British Arrows 2023 Winners
Posted in Events, Front page, tagged with Awards, Events, on April 3, 2023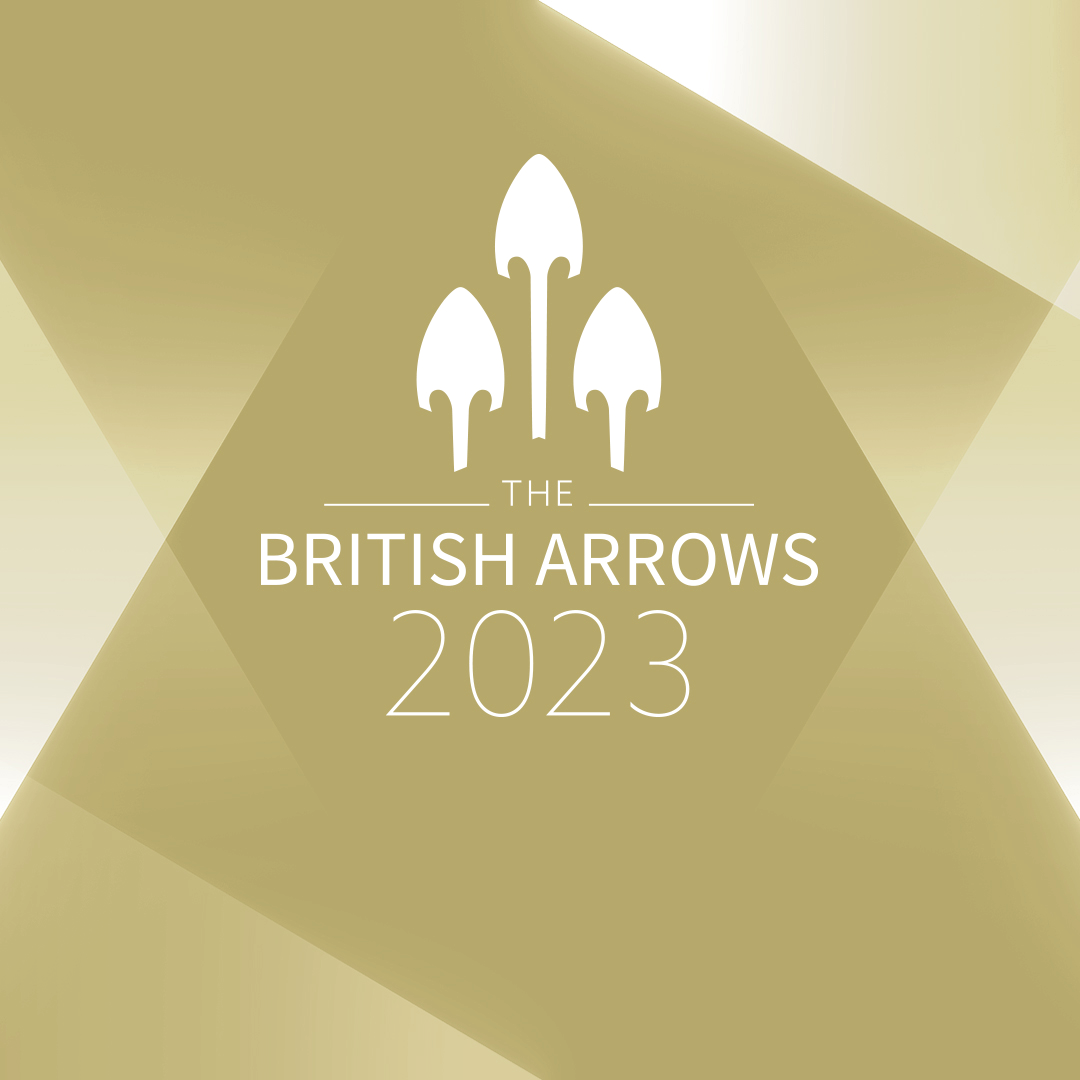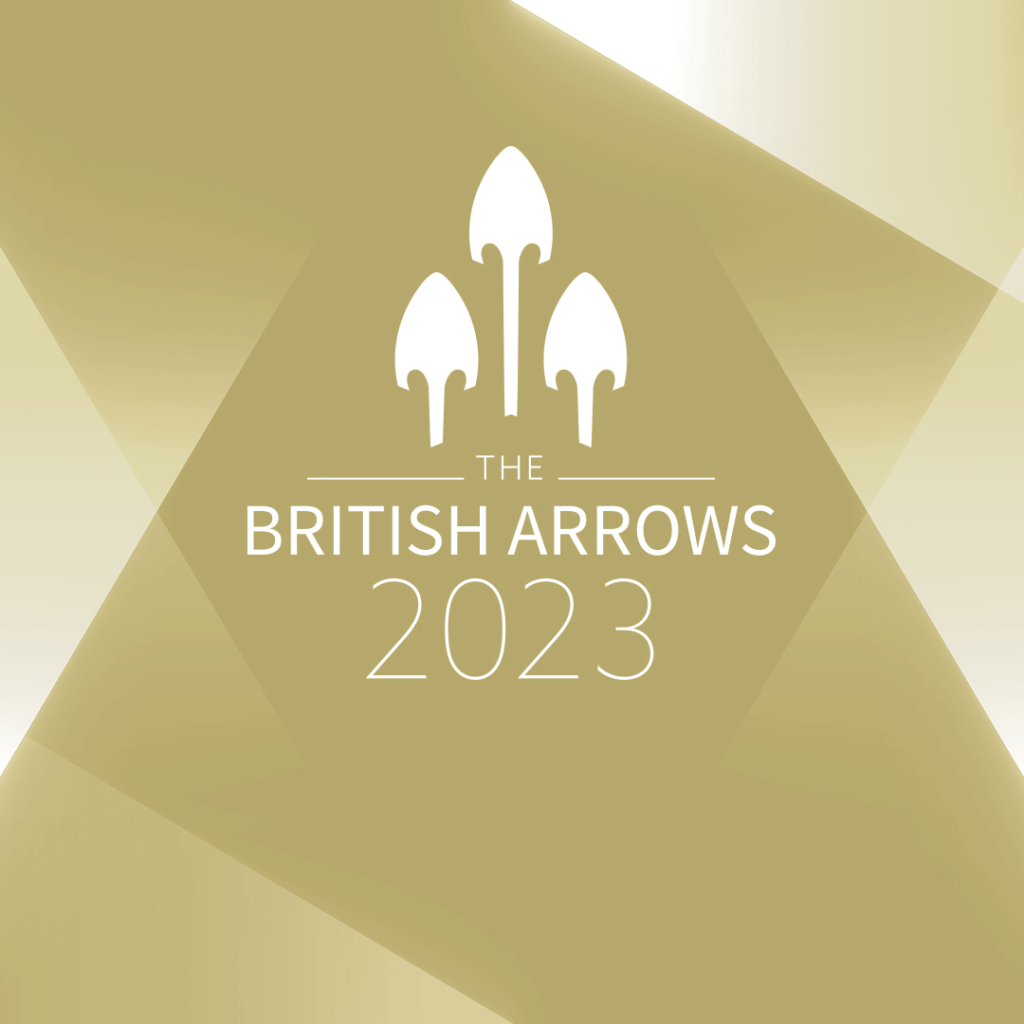 The British Arrows is an annual awards ceremony that celebrates the very best of British advertising, showcasing the most creative and innovative commercials of the year. With a rich history spanning over four decades, the British Arrows has become one of the most prestigious events in the advertising industry, attracting top talent and recognizing outstanding achievements in advertising and film production. Whether you're a fan of witty, heartwarming, or visually stunning ads, the British Arrows is sure to captivate and inspire you.
It is with great pleasure that we congratulate all of the winners of this years awards, especially our very own APA member companies which can be spotted throughout the following categories that won Gold:
Click HERE to view all Bronze, Silver and Gold winners of this year's British Arrows.
ACHIEVEMENT IN PRODUCTION – CRAFT GOLD, B&Q 'Flip'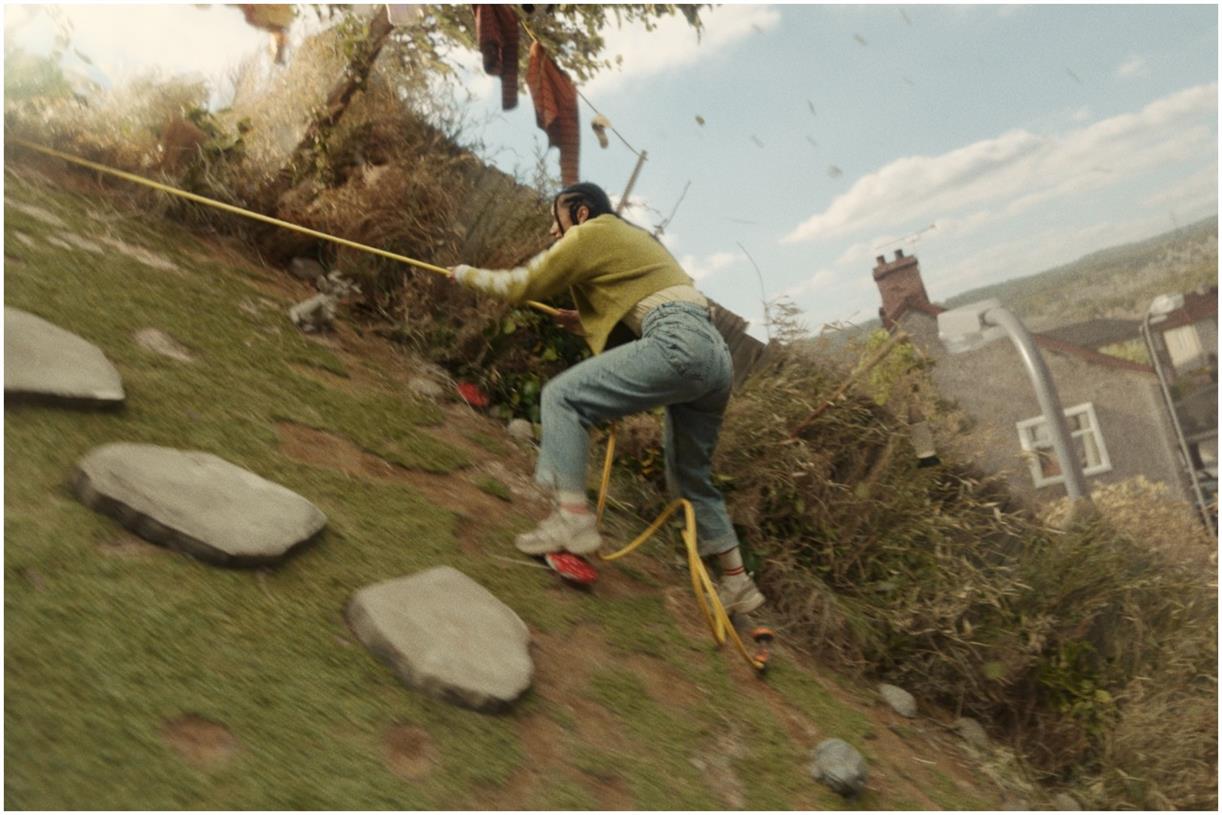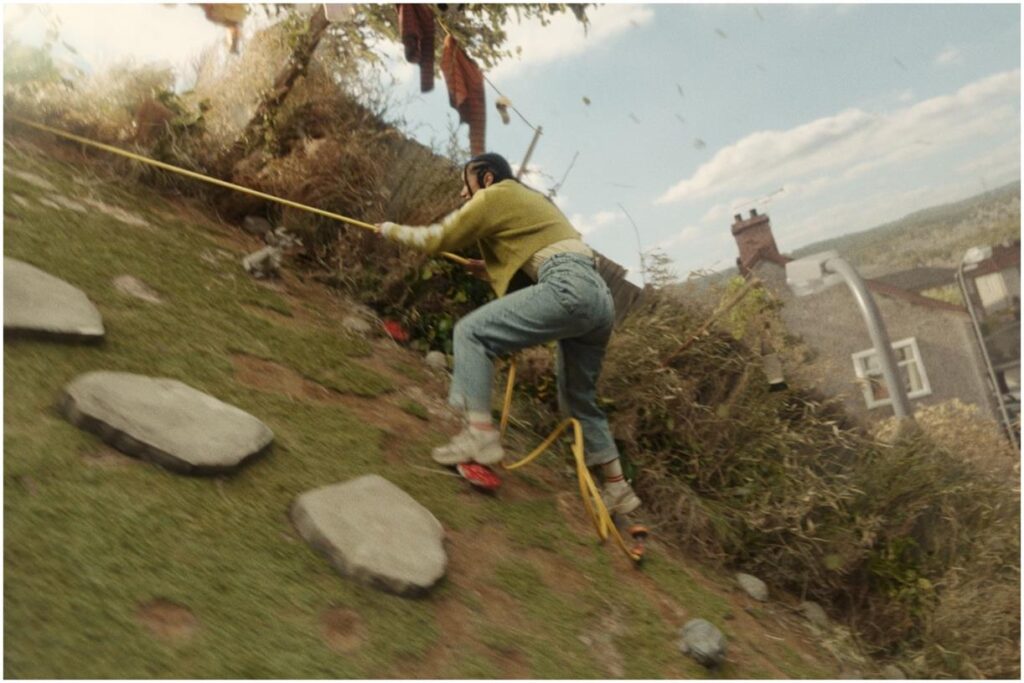 Advertising Agency: Uncommon Creative Studio
Chief Creative Officer: Nils Leonard
Director: Sam Walker
Agency Producer: Danielle Sandler
Production Company: Pulse Films
Director: Oscar Hudson
Producer: Neil Andrews
Cinematographers: Oscar Hudson and Jess Hall
Production Designer: Dan Betteridge
Editing Company: tenthree
Editor: Ellie Johnson
Post Production Company: Electric Theatre Collective
Colourist: Luke Morrison
Lead 3D Artist: Patrick Krafft
Audio Company: Native Music
Music Company: Factory
Sound Designer: Anthony Moore
---
ANIMATION: 2D & STOP MOTION – CRAFT GOLD, Amazon 'Unbox A World Of Music'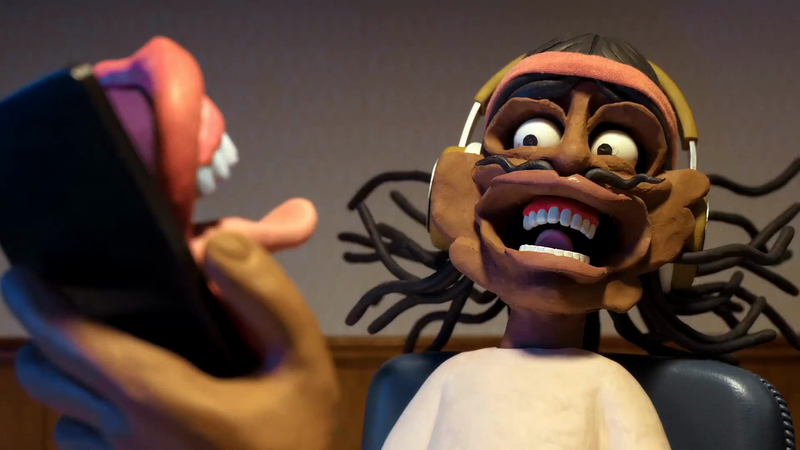 Advertising Agency: Droga5
Chief Creative Officer: David Kolbusz
Executive Creative Director: Shelley Smoler
Creative Directors: Ed Redgrave and David Wigglesworth
Creatives: Ahmed Ellabib and Chris Rusell
Agency Producer: Rob Steiner
Production Company: Blinkink
Directors: Essy May and Stevie Gee
Executive Producer: Bart Yates
Facility Producer: Polly Durance at Black Kite Studios
Animation Company: Blinkink
Audio Company: Jungle Studios
---
ANIMATION: CGI – CRAFT GOLD, Samsung 'The Spider and The Window'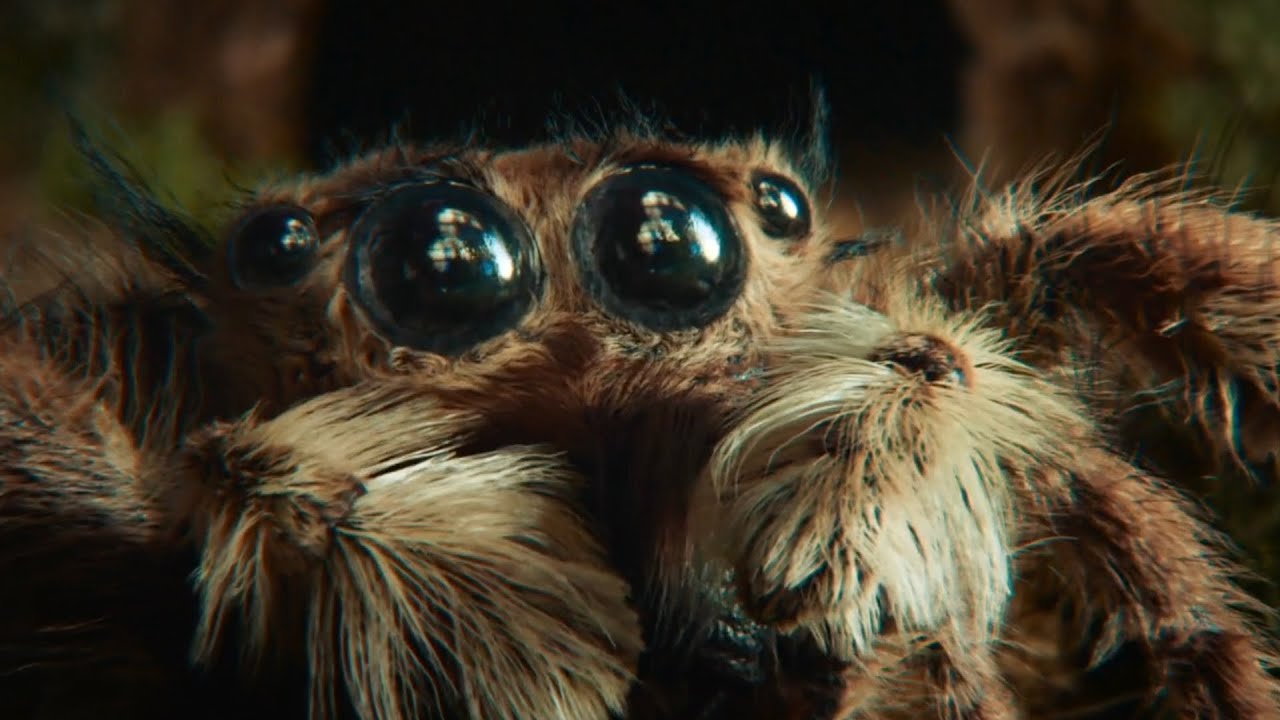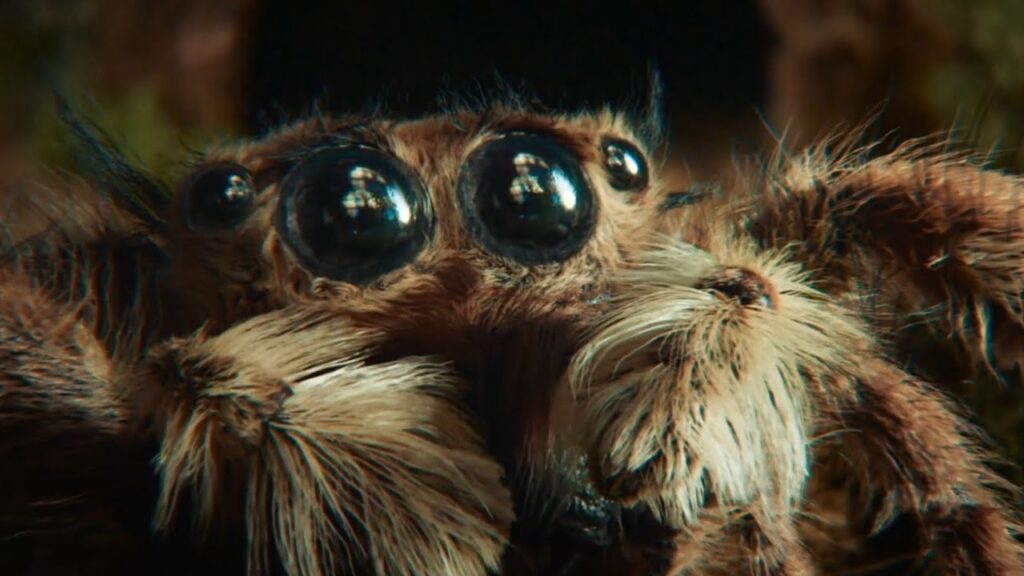 Advertising Agency: Leo Burnett
Production Company: Zauberberg Productions
Director: Dorian&Daniel
Post Production Company: The Mill
Colourist: James Bamford
Lead 2D Artist: Neil Alford
VFX Supervisors: Stefan Susemihl and Marta Carbonell Amela
---
BEST OVER 30 AND UP TO & INCLUDING 60 SECOND COMMERCIAL – ARROWS GOLD, Uber Eats – Dance "Do Less"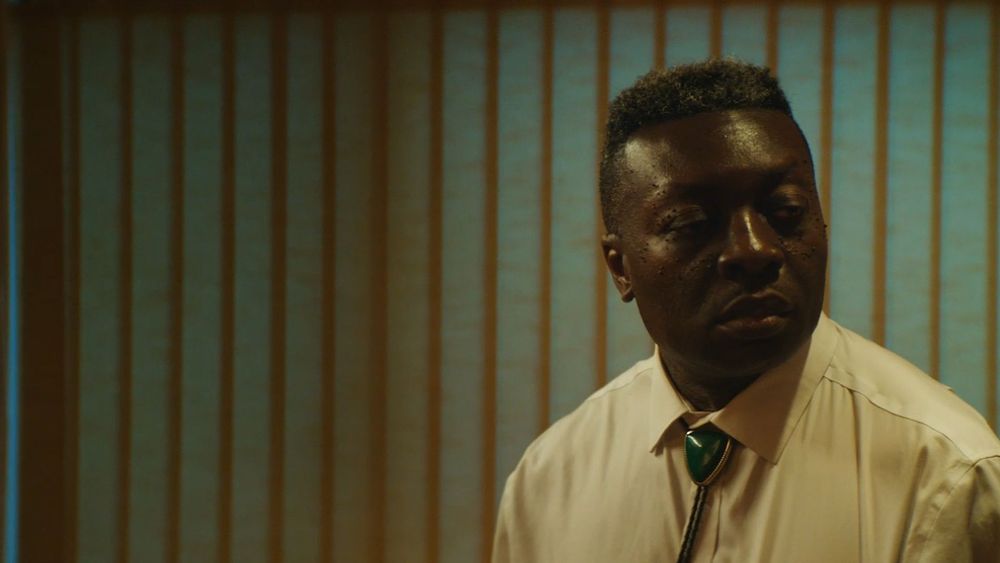 Advertising Agency: Mother
Production Company: Biscuit Filmworks
Post Production Company: Selected Works
Audio Company: No.8
---
BEST OVER 60 AND UP TO & INCLUDING 90 SECOND COMMERCIAL – ARROWS GOLD, CALM x ITV 'The Last Photo'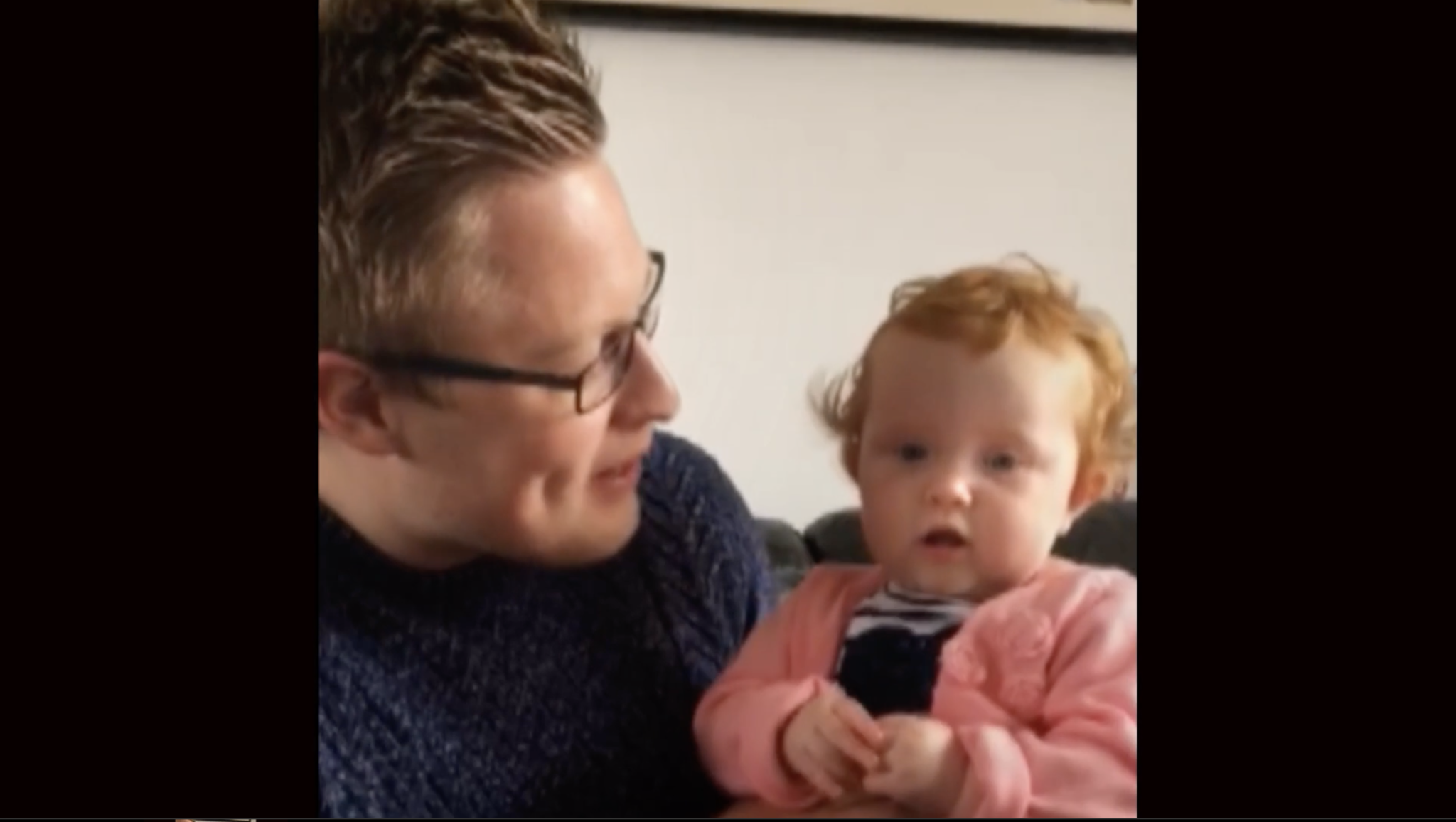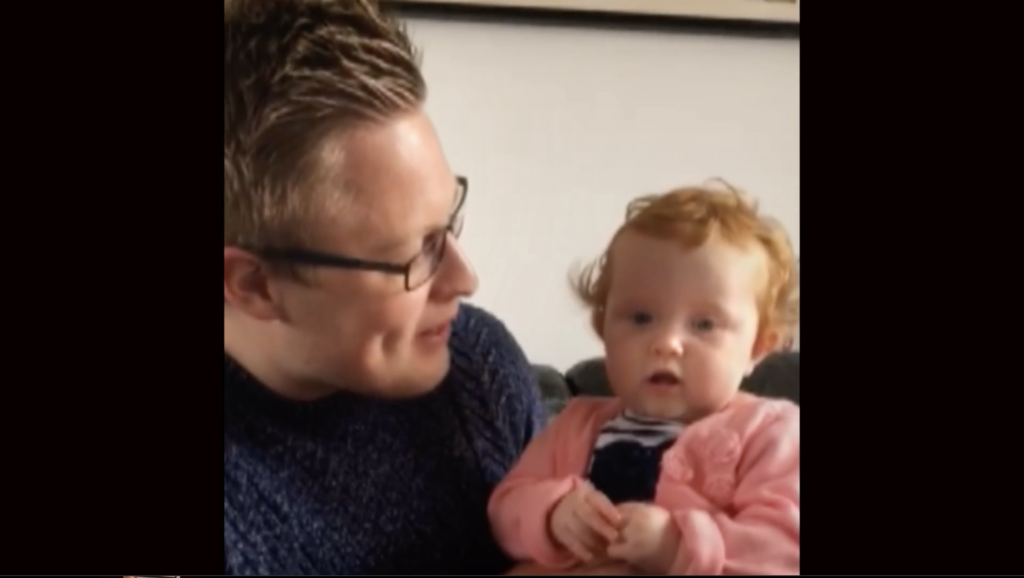 Advertising Agency: adam&eveDDB
Chief Creative Officer: Richard Brim
Executive Creative Directors: Ant Nelson & Mike Sutherland
Creative Directors: Andy Clough and Richard McGrann
Agency Producer: Amy Simmons
Production Company: cain&abelDDB
Director: Max Fisher
Producer: Carmen de Witt
Cinematographer: Jim Joliffe
Editing Company: Final Cut
Editor: James Rosen
Post Production: James Ireland
Colourist: James Bamford c/o Rascal
Audio Companies: Wave and Radford Music
Music Producers: James Radford, Morgan Pochin and Ben Robbins
Sound Designers: Parv Thind, Jeff Smith and Beth Thomblin
Composers: James Radford, Morgan Pochin and Ben Robbins
---
BEST OVER 90 SECOND COMMERCIAL – ARROWS GOLD, Apple 'The Greatest'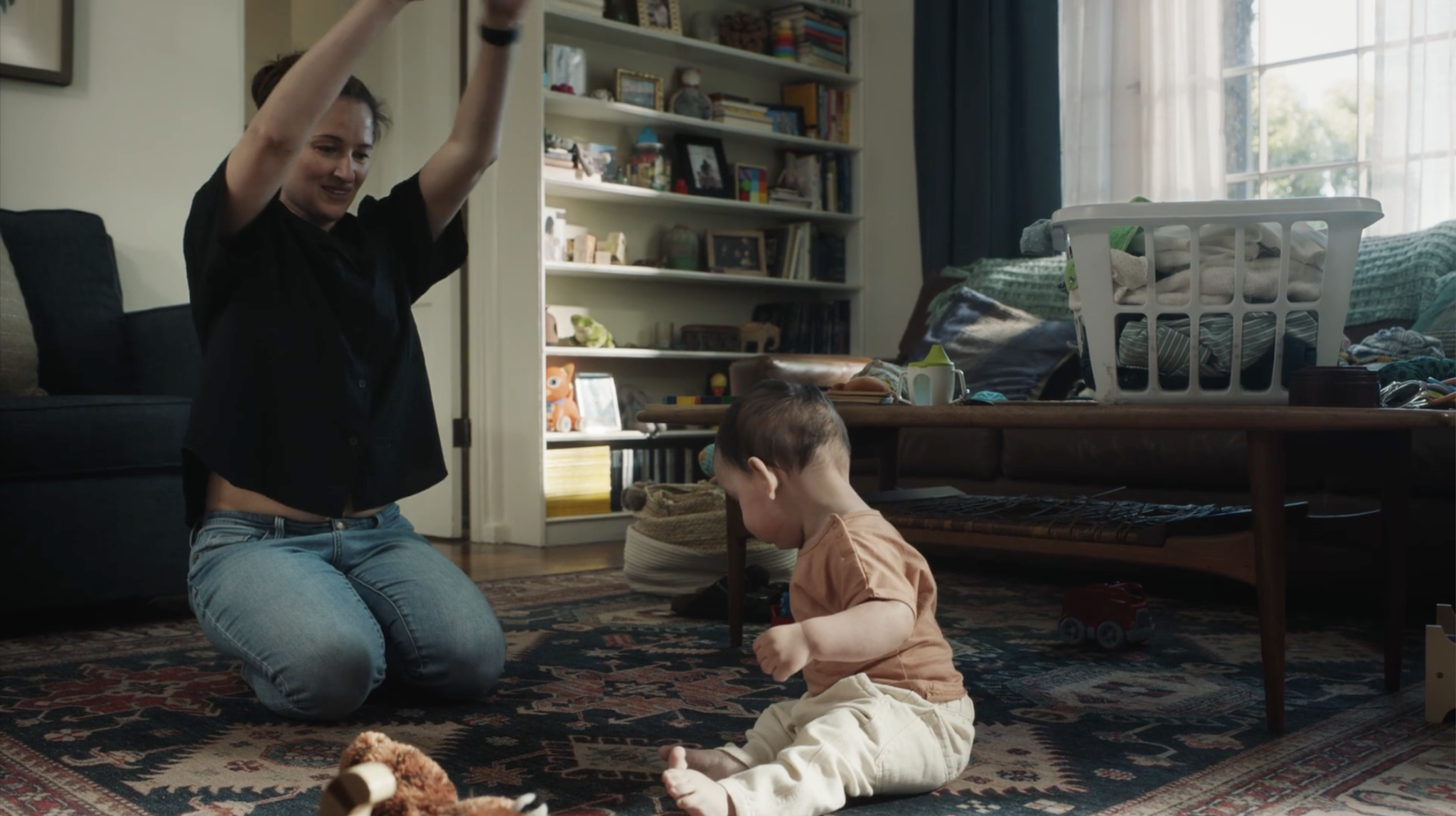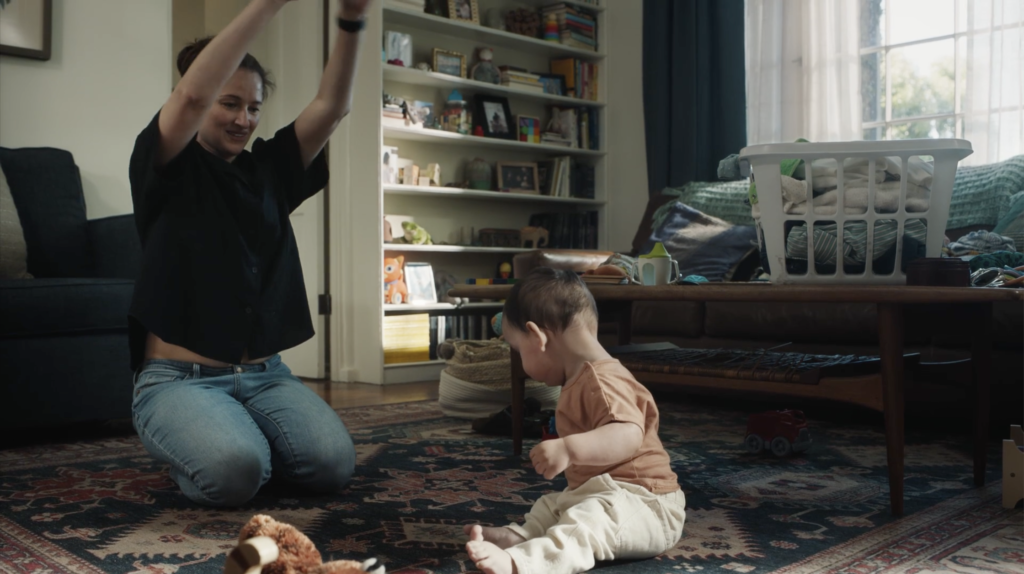 Advertising Agency: adam&eveDDB
Chief Creative Officer: Richard Brim
Executive Creative Directors: Ant Nelson & Mike Sutherland
Creative Directors: Andy Clough and Richard McGrann
Agency Producer: Amy Simmons
Production Company: cain&abelDDB
Director: Max Fisher
Producer: Carmen de Witt
Cinematographer: Jim Joliffe
Lead Performers: Wil Eaton, Matthew Whitaker, Cola Boyy, Janet Moreno, Kashmiere Culberson and Jenna Olinick
Costume and Wardrobe: April Napier
Hair, Makeup and Prothetics: Grace Phillips
Editing: Company Trim
Editor: Tom Lindsay
Post Production Company: Blacksmith
Audio Company: Apple
Music Producer: Apple Marcom Audio Department
---
BEST UP TO 30 SECOND COMMERCIAL – ARROWS GOLD, Secret Escapes 'Regret 30'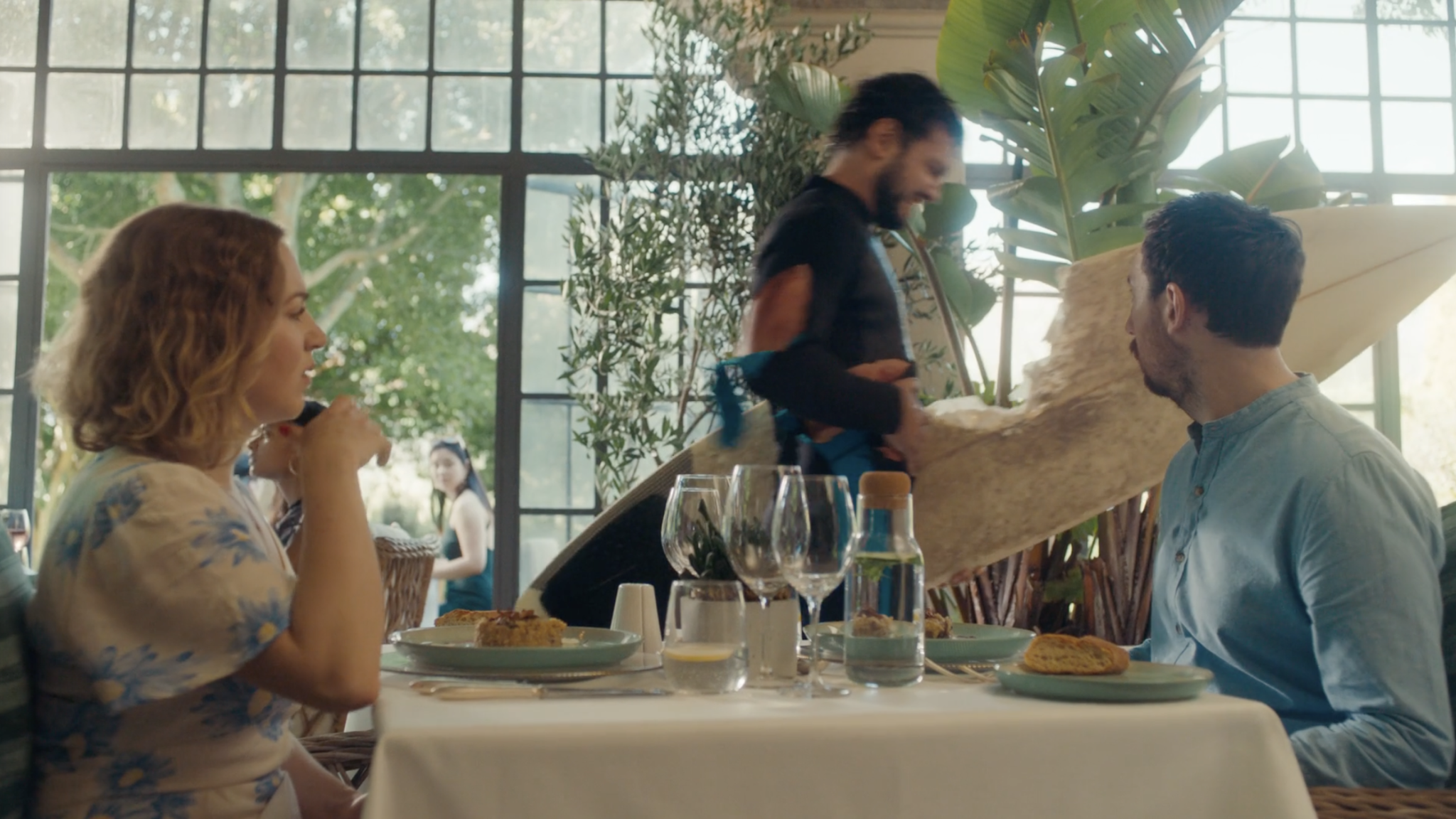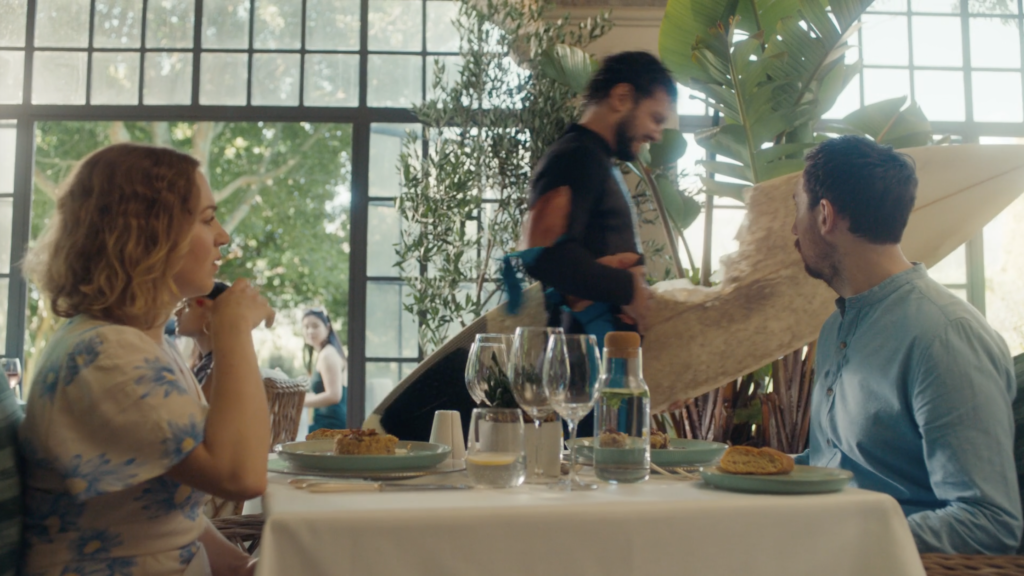 Advertising Agency: Pablo
Executive Creative Director: Dan Watts
Creative: Oli Beale
Agency Producer: Tom Moxham
Production Company: DROOL
Director: Freddie Powell
Post Production Company: James Pratt, Alex Gabucci and Cristina Serreli at Untold Studios
Audio Company: Sine Music
---
DIRECTOR – THE FRANK BUDGEN AWARD | CRAFT GOLD, Uber Eats – Dance "Do Less"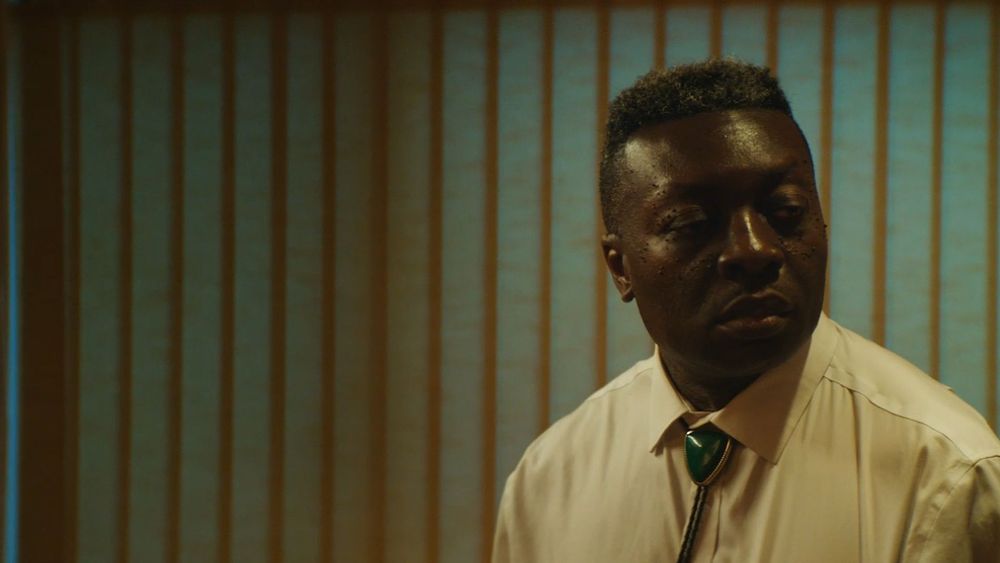 Advertising Agency: Mother
Production Company: Biscuit Filmworks
Post Production Company: Selected Works
Audio Company: No.8
---
EDITING – CRAFT GOLD, BBC 'This Is Our BBC'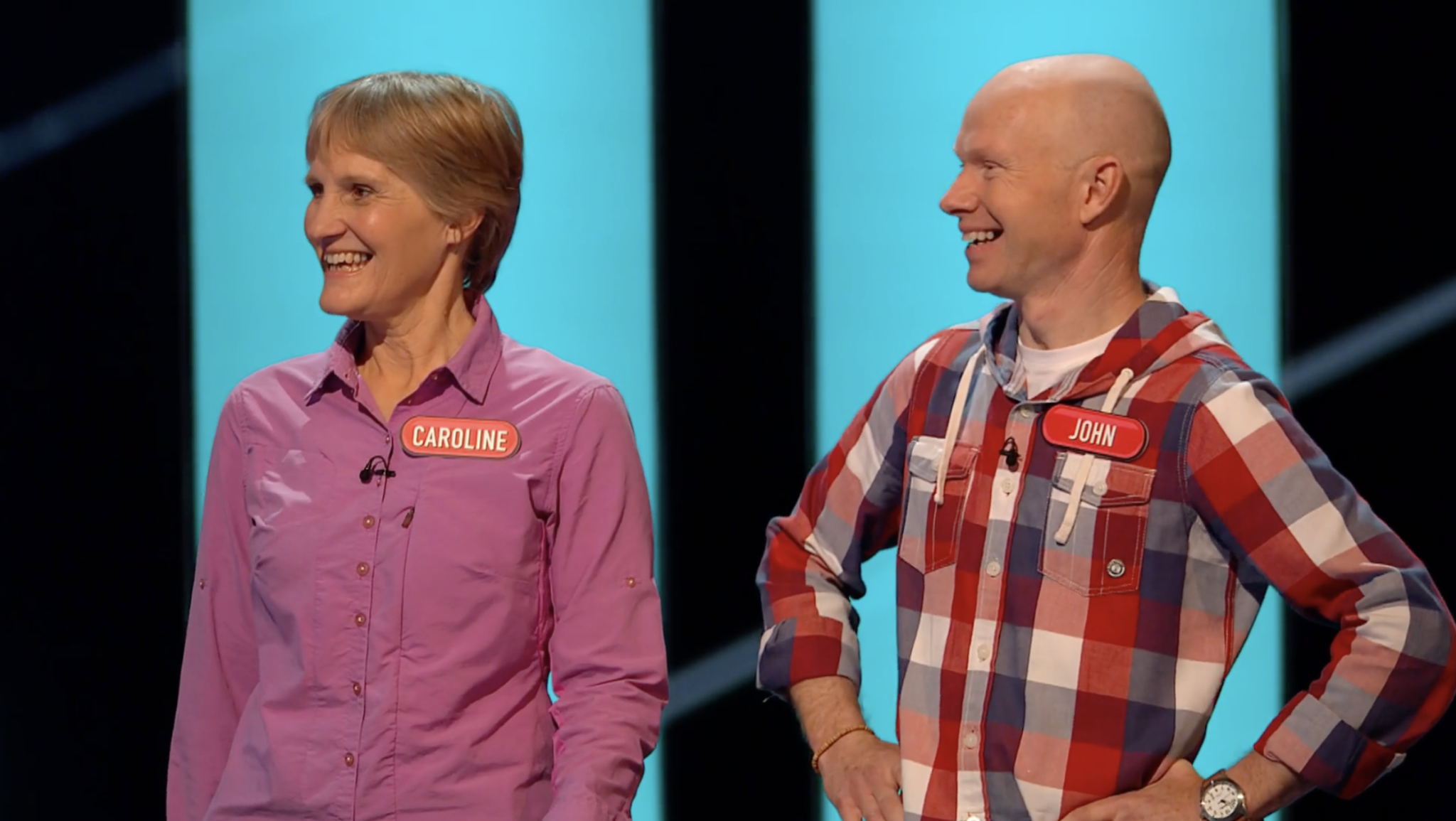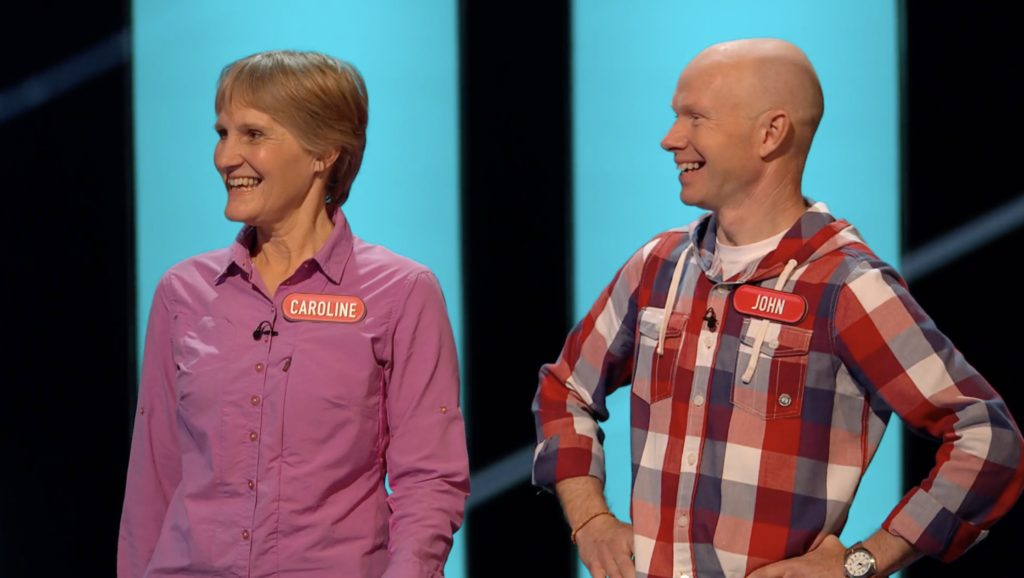 Advertising Agency: BBC Creative
Creative Director: Chris Vernon
Creatives: Michael Tsim and Rachel Miles
Agency Producer: Rachel Roberts
Production Company: Academy
Directors: Sam Rice-Edwards and Seb Edwards
Producer: Shirley O'Connor
Editing Company: The Assembly Rooms
Editors: Andrew Cross and Jack Williams
Post Production Company: Time Based Arts
Colourist: Lewis Crossfield
Audio Company: Factory Music
Producer: Mikey Hill
Sound Designer: Mark Hills
---
MUSIC VIDEO – CRAFT GOLD, Pharrell, 21 Savage and Tyler The Creator 'Cash In Cash Out'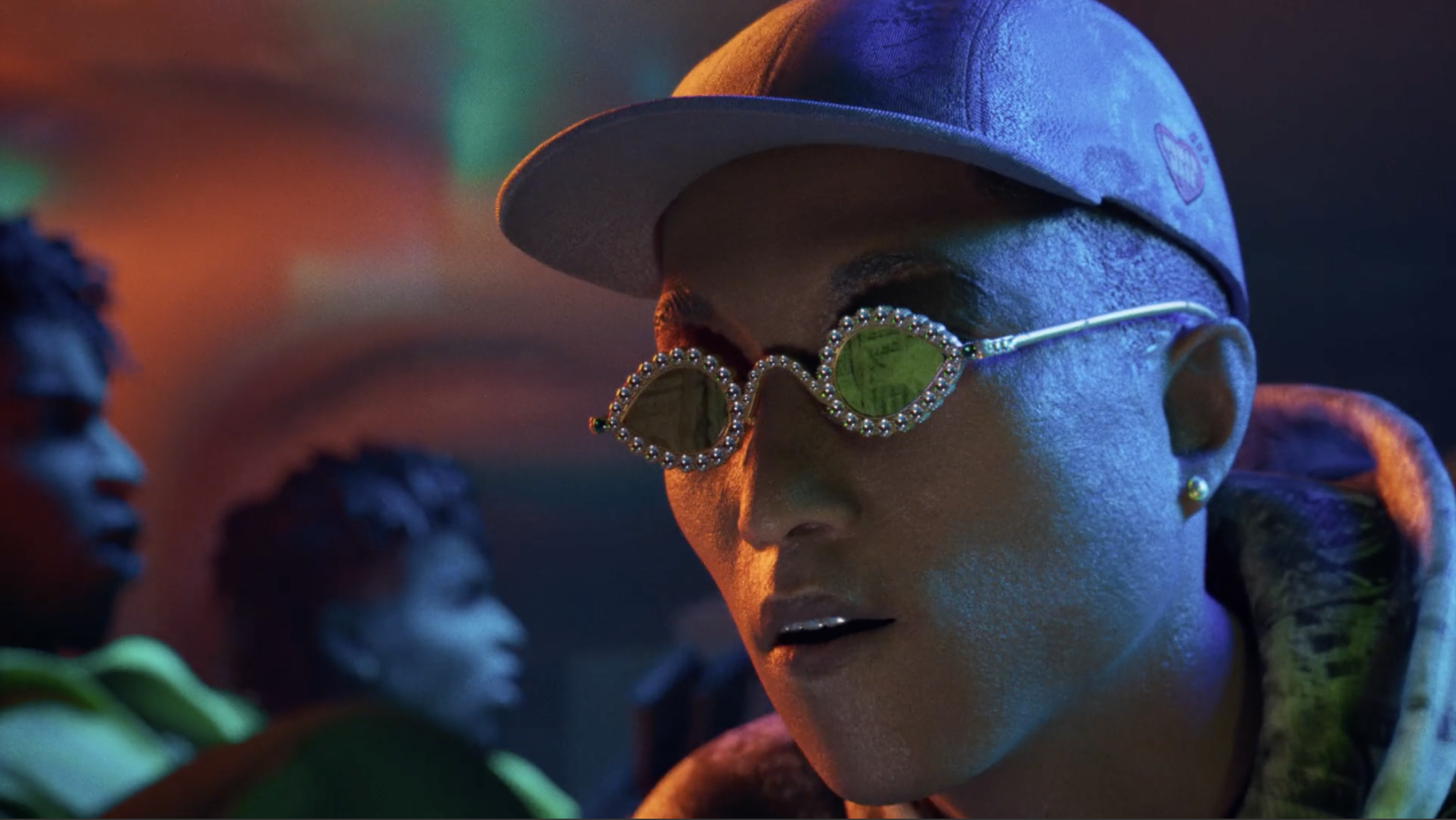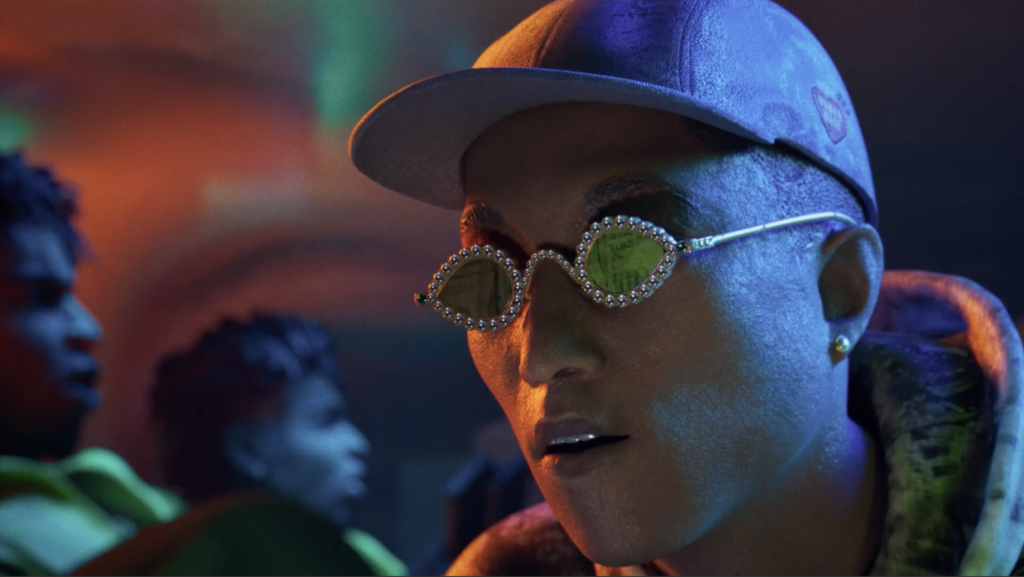 Advertising Agency: I am other
Executive Creative Director: Malaika Bigirumwami
Creative Directors: Phil Hollinger and Todd Tourso
Production Company: Divison
Director: François Rousselet
Producer: Jules de Chateleux
Animation Company: Electric Theatre Collective
Lead 3D Artists: Fabrice Fiteni and Andras Ormos
Editor: Nicolas Larrouquère
Colourist: Connor Coolbear
Heads of 3D: Gregory Mckneally and James Sindle
Lead 3D Artist: Tobin Brett
Head of 2D: Iain Murray
Leads of Artists: Alex Snookes and David Filipe
Audio Company: Columbia Records
---
SOUND DESIGN – CRAFT GOLD, Save The Children 'Save the Survivors'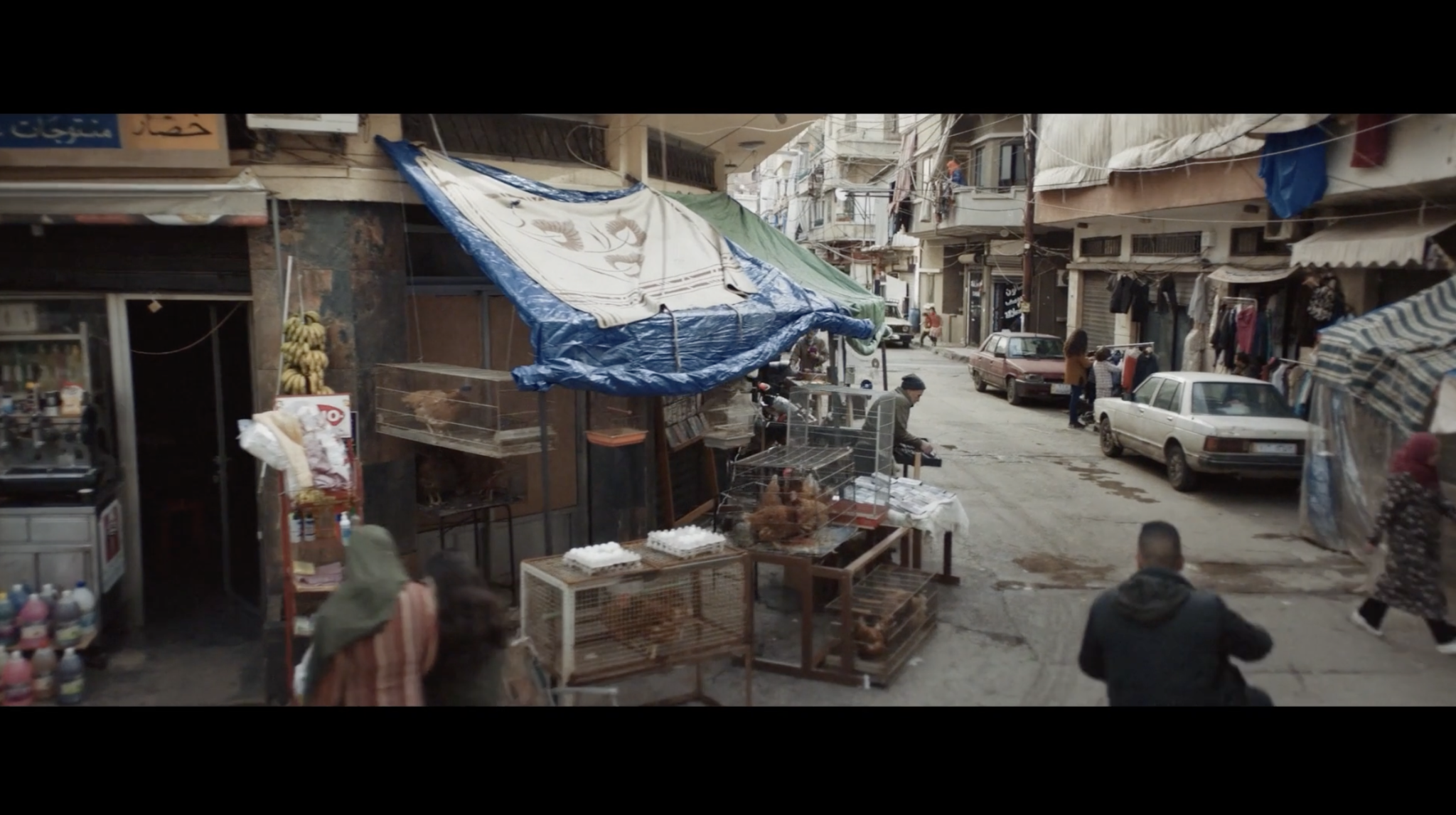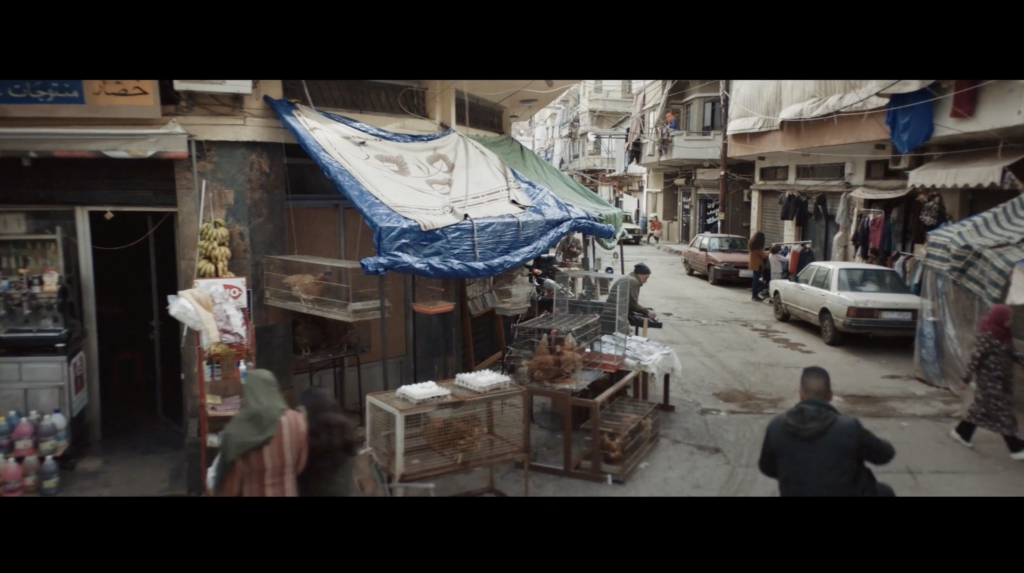 Advertising Agency: POL Oslo
Art Directors: Pia Lystad, Sara Hødnebø and Marius Aasen
Copy Writers: Rikke Sofie Jacobsen and Emil Hafslund
Production Company: B-Reel Films
Director: Tomas Jonsgården
Producer: Magnus Åkerstedt
Cinematographer: Joe Saade
Production Designer: Issa Kandil
Casting Directors: Beatrice Harb and Rita Gergess
Animation Company: Framestore
Animation Company Producer: Jake Saunders
Head of VFX: Paul O'Brien
VFX Supervisors: Darran Nicholson, Jon Berridge and Judy Roberts
Editing Company: Edisen
Editor: Gregers Dohn
Colourist: Jean-Clement Sore at Company 3
Audio Company: 750mph
Sound Designer: Sam Ashwell and Mike Bovill at750mph
Music Supervisors: Jenny Aubert and Goran Obad at Ohlogy
---
VFX – CRAFT GOLD, Ladbrokes 'Rocky'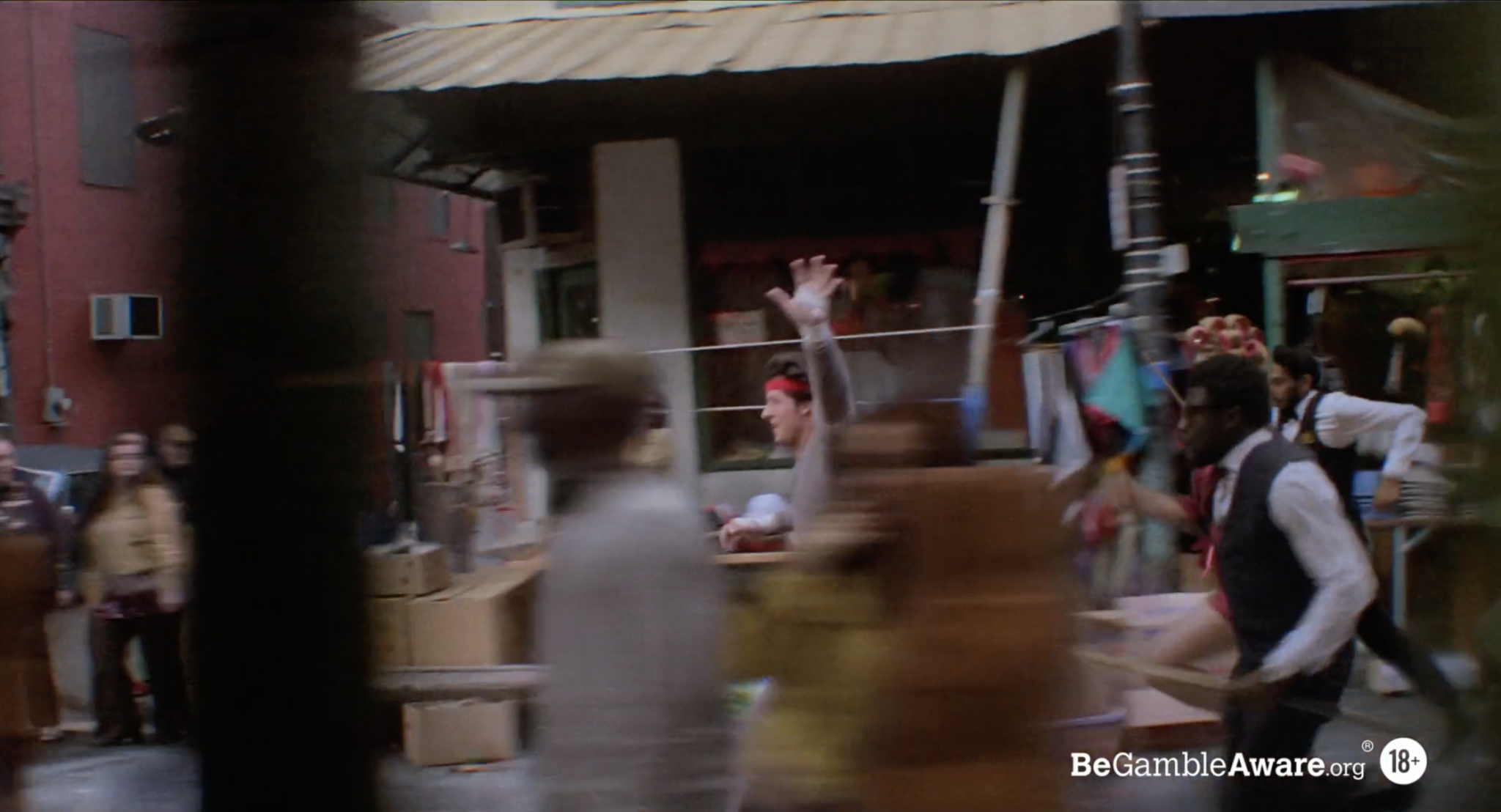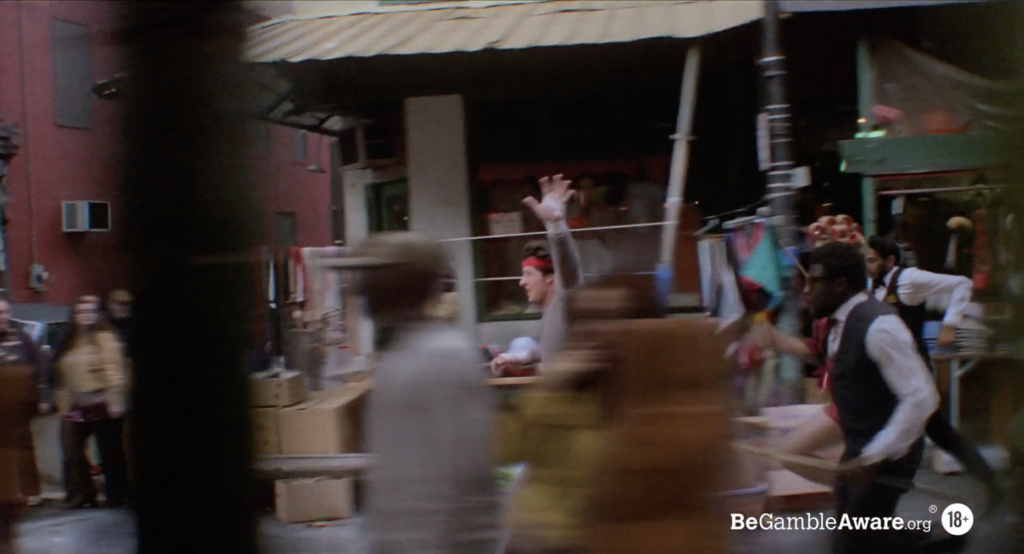 Advertising Agency: neverland
Executive Creative Director: Jon Forsyth
Creative: Lloyd Daniel
Agency Producers: Amy Coomber and Alex Cowley
Production Company: MJZ
Director: Nicolai Fuglsig
Producer: Tim Wild
Cinematographer: George Richmond
Editing: Company Final Cut
Editor: Rick Russell
Post Production Company: Selected Works Colourist: Fergus McCall at Rare Medium
Head of 3D: Paul Donnellan
Lead 3D Artists: Mickey O'Donoghue, Adame Boutrif and Abner Marin
Head of 2D: Theajo Dharan
Lead 2D Artists: Georgina Ford, Jonathan 'Wes' Westley, Maheshwaran Chandrasekaran, Matt 'Wispy' Clarke and Stephanie Skarbeck
VFX Supervisor: Greg Spencer
Audio Company: 750mph
Producer: Olivia Ray
Sound Designer: Sam Ashwell
Composers: Bill Conti, Carol Connors and Ayn Robbins
Music Supervisor: Jemma Skidmore at Resilient Music LLP
---
COMMERCIAL OF THE YEAR – SPECIAL, CALM x ITV 'The Last Photo'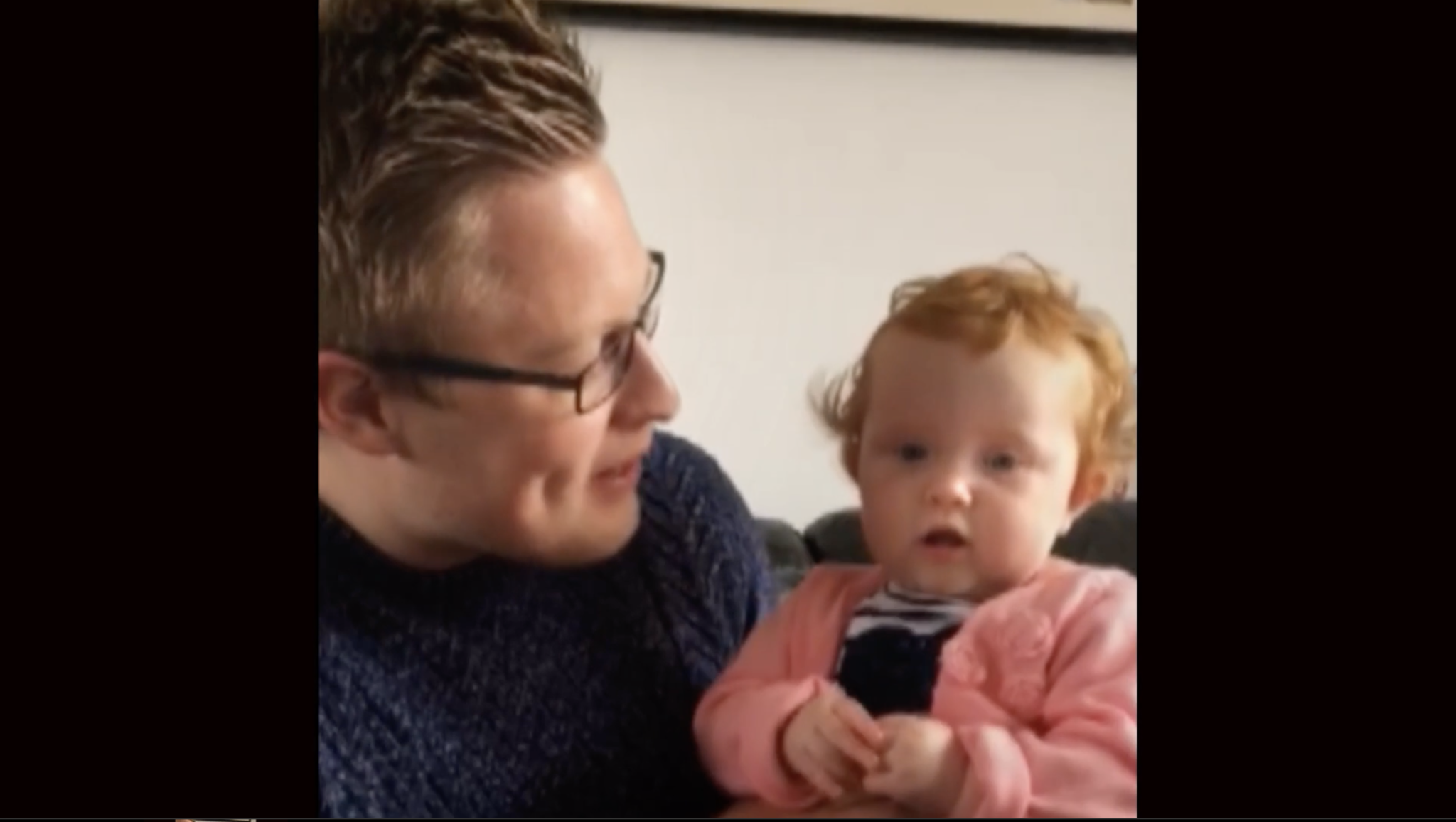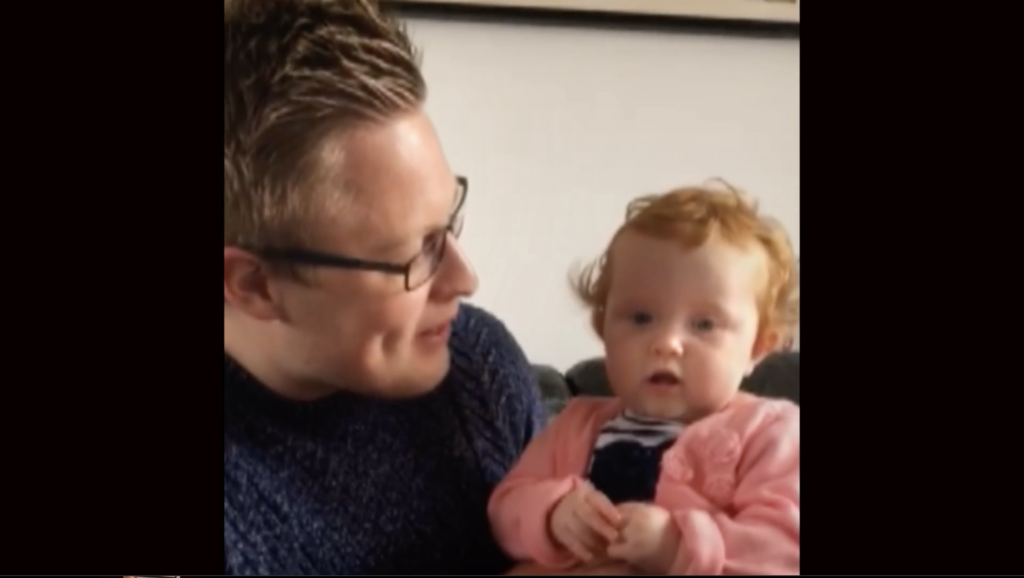 Advertising Agency: adam&eveDDB
Chief Creative Officer: Richard Brim
Executive Creative Directors: Ant Nelson & Mike Sutherland
Creative Directors: Andy Clough and Richard McGrann
Agency Producer: Amy Simmons
Production Company: cain&abelDDB
Director: Max Fisher
Producer: Carmen de Witt
Cinematographer: Jim Joliffe
Editing Company: Final Cut
Editor: James Rosen
Post Production: James Ireland
Colourist: James Bamford c/o Rascal
Audio Companies: Wave and Radford Music
Music Producers: James Radford, Morgan Pochin and Ben Robbins
Sound Designers: Parv Thind, Jeff Smith and Beth Thomblin
Composers: James Radford, Morgan Pochin and Ben Robbins
---
CRAFT COMPANY OF THE YEAR – SPECIAL, 750MPH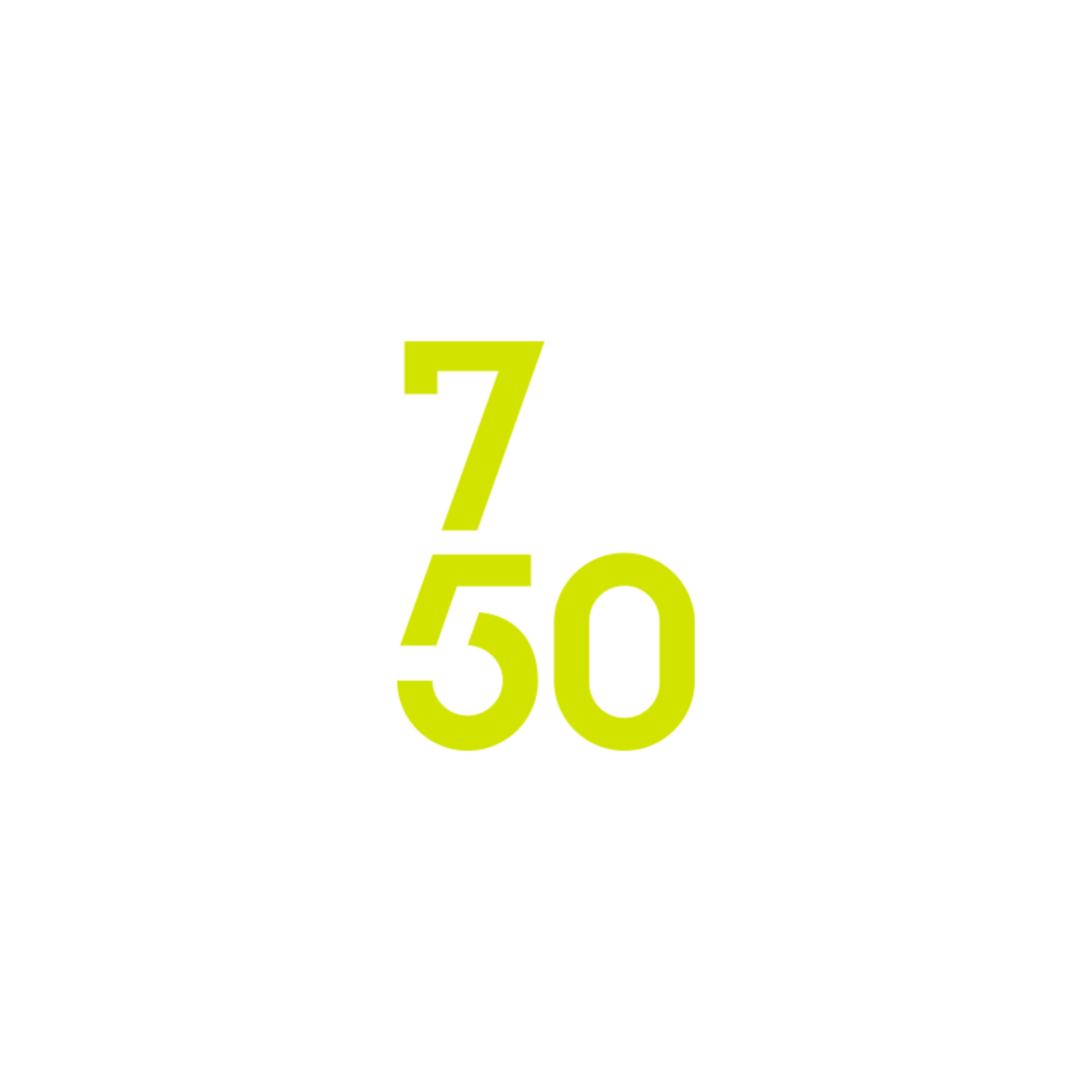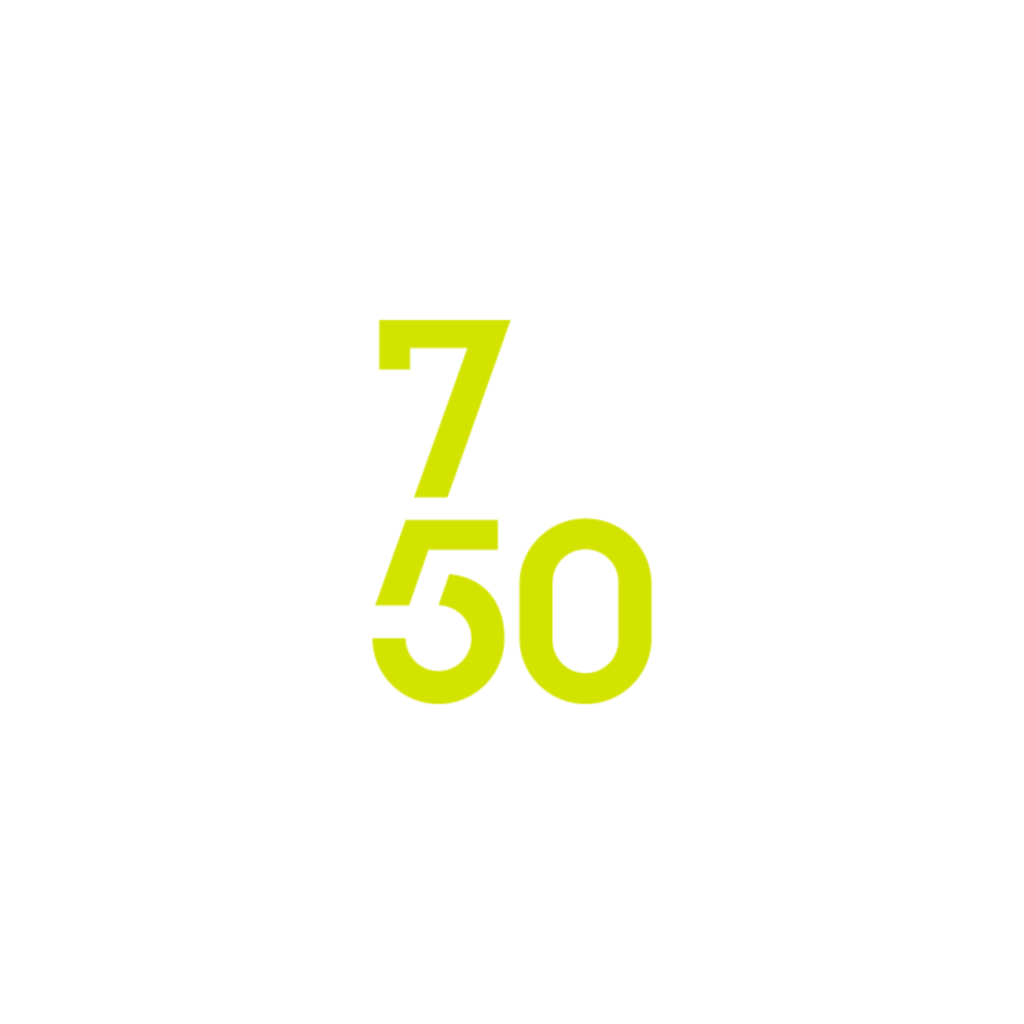 ---
PRODUCTION COMPANY OF THE YEAR – SPECIAL, BISCUIT FILMWORKS