AdGreen Training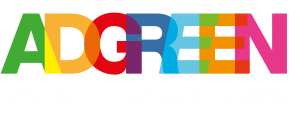 AdGreen are working on training as many people in the UK advertising production industry as possible, from creatives to crew and everyone in between.
This training is aimed at those who are UK based and work in creative departments, ad agency production depts, production companies for both motion and stills, and crew.
These free, 2-hour online training sessions are an opportunity for our members and the wider industry working in the production of advertising in the UK to understand the key challenges we face, as well as what can be done at every level to promote environmental sustainability.
All available sessions are on their Eventbrite page and each session is open for booking 2 weeks ahead.
The following is covered during the 2-hour training session:

Environmental basics
Industry's impact
Carbon calculation
Production case studies
You will be issued with a logo upon completion, to use wherever relevant to you (hint: it works well on an email signature with a link to the AdGreen website!)