NEW DATES COMING SOON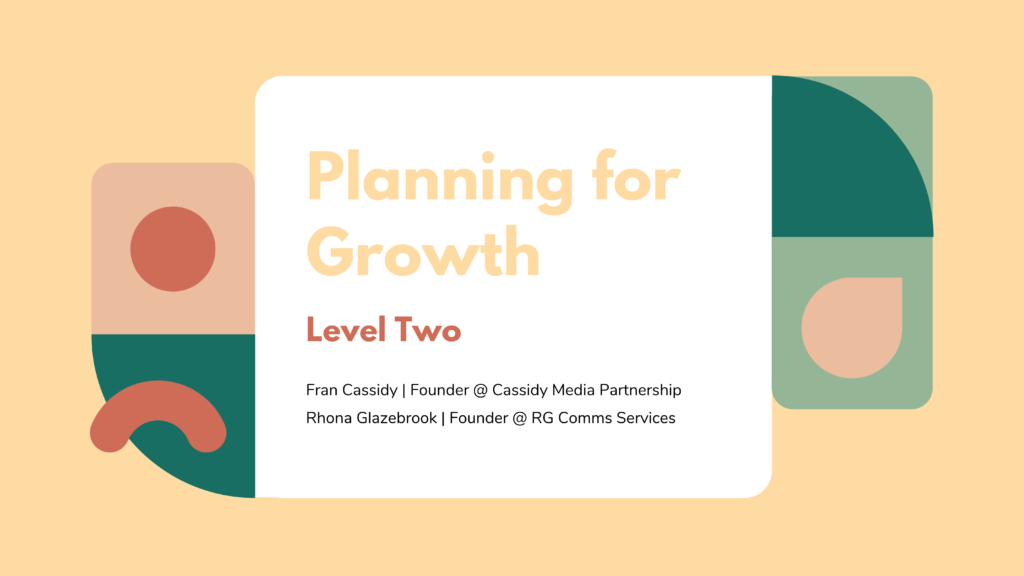 COURSE DATE: Tuesday 29th June 2021
COURSE TIME: 2pm – ???
COURSE PRICE: £199 + VAT per delegate
OR
£??? + VAT as part of a 4 webinar bundle
Think about how you got your last piece of new business. Was it word of mouth? A lead from an agency contact? Via your website? Maybe you don't know where it came from? Do you rely on organic growth alone?
Growth is top of mind for most of us but how much time do we spend properly planning for growth? This course looks at how to create a growth strategy, the factors affecting growth and how to position / productise to deliver that growth.
The course also covers; lead generation, how to make the first move with a new client, what sort of content makes a good door opener as well as how to plan and prioritise your efforts to ensure maximum success.
The course contributors have years of experience in business development in the marketing industry. There will be an opportunity to submit questions either during or after the session and any relevant tools will be made available afterwards.