NEW DATES COMING SOON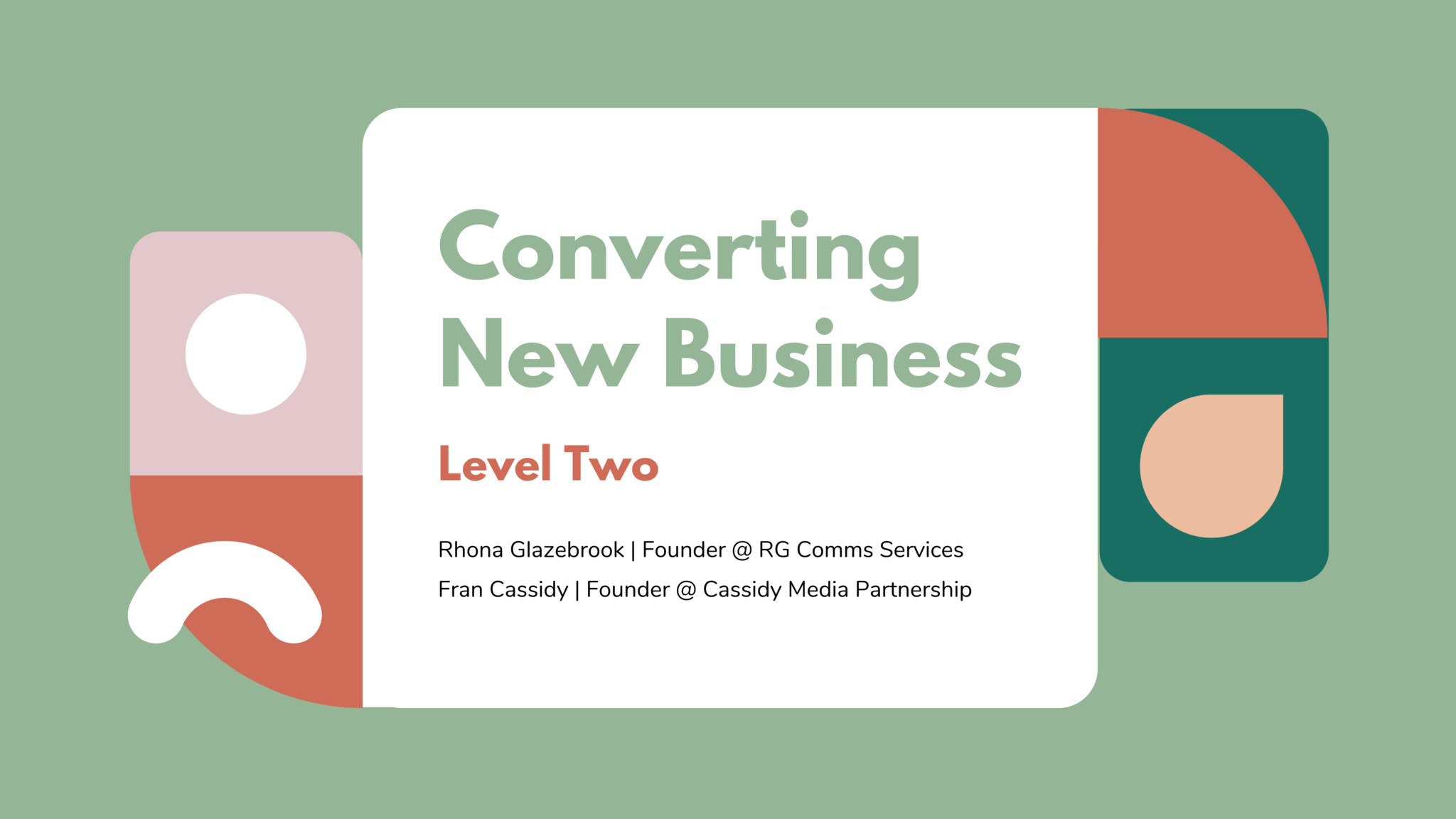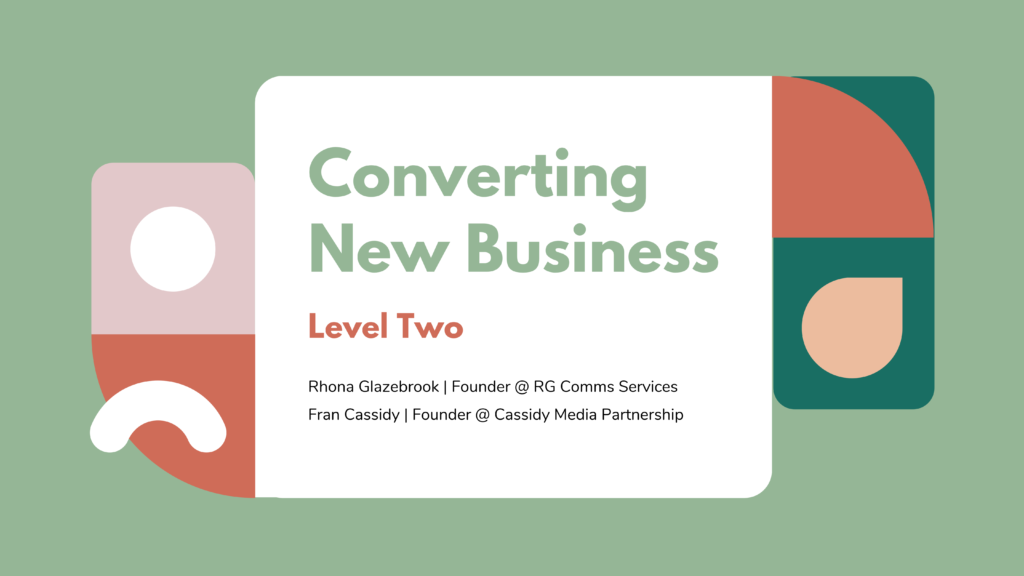 COURSE DATE: Thursday 8th July 2021
COURSE TIME: 12pm – ???
COURSE PRICE: £199 + VAT per delegate
OR
£??? + VAT as part of a 4 webinar bundle
This course will appeal to anyone sitting in the new business hot seat, with responsibilities for generating the pitch leads and converting new business.
These days every pitch process is different, but there are some common tactics which can be applied to any competitive new business process. This course covers how to get to pitch in the first place and how to manage your pitch pipeline. It also offers winning tips for each stage of pitching and how to seal the deal at the end of the line.
The course also challenges you to consider the ROI of your pitches; how much to invest and what the likely return might be on your efforts.
Finally, the course takes a brief look at what can be learnt and adapted from more traditional "Full Monty pitching" in terms of stimulus, ways of working and commercial proposals. The course contributors have years of both client and agency experience in marketing pitches. There will be an opportunity to submit questions either during or after the session and any relevant tools will be made available afterwards.