MVPA – Music Video Producers Association Showcase | October 17th
Posted in Events, tagged with Events, on October 2, 2023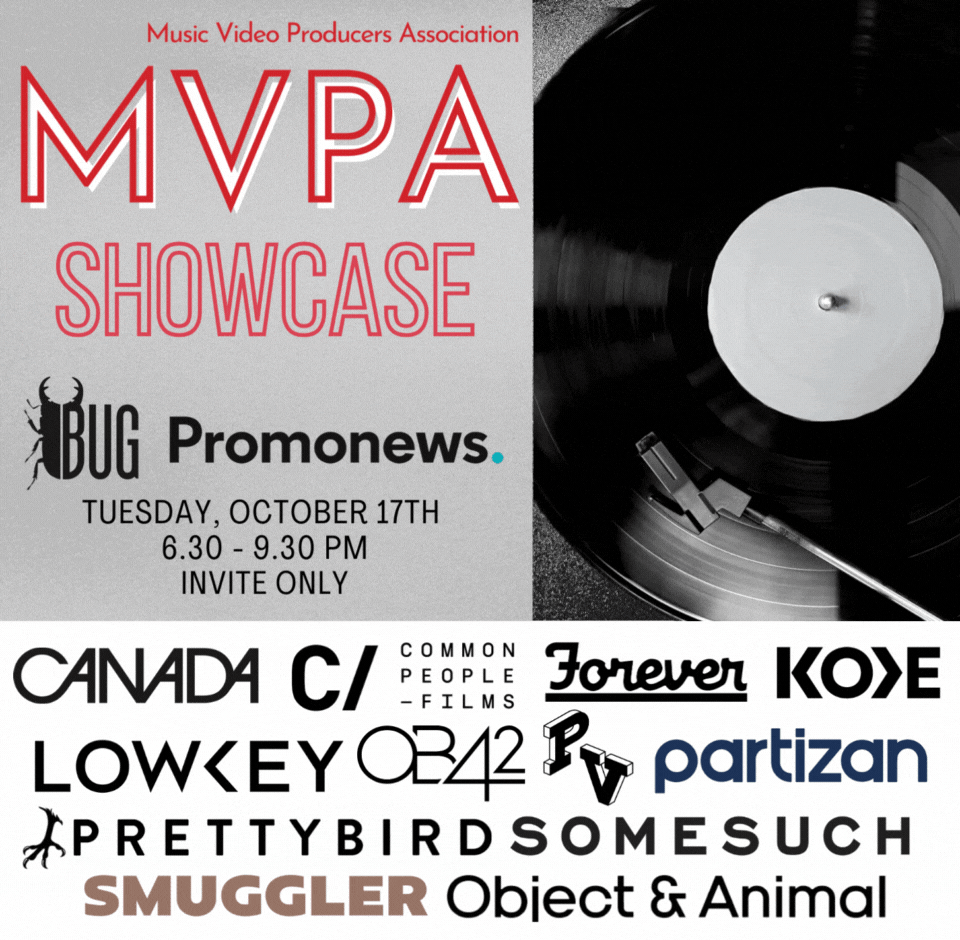 We are pleased to announce that we are hosting a MVPA Showcase on the 17th of October.
This showcase, supported by Promonews and BUG will feature 13 production companies from the Music Video Producers Association.
Our MVPA members will be showcasing their talented music video directors and the fantastic work they have produced over the last year.
We will also have discussions on:
What is the value of music videos?
How to spot, nurture and develop talent
What are commissioners looking for?
The panels will be led by industry leaders from production companies, directors, commissioners to marketing managers and chaired by Promonews editor, David Knight.
If you would like to enquire about invites, please email [email protected]