Submissions Open Now! Underrepresented Talent Showcase 🎥
Posted in Events, Front page, tagged with Diversity & Inclusion, Events, on June 2, 2023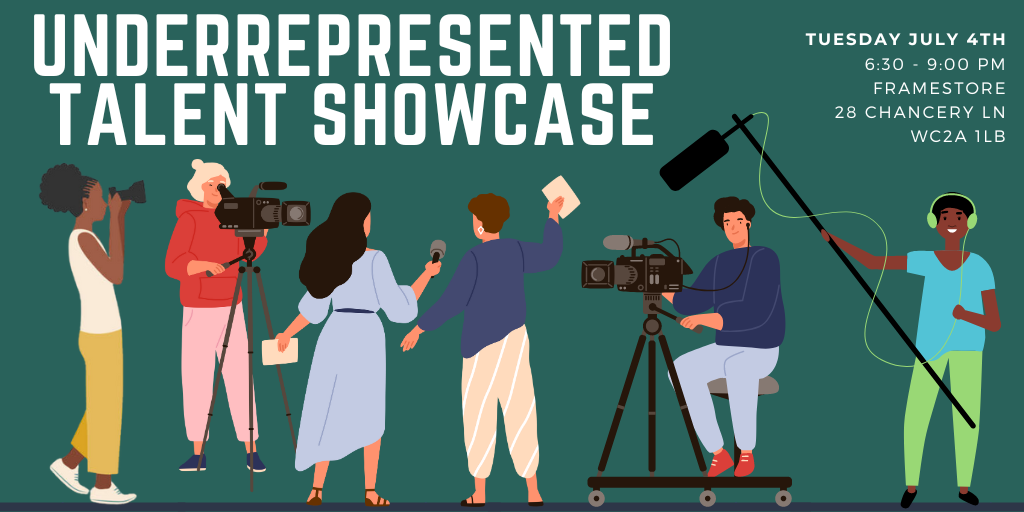 The APA proudly presents the Underrepresented Talent Showcase — an event which celebrates the brilliance of underrepresented individuals in the world of visual arts. We would like to provide you with the opportunity to share your work with our members and any potential clients, giving them an insight into the power of creativity, diversity, and untapped potential in the industry.
The APA and our members are committed to increasing the representation of talent from groups that are currently underrepresented in the commercials production industry. And so, following the success of our last diversity networking evening, we will be holding another event on July 4th, with the added element of a showcase of work! Don't miss this opportunity to have your work seen by top industry professionals and network with our members after the showcase.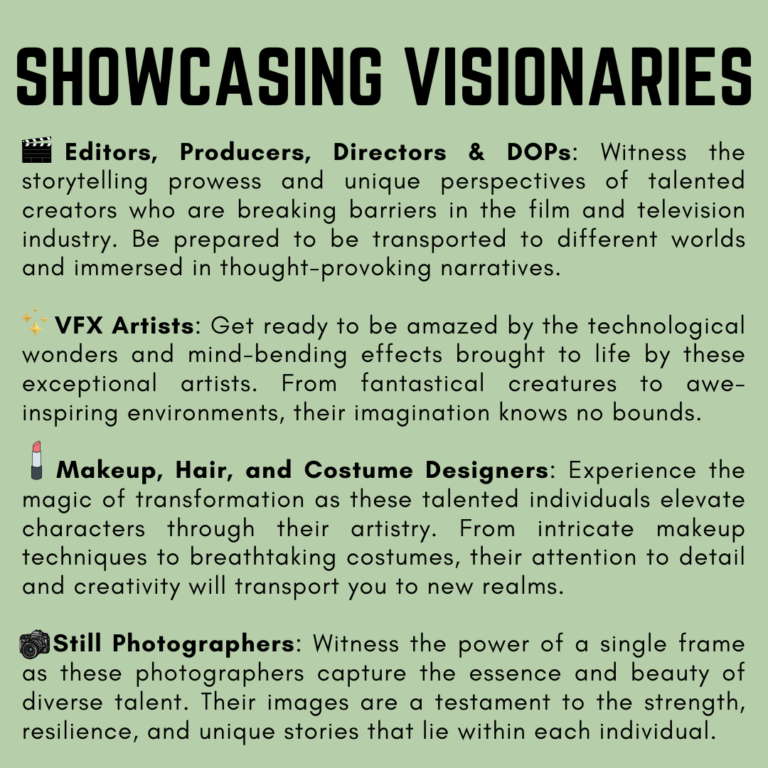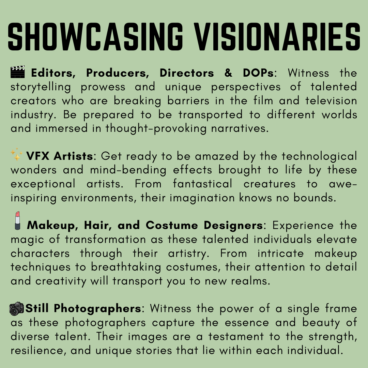 At the APA Underrepresented Talent Showcase, we believe that talent knows no bounds. We celebrate the richness of diverse cultures, backgrounds, and experiences, and we believe in providing a platform for voices that have historically been underrepresented. 
The event will start with a showcase of outstanding work from our underrepresented talent network, followed by networking where talent of all levels can connect with production companies who are aiming to expand their recruitment pool. This is an amazing opportunity for you to have face-to-face conversations with creatives, production managers and directors from our member companies who are seeking to hire from talent from underrepresented groups. There will also be agencies and a number of Diversity, Equity and Inclusion organisations at the event, showcasing what their companies do and how you can get involved with their initiatives to better support your job searches.
Today we invite you to submit your work for the Underrepresented Talent Showcase by clicking the link below. The details of submissions, eligibility and entry requirements can all be found via the button below. A selection of works submitted will then be chosen to be shown at the Showcase event on July 4th.
This event is about promoting empowerment and inclusivity — showcasing extraordinary talent that deserves recognition.
Join us on July 4th at Framestore, 28 Chancery Ln and immerse yourself in a world of creativity, inspiration, and possibility. Together, let's celebrate the underrepresented talent that deserves to be seen and heard.