Emerging Editors Showcase Recap
Posted in Events, Front page, tagged with Events, on May 17, 2023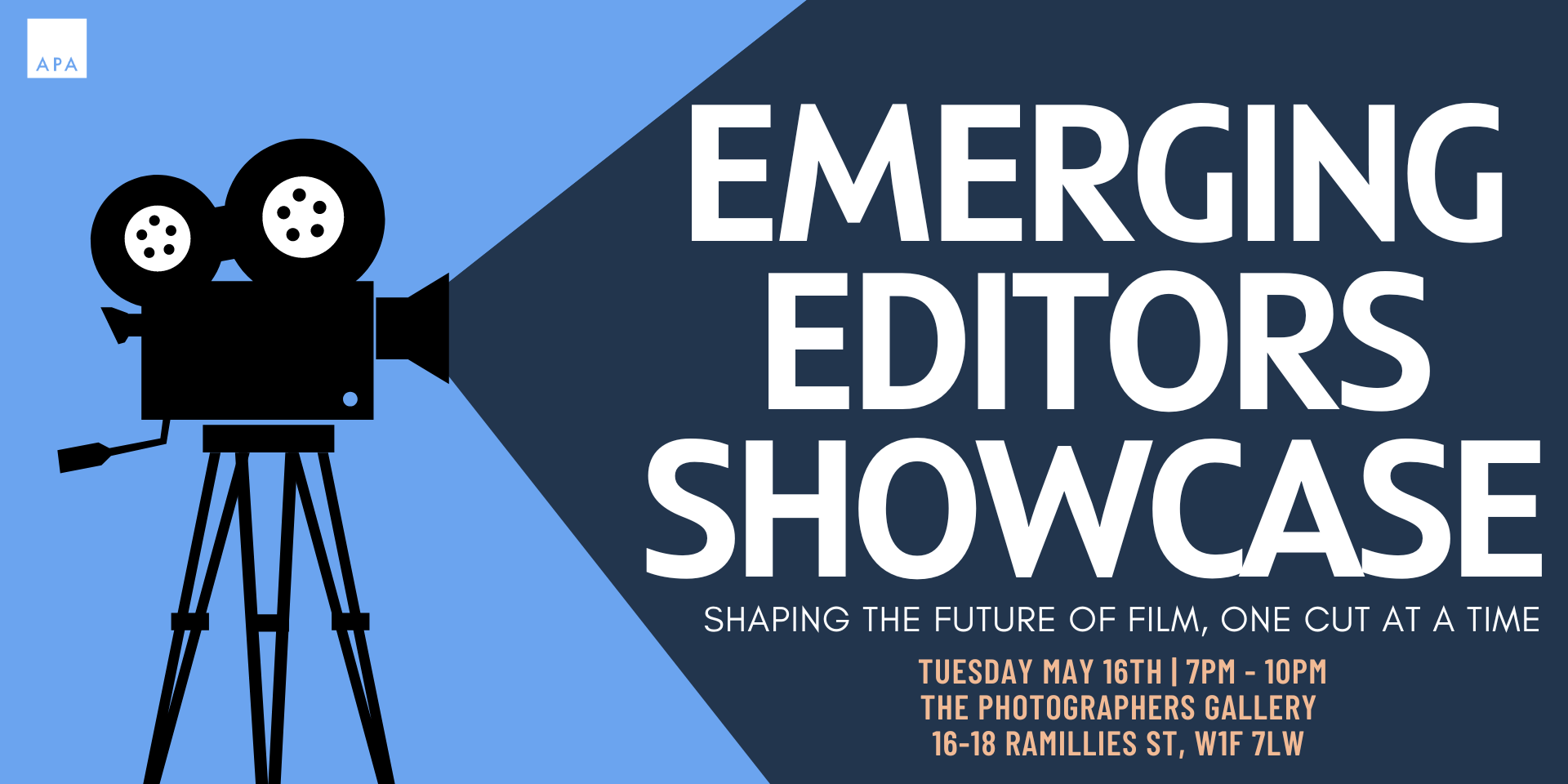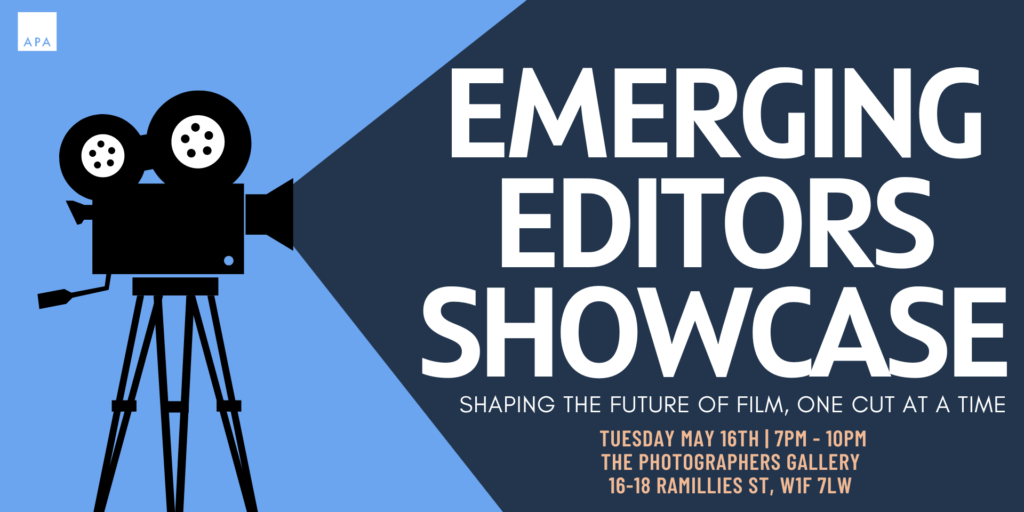 The Emerging Editors Showcase was a remarkable event celebrating the exceptional work of the next generation of editors across 10 prominent APA Editing Companies. Attendees had the incredible opportunity to witness firsthand the extraordinary talent and creativity displayed by these inspiring assistant editors.
The showcase highlighted their invaluable contributions in bringing campaigns and music videos to life through their editing prowess. Moreover, participants had the privilege of engaging with some of the industry's most promising up-and-coming minds, fostering meaningful connections and gaining insight into the future of editing. It was a truly inspiring gathering that left everyone in awe of the incredible potential within the editing industry.
A special thanks to the editors showcasing their work and to everyone who came yesterday. We asked some of the assistant editors some questions about their work which you can read below.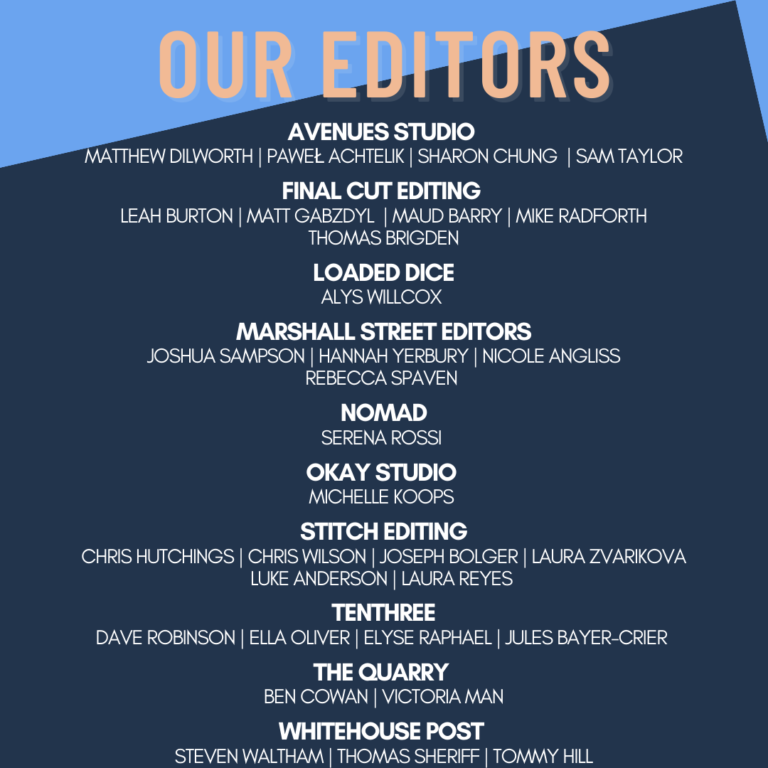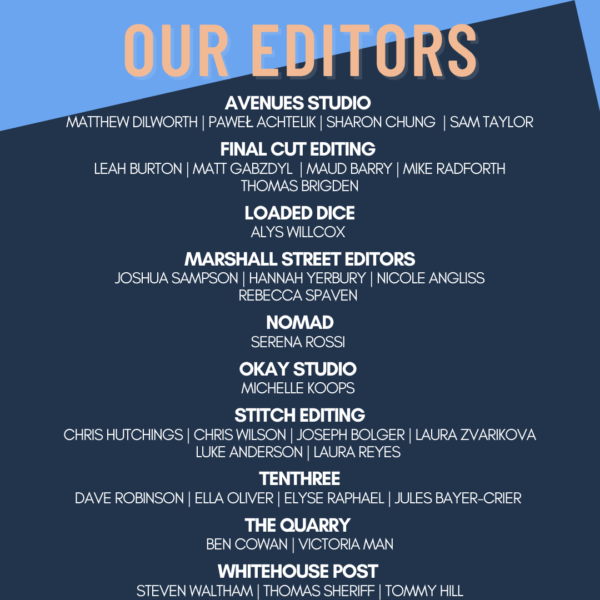 How do you see the role of editing evolving in the future and what excites you the most about the possibilities?

'Im excited to really get into the nitty gritty and learn and develop my craft as an editor. I wanna create stuff that excites young editors because that's what inspired me. We are in a current age where we are absorbing more content than ever so making something that stands out is really important.' – Luke Anderson from Stitch Editing 
Can you share a memorable experience or accomplishment that you've had as an assistant editor?

'I worked on Vodaphone Ireland on five commercials, which was high-intensity work. We worked long hours with a quick turnaround and it was a big deal for me to assist with an entire campaign rather than one advert. I also did my first music video last year which was on Super 8 film. This was a super fun experience and an honour to be a part of because I love the song and I love Super 8 as it has such a unique look to it that you can hardly replicate as you have a limited amount of film and time, which is a fun challenge for myself as an editor.' – Alys Willcox from Loaded Dice
'I was lucky enough to not just do short-form assisting but also got the chance to work on long-form, I assisted on this feature film titled CREATURE directed by Asif Kapadia in the height of lockdown, it was my first ever feature and it was just incredible to be a part of.' – Ben Cowan from The Quarry
What kind of impact do you hope your work as an editor has on the campaigns and music videos you are involved in?

'I love making people laugh or making people cry (in a good way ofcourse!), so if I can trigger emotion on both sides of the spectrum, then I've done my job correctly.' – Victoria Man from The Quarry