ENTER NOW! Straight 8 Shootout 2023 Cannes
Posted in Events, tagged with Awards, Cannes, Events, on April 28, 2023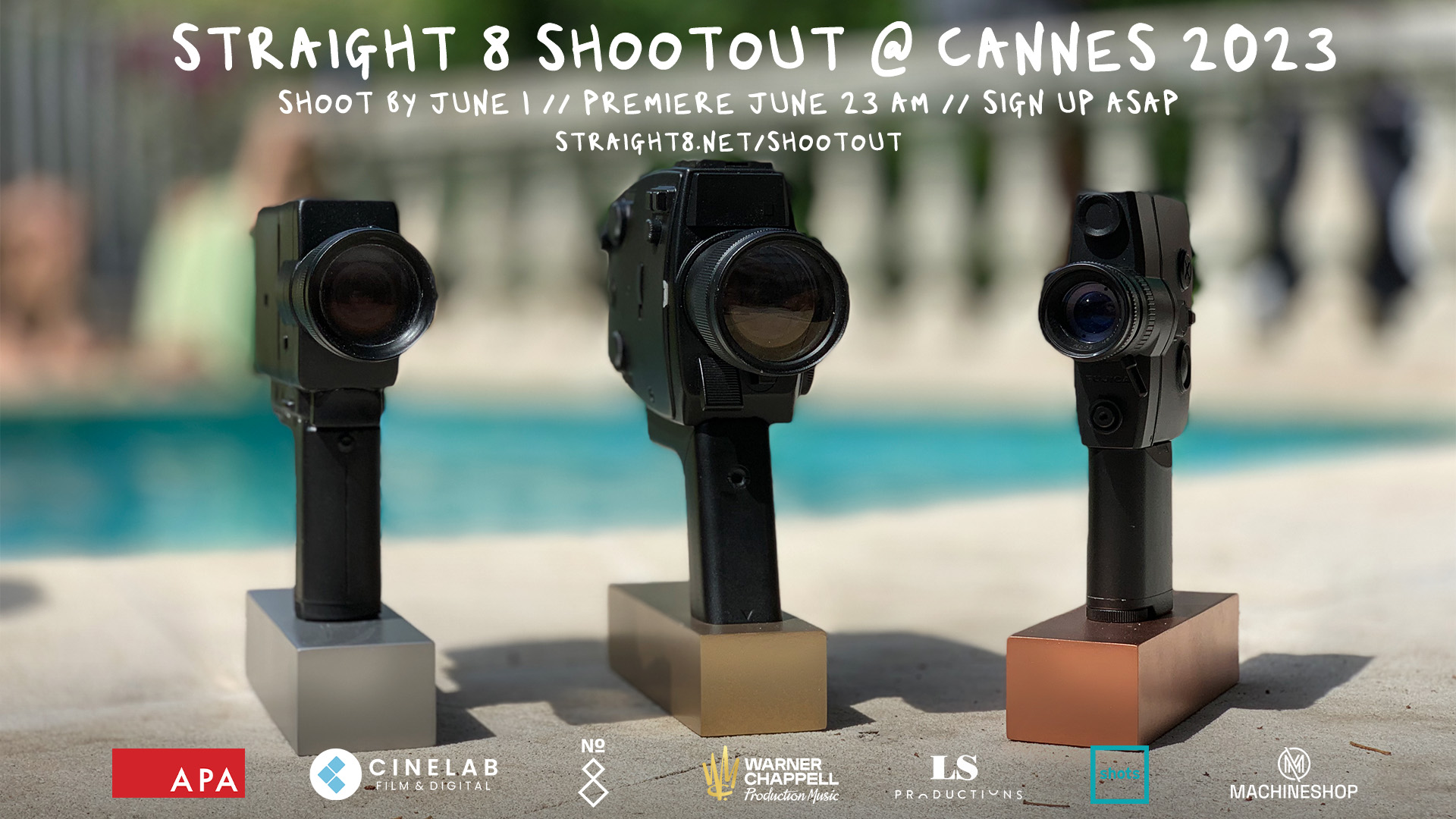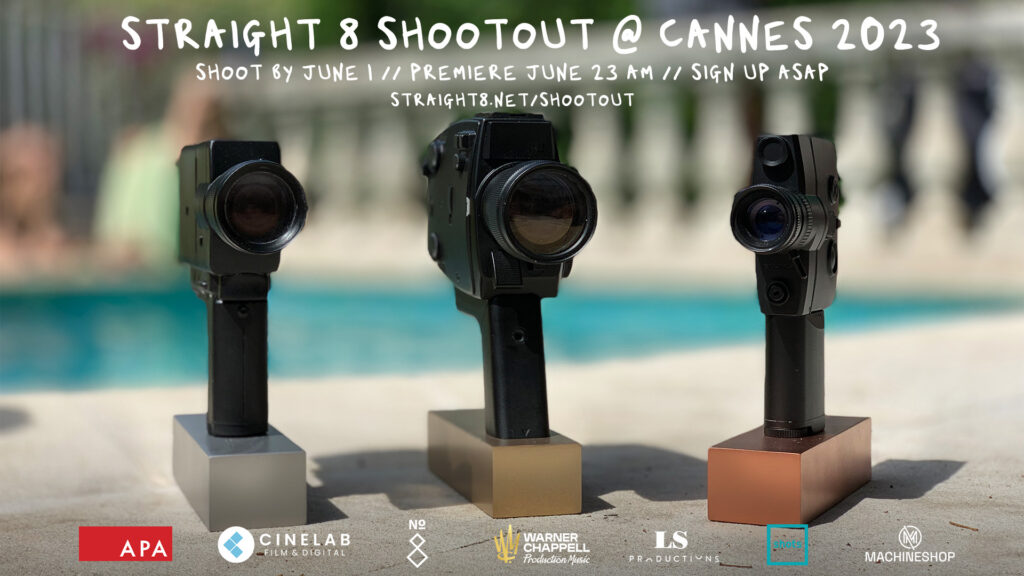 Time is running out to enter Straight 8 Shootout at Cannes 2023 – one of the most original and creative events which take place every year at Cannes.
Compete with other companies in the industry making a brand new short film in one of the hardest ways on earth: on just one roll of Super 8, with no editing or post allowed.
The first time anyone, including you, sees your work is at the cinema on Friday, June 23rd in Cannes.
Everyone who enters has their work screened, no matter how it came out!
You have to conceive, plan and shoot your short, with an open brief, before June 1st.
But hurry – there are just 9 out of the 20 places left.
Feeling brave enough?
Click the link below to out how it works, who's signed up, and how to enter.