SIGN UP NOW! 'Principles of Negotiation' Online Course
Posted in Front page, Training Course, tagged with Seminars, on March 31, 2023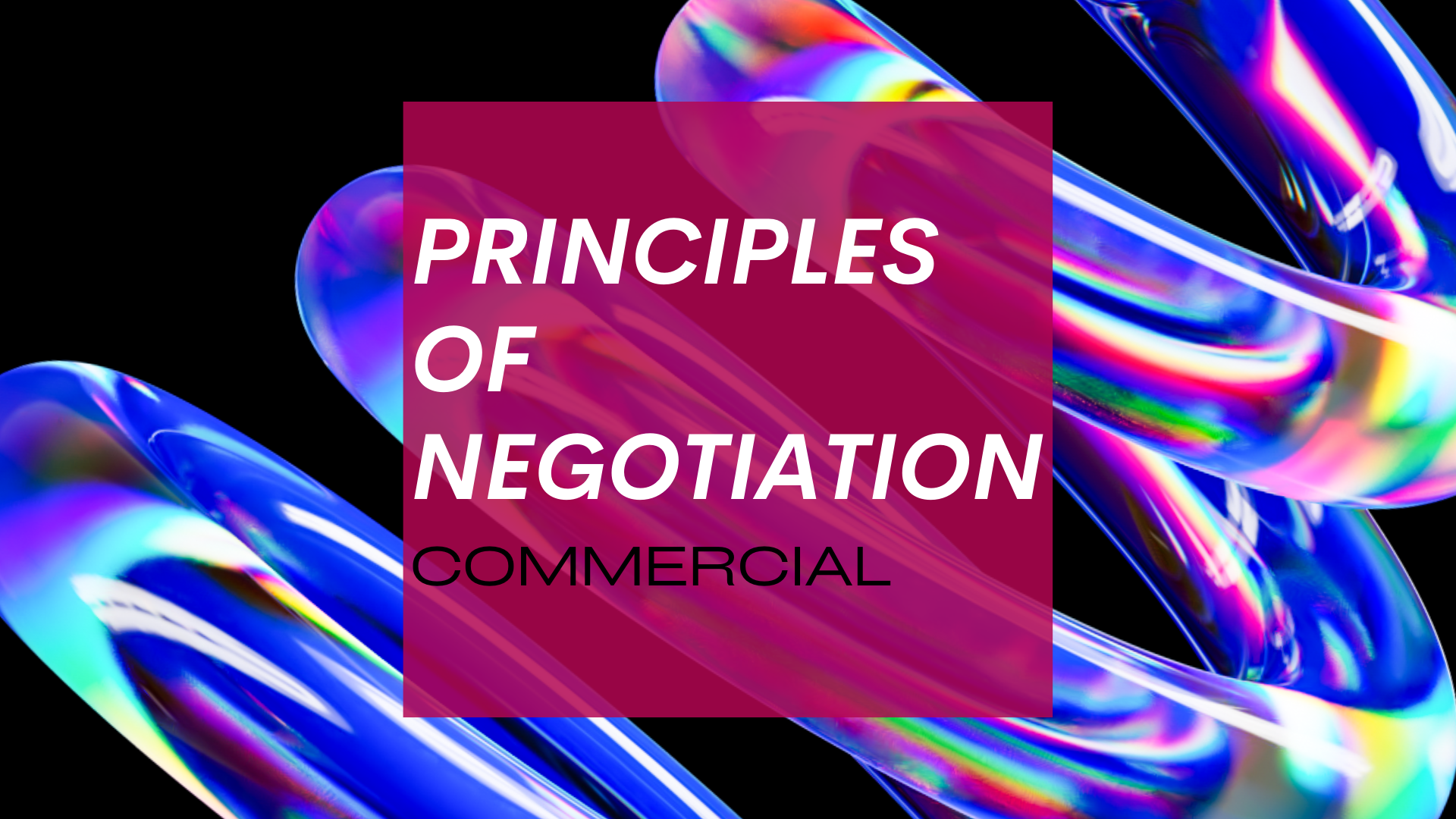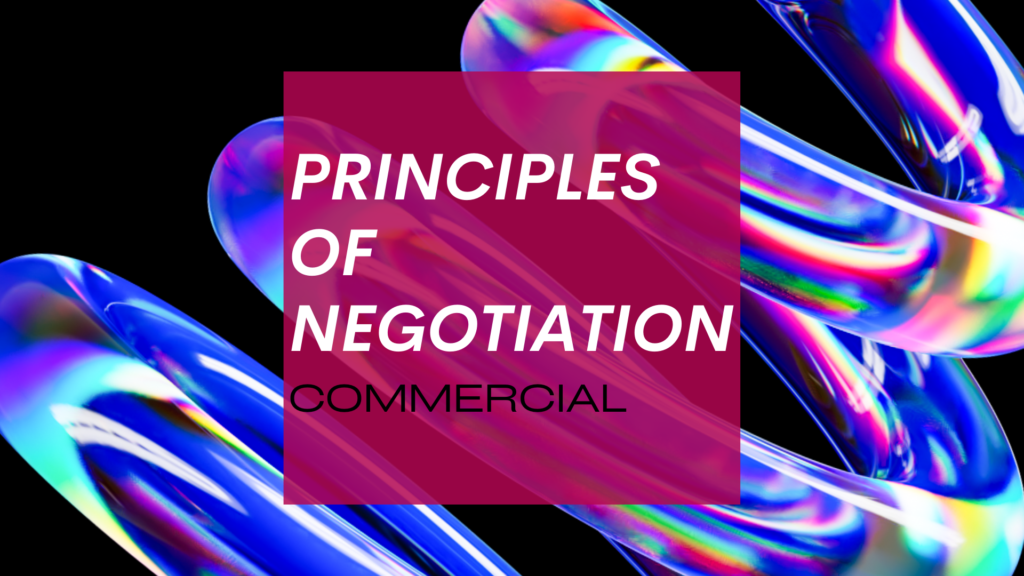 As our businesses grow, we increasingly find ourselves in trickier and tougher negotiation scenarios.

If we are honest, few of us feel confident enough in our negotiation skills to ensure that we will always retain our sense of value and bag the best deal.

The good news is that there are some powerful negotiation principles which can help us to better navigate the world of negotiation, and helpful techniques to help those who need their negotiating confidence boosting.

This course will also examine the role of procurement, the language they use and some of the power play that goes on during a negotiation.

The course ends with an introduction to a "negotiation planner" tool, which is explored in more detail in the advanced negotiation workshop.

This 90-minute online course is delivered through presentation and discussion and will take place on 18th April 2023 at 10am.

By the end of this course, you will learn;
The principles of negotiation
The role of procurement
Negotiation power play games
Intro to a negotiation planner tool
——-
Price: £250 + VAT
---
---
WHO ARE THE COURSE TUTORS?
Rhona & Janet were course leaders in the previous direct-to-brand workshop on negotiation which averaged 9/10 for course content and delivery.
Negotiation is one of Janet's specialisms. Her career experience includes Sony, where she led negotiations for multi-million-pound productions including the Sony Balls campaign and WPP, where she negotiated many £M global deals.
---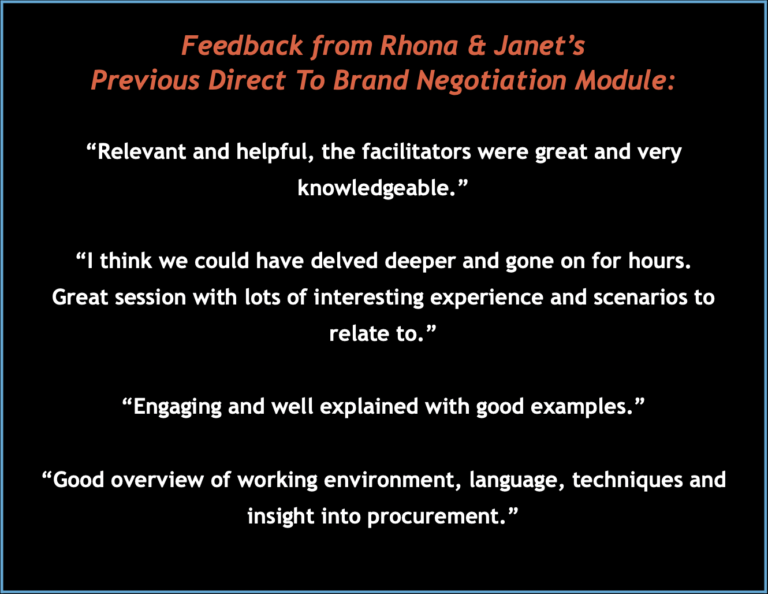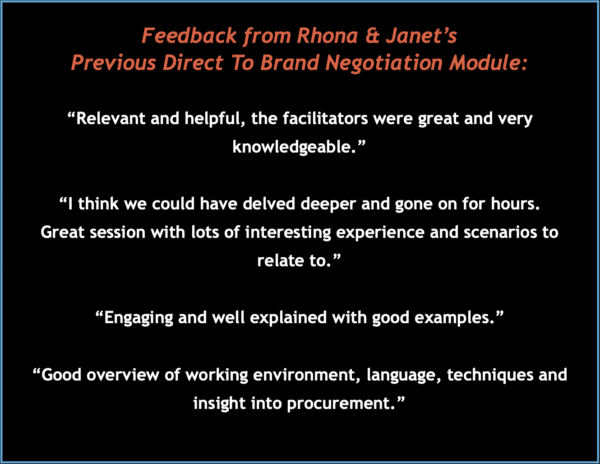 ---