Register Now! Creative Mentor Network Scheme
Posted in News, tagged with Diversity & Inclusion, on February 24, 2023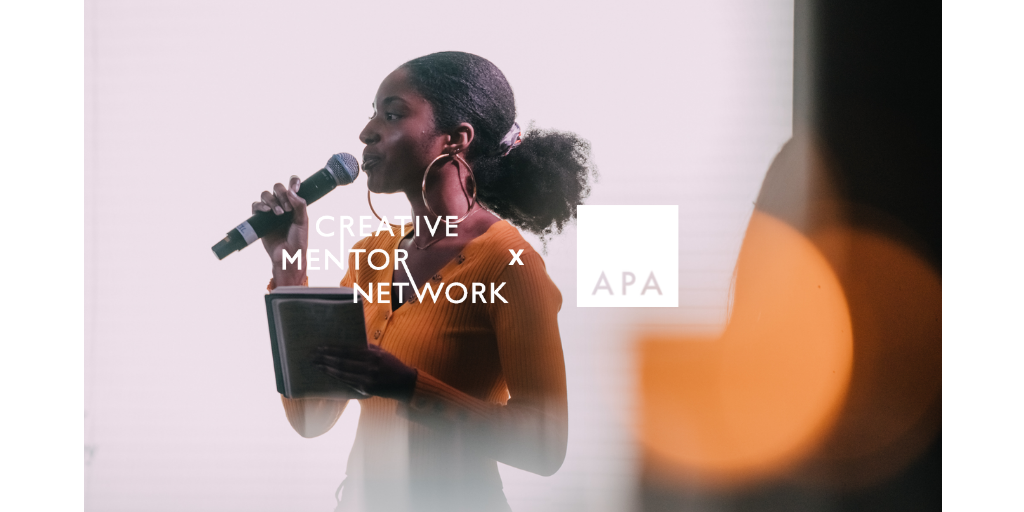 Thank you to those who have already signed up for this year's CMN scheme. Please note, for the programme to be viable there needs to be a minimum of 30 mentors taking part.

The Creative Mentor Network Scheme was set up to support creative young people from low socio-economic backgrounds looking to break into the creative industries. As a mentor, you will receive training in coaching and leadership to improve the professional development of your mentee. If you are interested in supporting the scheme this year, please click the button below to register.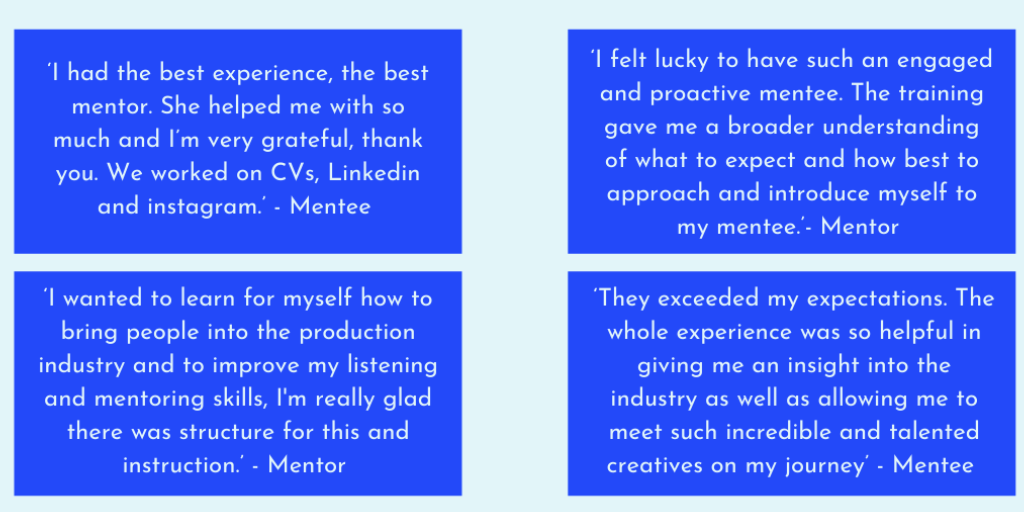 The Details:
The cost to take part in the programme is £876.44 per place.

The programme runs for 16 weeks, with participants asked to commit to the following;
6 hours of training
8 hours of 1-1 meetings with their mentee
1.5 hours for the showcase event
The Programme:
The programme which is specifically designed for our membership – asks individuals to take part in:

Mentor Development Training:
A course of training over 2 x 3 hour sessions which includes but is not limited to looking at:
Causes of underrepresentation in the creative industries
Structural barriers in place meaning young people from lower socio-economic settings struggle to compete
Concepts of social and cultural capital and their relationship to social justice
Unconscious bias exercises
Coaching strategies that use open questions to set meaningful goals with mentees
Unpacking the telling, mentoring and coaching continuum
Looking at your own spheres of influence and where you can use your position to make an impact
Pairing With A Mentee:
CMN pre-screen and interview every young person for a place on their programme, and curate pairings so that mentors are partnered with a young person who can really learn from them.

Each mentor is assigned a dedicated Programme Manager from CMN who will provide regular check-ins and on hand support where needed.

There is a showcase at the end of the programme where young people present on their experience of the mentoring journey and what they've learnt from being partnered with you.

If you have any queries please contact [email protected].

Deadline for registration is Monday 27th February at 12PM.