How To Get Into Commercial Production Event
Posted in Events, tagged with Diversity & Inclusion, Events, Seminars, on January 16, 2023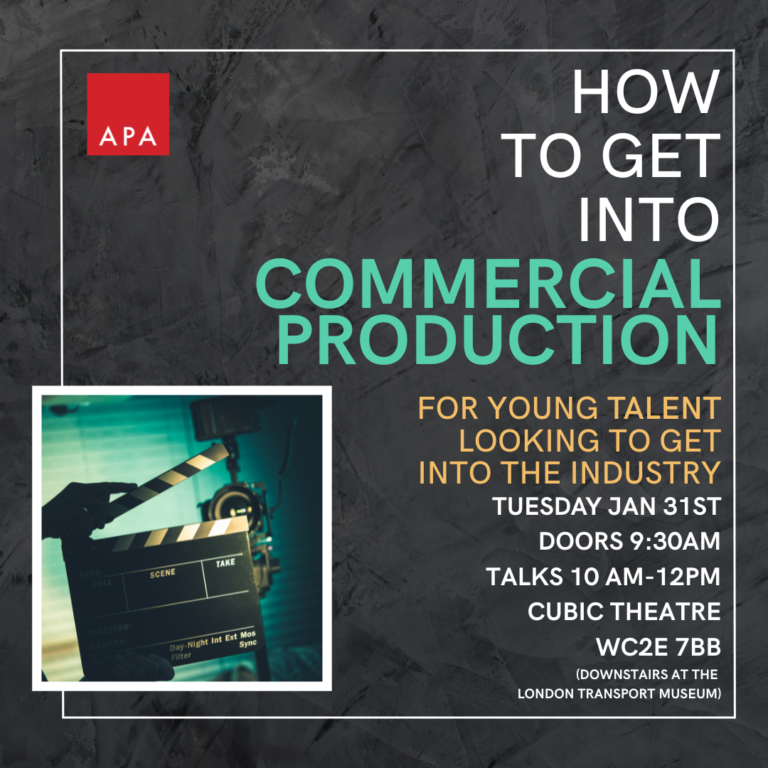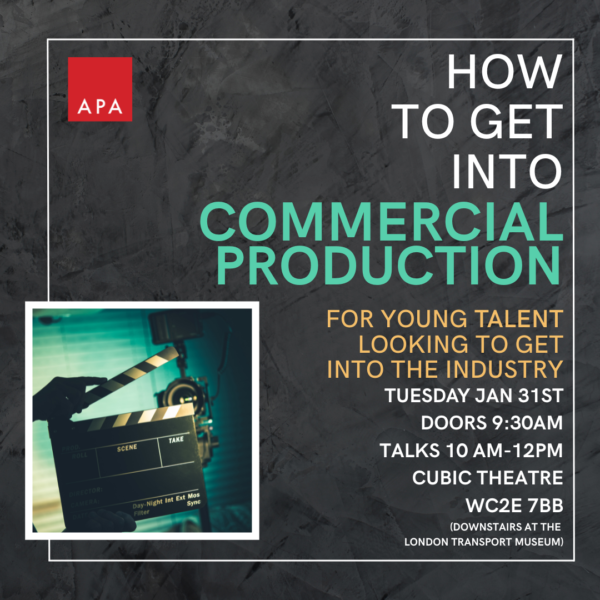 Our 'How to Get Into Commercial Production' Event is taking place 10 AM – 12 PM on Tuesday 31st Jan 2023 at the Cubic Theatre, 39 Wellington Street, WC2E 7BB (downstairs at the London Transport Museum).

The event will consist of a 2-hour talk and a Q&A with high achievers working in the industry. We will cover different areas of production varying from post-production, VFX through to sound design. Attendees will be able to get an insight into the role of directors, producers, production companies and the wider advertising industry. We will also be discussing how to develop young emerging talent and well-established directors, along with the crucial element of pitching.

It's a great opportunity for anyone looking to get into the industry, and for those who are already working in the industry but want to get some insider knowledge!
---
Introducing Our Speakers
Matthew Clyde | Executive Producer at Riff Raff Films
Prudence Beecroft | Managing Director at Odelay Films
Charlie Roberson | Head of Talent & New Business at Rogue
Farai Mbudaya | Directors Representative at Darling Films
Mary-Ann D'Cruz | New Business & Marketing Director at No.8
Abi Klimaszewska | Head of Production at UNIT
---