Tribute To Barry Munchick, EP at Velocity Films
Posted in News, on May 23, 2022
We were very sad to hear of the death of Barry Munchick, founder of Velocity Films, South Africa and a friend to the UK commercials production industry. This tribute is from the South African producers association.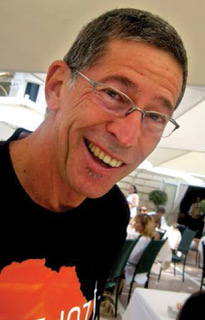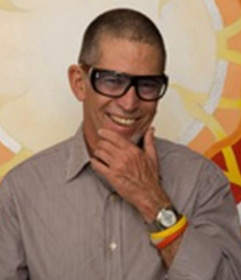 The CPA is saddened to learn of the death of Barry Munchick following a long period of illness. As proprietor of Velocity Films – the company he started in 1990 with partner and legendary commercial director, Keith Rose – Barry played a hugely significant role in the development of the South African commercial production industry.
Velocity, which closed its doors in late 2017, was the largest production company in South Africa and an industry leader. The company was widely recognised internationally and was regularly awarded and rated as one of the top production companies in the world, peaking at number 4 at the Cannes Palm d'Or in 1997 – no small achievement in the highly competitive field of advertising!
Velocity played an instrumental role in defining the golden age of commercial advertising production in South Africa. The company, or "university" as it was known internally, had an eye for creative excellence and attracted exceptional directors and talented producers. Its legacy is that most of them are still out there today doing what they learned at Velocity!
Barry Munchick was the mastermind behind Velocity's success – an astute and resourceful businessman who combined his background as an experienced producer at Y&R, New York with local nous to win over agencies and clients everywhere. Barry was extremely well connected and respected throughout the world, especially in the US and Japan. He was an avid marketer of both his company and the industry and used his connections relentlessly to promote South Africa as a service destination in the early 1990's which opened doors for many local directors and service companies.
Barry was a straight-shooter and a controversial figure at times but he was fiercely dedicated to his company and his craft. There is no doubt that without his influence the story of our industry would be vastly different.
We send our condolences to Barry's family and friends at this sad times and also to all our members who came up through the ranks at Velocity and will carry Barry's fire forward.  

Rest in Peace Barry.
We acknowledge your trail-blazing contribution to our industry and wish you eternal rest. 
CPA Executive Committee & Members