Salt Film Locations Joins APA's Good Karma
Posted in News, tagged with Diversity & Inclusion, on April 13, 2022
We have partnered with Salt Film Locations to bolster representation and inclusion within the advertising industry.
Salt is launching a diversity initiative with the aim to create an entry-level position in the Location department for women and people from an ethnic minority backgrounds. This is in response to the lack of diversity behind the scenes and the need to make working in commercials more accessible to people from underrepresented groups.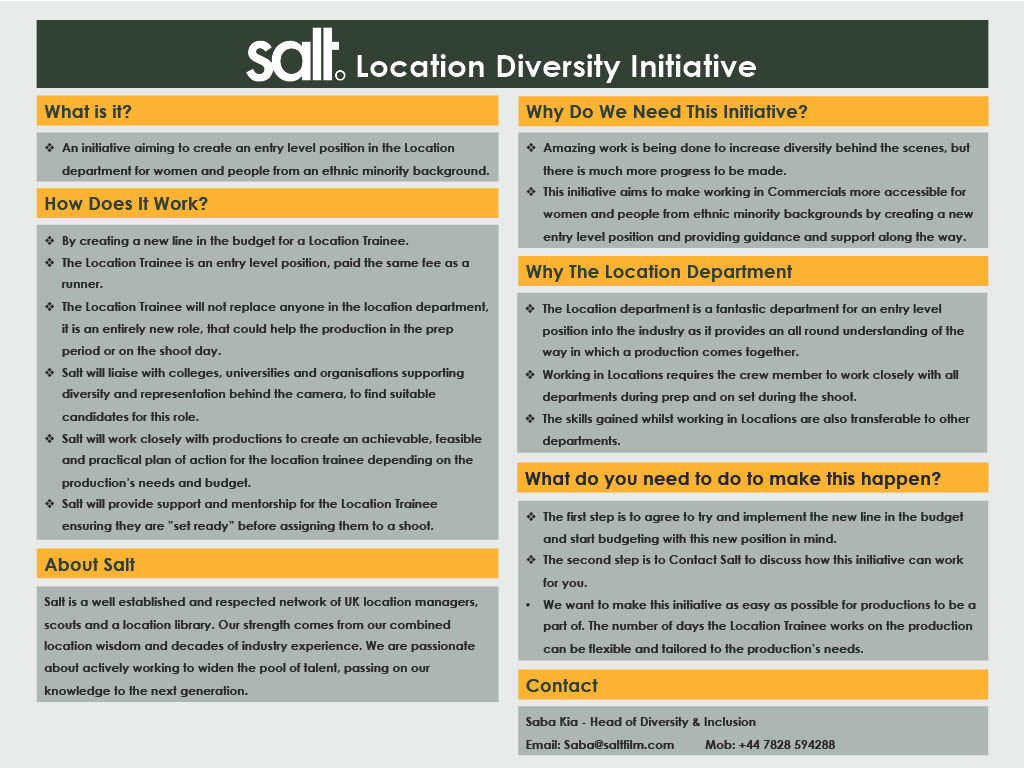 To find out more about how it works and how you could get involved please get in touch with Saba ([email protected]).