Some Good News on Shooting in COVID
Posted in News, tagged with COVID-19, on October 22, 2020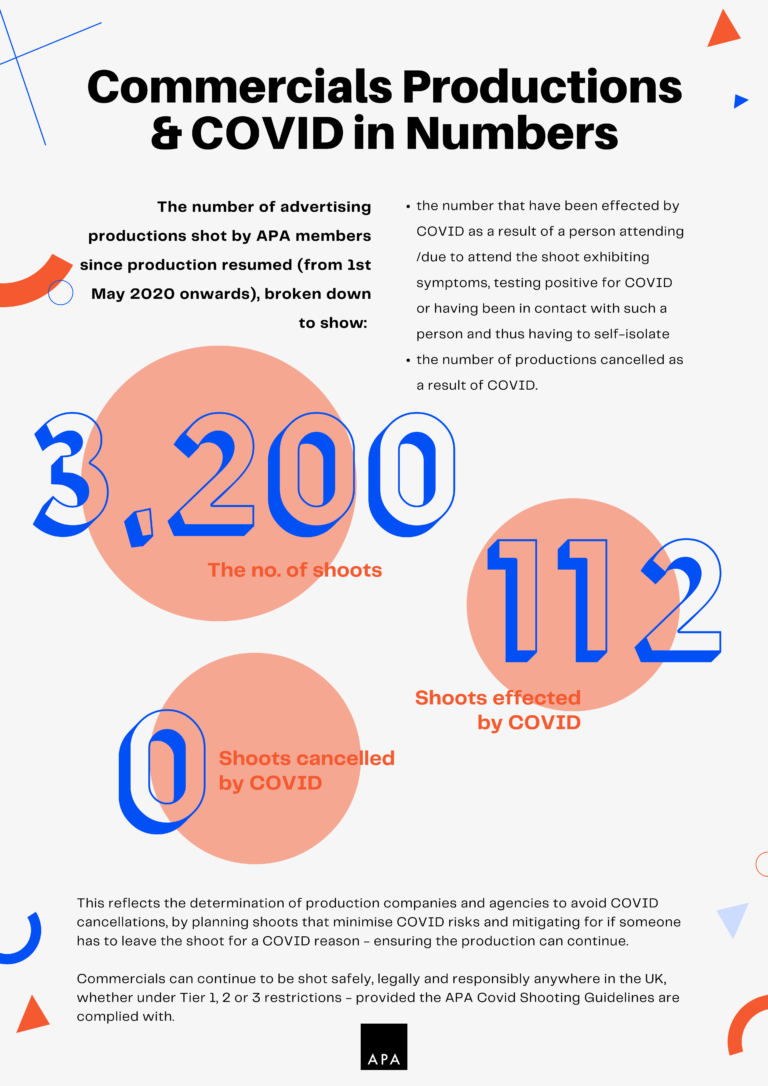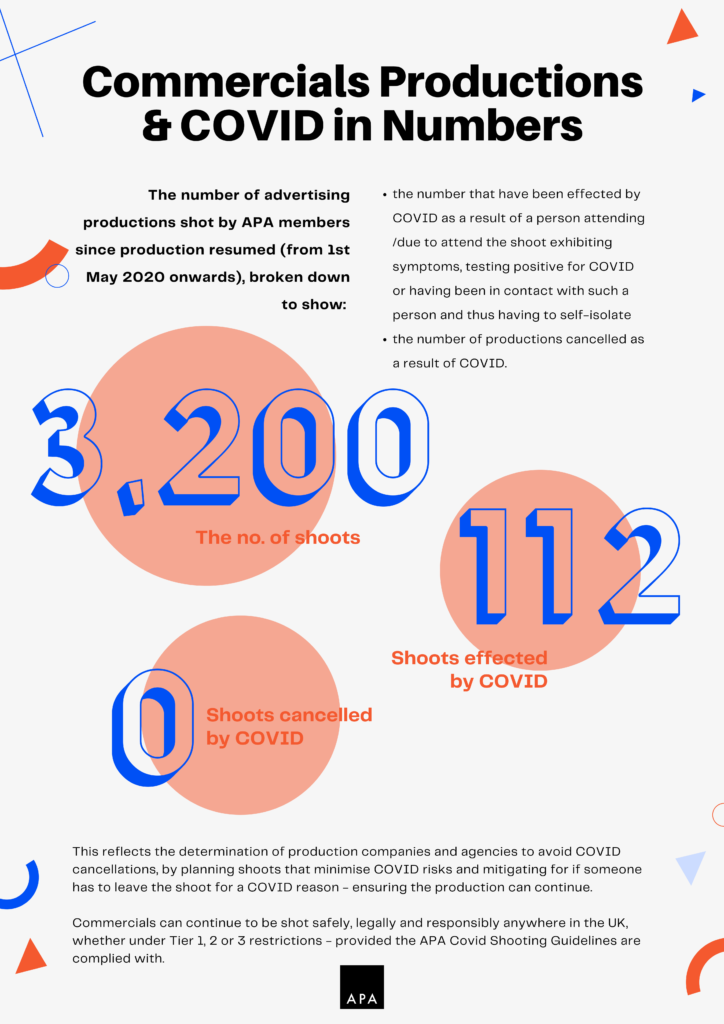 Having taken the bold step of underwriting COVID postponement or cancellation costs on productions via ISBA and the Tripartite Agreement, advertisers are understandably anxious to avoid additional costs or cancelled productions.
The brilliant management of productions since they restarted (let's say 1st May 2020) by APA members and agencies, in terms of minimising risks, explaining each risk in detail to the client with the risk management document and having mitigation plans in place to stop a COVID disruption becoming a cancellation, have meant no contracted production has been cancelled. That's right, zero!
You can see the figures from our survey below and please use the attached assets on your social media, along with the hashtag #carryonfilming to help spread the message. Like most things, the value of the message is in the number of agencies and clients it's able to reach.
Some productions have been effected by COVID – people due to attend or on the shoot testing positive or displaying symptoms, with them and their close contacts having to self-isolate as a result. A small number of those have resulted in extra cost to an advertiser, such as in the delay while someone is replaced. The clients involved have understood those costs and the work being put in by the production companies and agencies to keep those productions on track.
Our concern is that cancellations would be viewed very differently. A cancellation which saw a client having paid a significant sum with no film at the end of it would be a disaster for client confidence. The good news, as above, is that through your work and ingenuity we are avoiding that so far and the attached figures demonstrate that.
That is not to say of course that there won't be a cancellation in the future – there may be, but advertisers can see from these figures that APA members are doing everything in their power to avoid them and will continue to do so.
#carryonfilming