Full Line-up Announced for FOA 2019
Posted in Events, tagged with Events, Future of Advertising, on February 25, 2019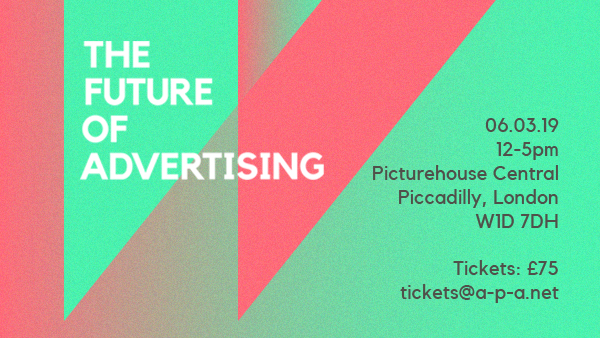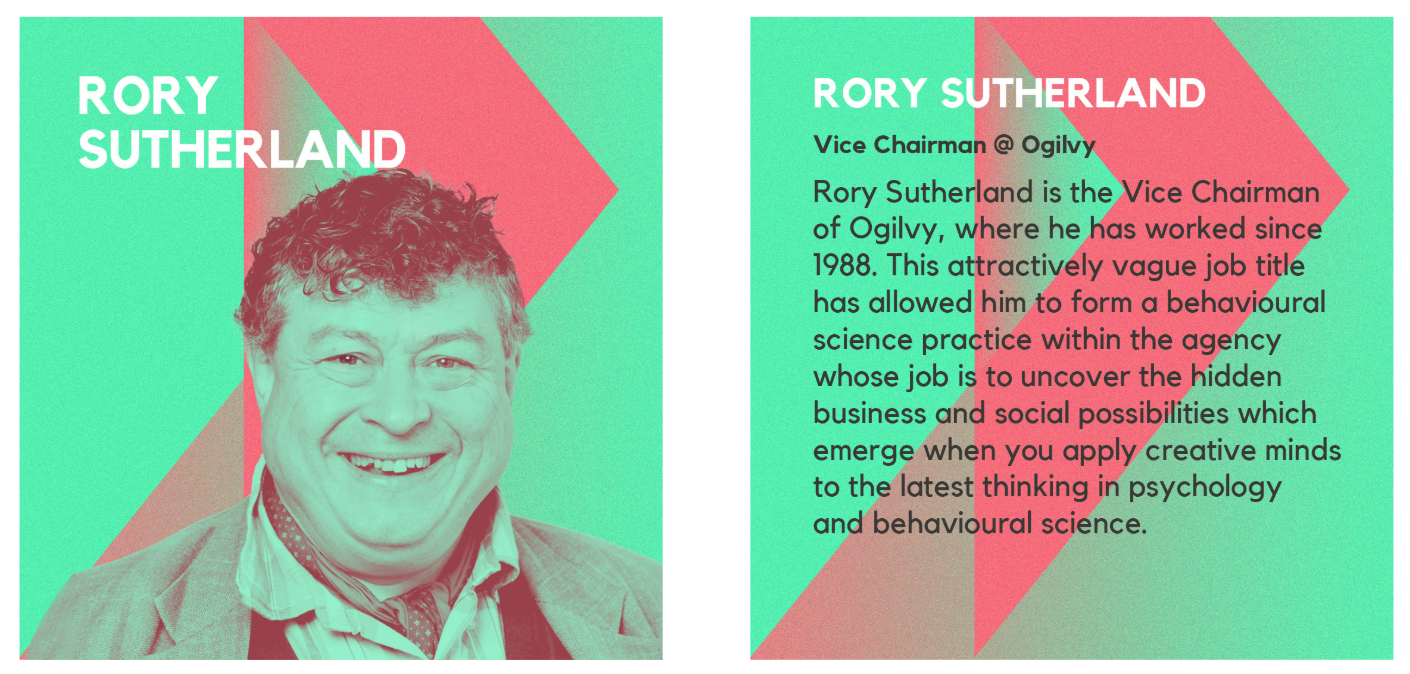 One of the most influential advertising voices in the world today, as well as one of the most fascinating, eccentric and witty people in the business, Rory Sutherland will be joining us for a talk on 'The Surprising Power of Things That Don't Make Sense'.
Rory joined Ogilvy as a graduate trainee in the Summer of 1988, and is still with them 30 years on. He has variously been President of the IPA, Chair of the Judges for the Direct Jury at Cannes, and his talk at TED Global has amassed over 3 million views.
He writes regularly for the Spectator as The Wiki Man, and has two books published – the most recent being released this March in the UK and US.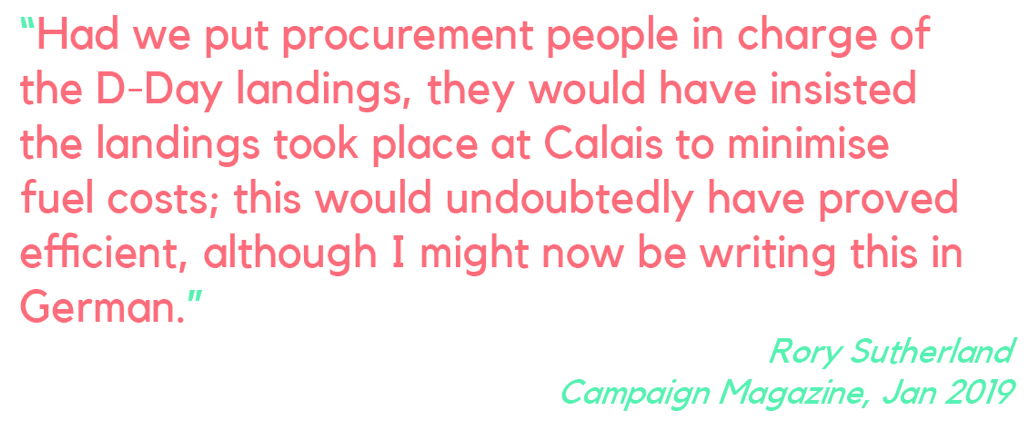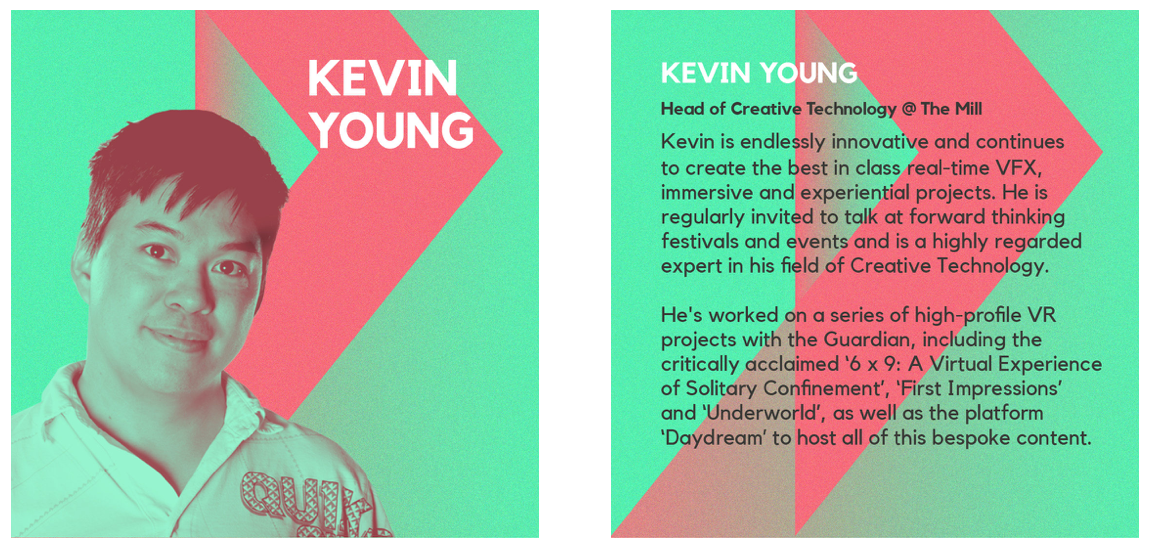 Hopes & Fears: Riding and Surviving a Technological Revolution
Over the past five years the world of Creative Technology has grown significantly, invoking two overriding human instincts; the fear that it's is corrupting us but also the hope we can choose to use technology to enrich our lives. The talk will explore both the positive and negative impact on the human condition and how we have an obligation to use it responsibility.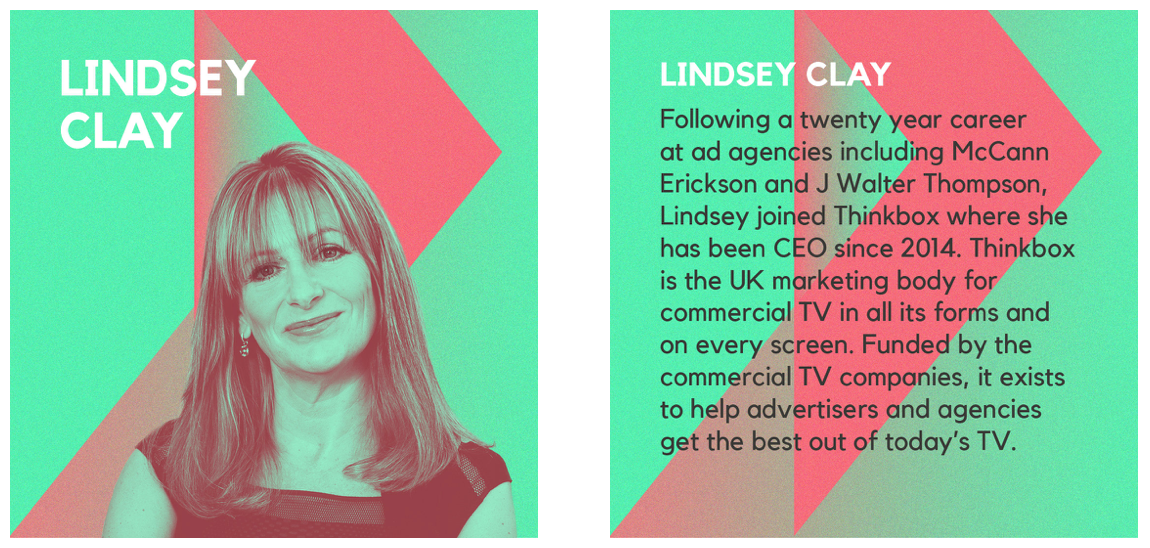 What is TV in 2019?
With 'TV' no longer only referring to the box that sits in the corner of your front room, how can we keep up to date with the changing viewing environment and ensure it stays relevant.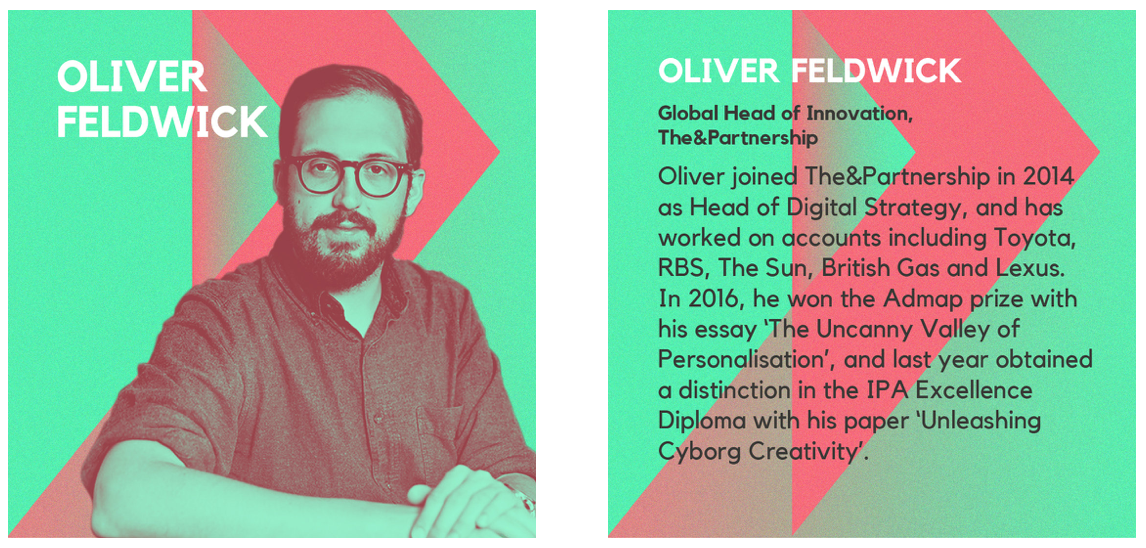 Fixing "The Distraction Economy"
Oliver will be talking on the origins of the attention economy we all live and work in, how we've gone astray creating 'The Distraction Economy' and what we should be doing to fix this.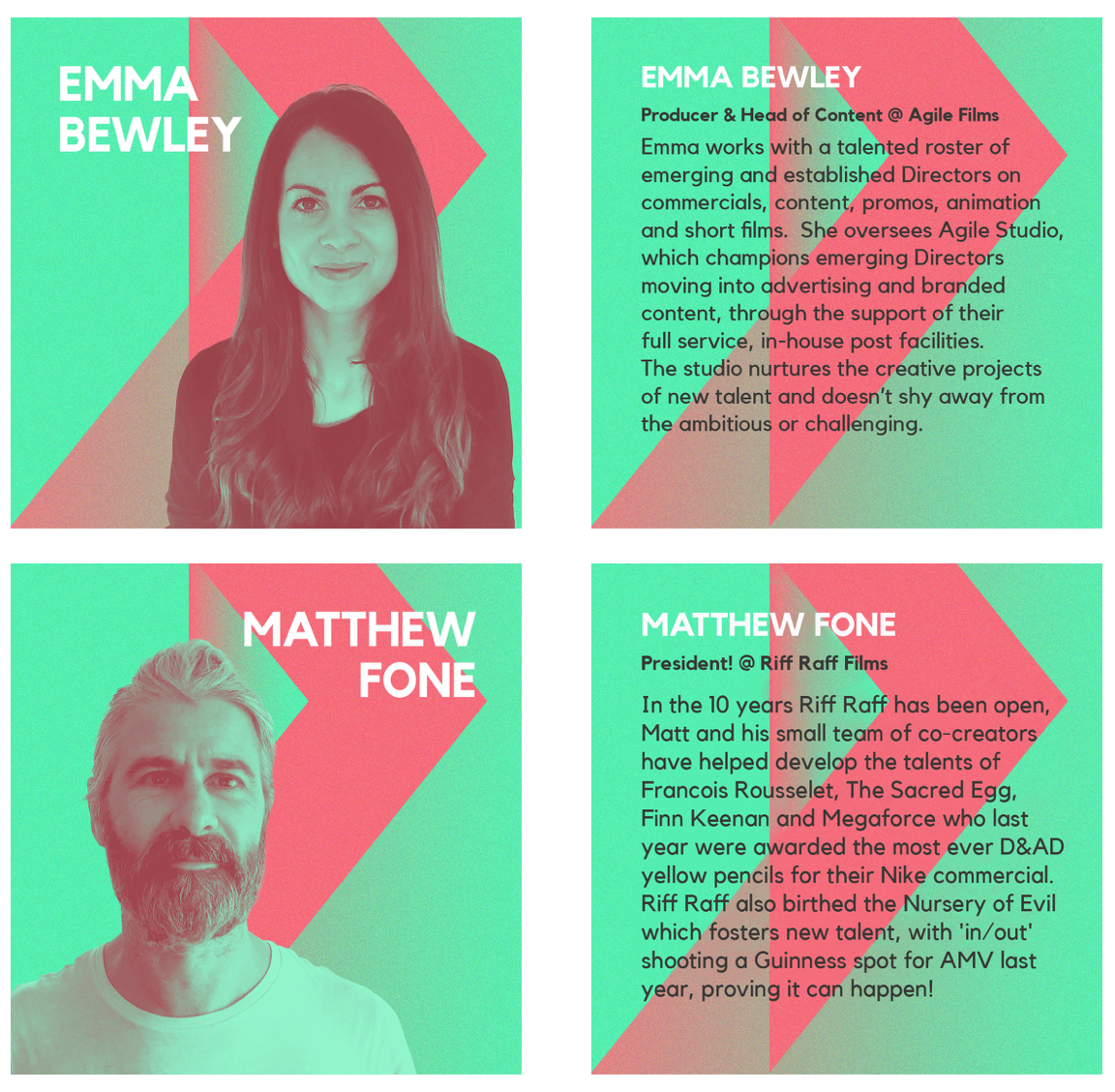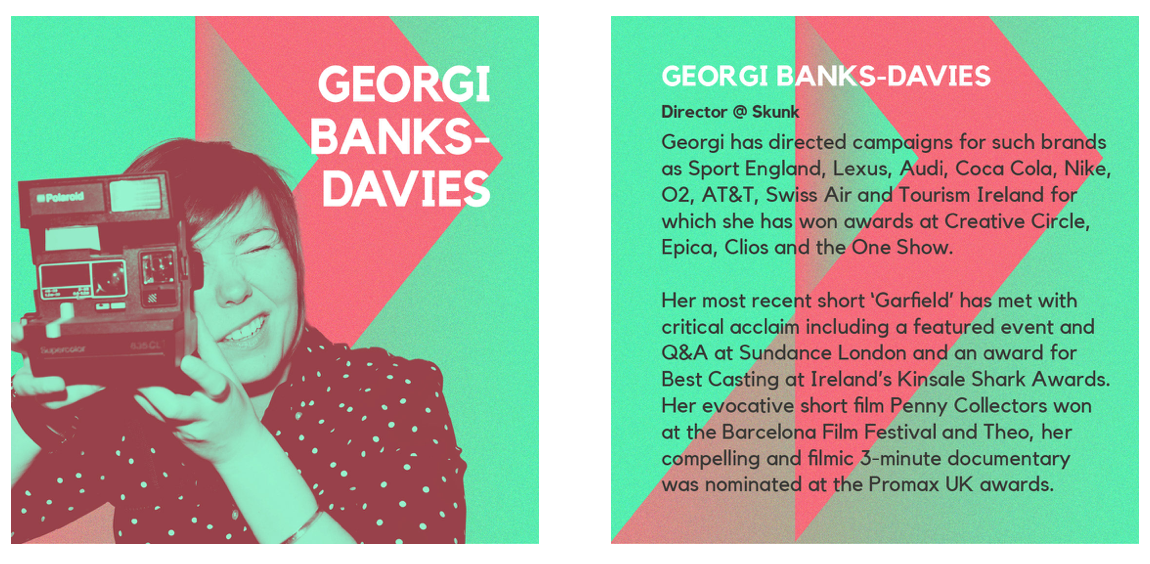 "Young and Hungry": Supporting the Next Generation"
The panel discusses the realities of supporting new and emerging talent as production navigates in-house, freelance directors and working directly with clients. Is there a right and wrong way to be supporting the next generation of directors, and is the independent production industry living up to their ultimate raison d'etre?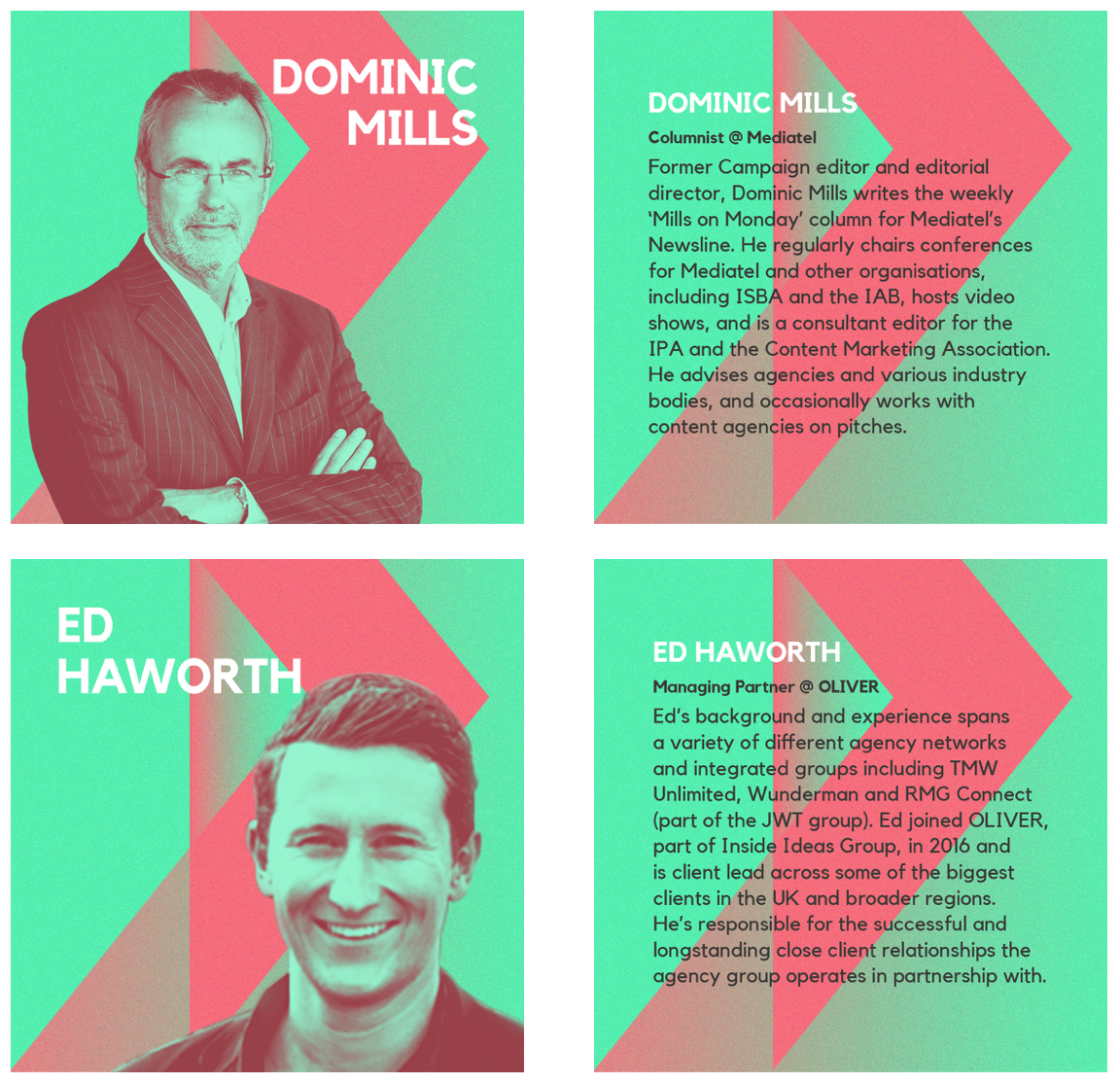 The Rise of In-Housing
Ed Howarth, managing partner of in-house pioneers OLIVER, talks to Dominic Mills about why clients are increasingly in-housing creative. Among other things, they will discuss its evolution, the 'culture vs collateral' debate, and its impact on creative services suppliers.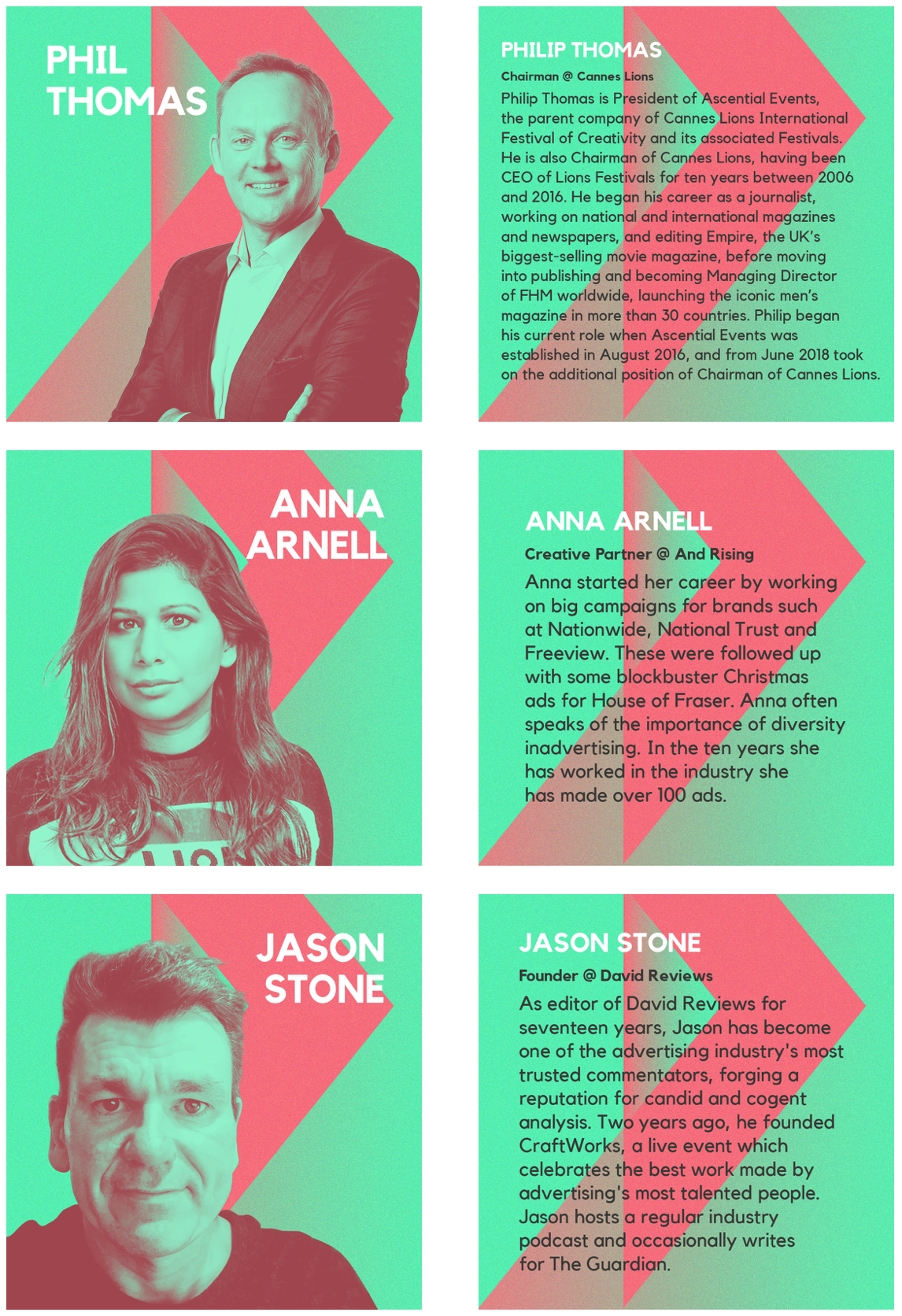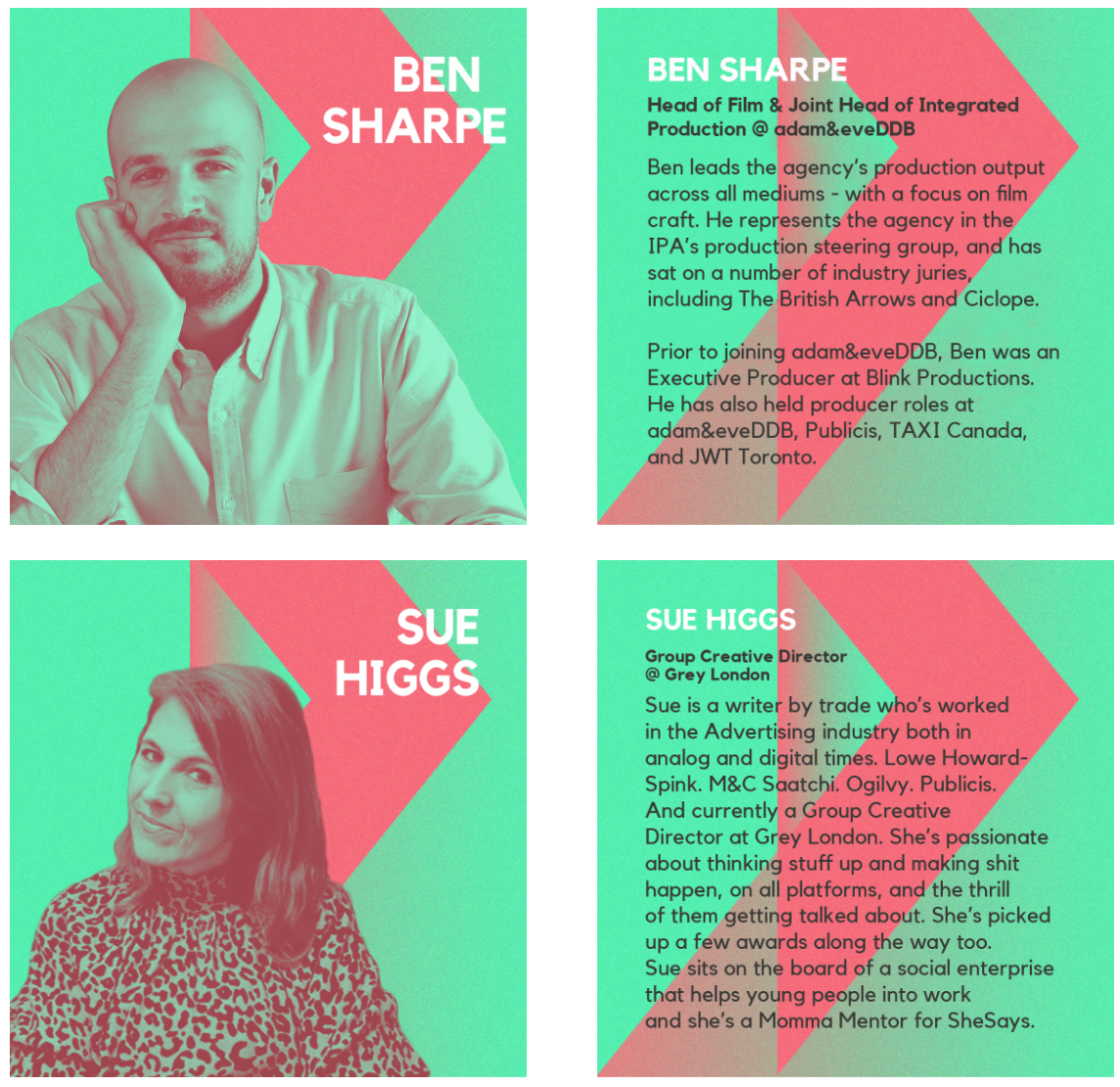 What Does Your Future Boss Look Like?
Creativity is no longer monopolised by advertising agency creative teams. The most powerful global companies realise that creativity is the key to driving business results and want to have a hand in disrupting the very nature of the creative process. Consultancies and tech giants especially have made a big play for creative talent over the last few years. How does this affect the traditional creative models and the talent pool they has been carefully nurtured over time? How will they change their model? Who will be your next boss?