What to see at FOCUS 2018
Posted in Events, tagged with Events, on October 28, 2018
4/5 Dec | Business Design Centre London
A Guide to FOCUS for the Advertising Industry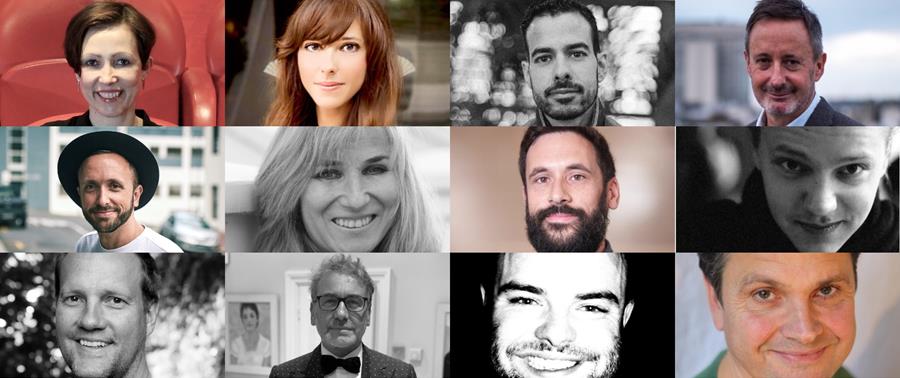 On 4-5 December join us at FOCUS for two days of inspirational talks, networking events with prominent advertising, film and TV producers and a chance to have some festive fun.
And it's all free-to-attend!
In partnership with APA, David Reviews, Cannes Lions, The British Arrows, AdGreen and many other leading industry organisations, we have developed a jam-packed two-day programme. Hot off the press, we are delighted to announce that our Craftworks session will feature the Christmas John Lewis Ad with adam&eveDDB CCO Richard Brim.
Sessions designed for the advertising community include:
Tuesday 4th December
Production Companies – Be marketing ready for 2019
with Barnaby Spurrier Tomboy Films, Ben Schneider Radical Media, Ben Uttley Stamp Productions, Danny FleetWatchable Films. In association with APA.
Human Creativity. How to bridge the gap between Tech & Humanity
with Fiorenza Plinio Cannes Lions.
AR/VR – Increasing opportunities for your production company
with Danny FleetWatchable, Rory Byrne Imagination Immersive Studio, Yates Buckley Unit 9, Josh Moore The Mill . In association with APA.
Wednesday 5th December
Why BAD is good for the advertising industry
with Janey de Nordwall, The British Arrows.
The changing landscape – Is the traditional business model of advertising breaking down?
with Arif Haq Freuds, Helen Hadfield Snapper Films. In association with APA.
Craftworks – A Positive Curation of Creativity
with Richard Brim adam&eveDDB, Shirley O'Connor Academy Films, Anthony Moore Factory Sound, Paul BurkeCopywriter, Maggie Blundell Spark44, Alicia Macdonald Missing Link Films
Making the Music
with Simon Heeger, 2WEI Music. There will also be a series of talks on sustainable production in the expanded Green Zone, in association with AdGreen and albert.
Click here for the whole programme