Williams v Gaye and What It Means for Music in Commercials
Posted in Events, News, tagged with Audio, Learning, on April 11, 2018
The US Court of Appeals judgement in Marvin Gaye v Pharrell Williams, upholding the lower court's decision that the latter's 'Blurred Lines' infringed the copyright of the former's 'Got To Give It Up' has serious repercussions for advertisers and agencies commissioning music for commercials and the production, editing and post companies that create them.
What are they and what steps should you take to minimise your risks of being sued?
See the attached advice, issued on behalf of the APA Music Production Group.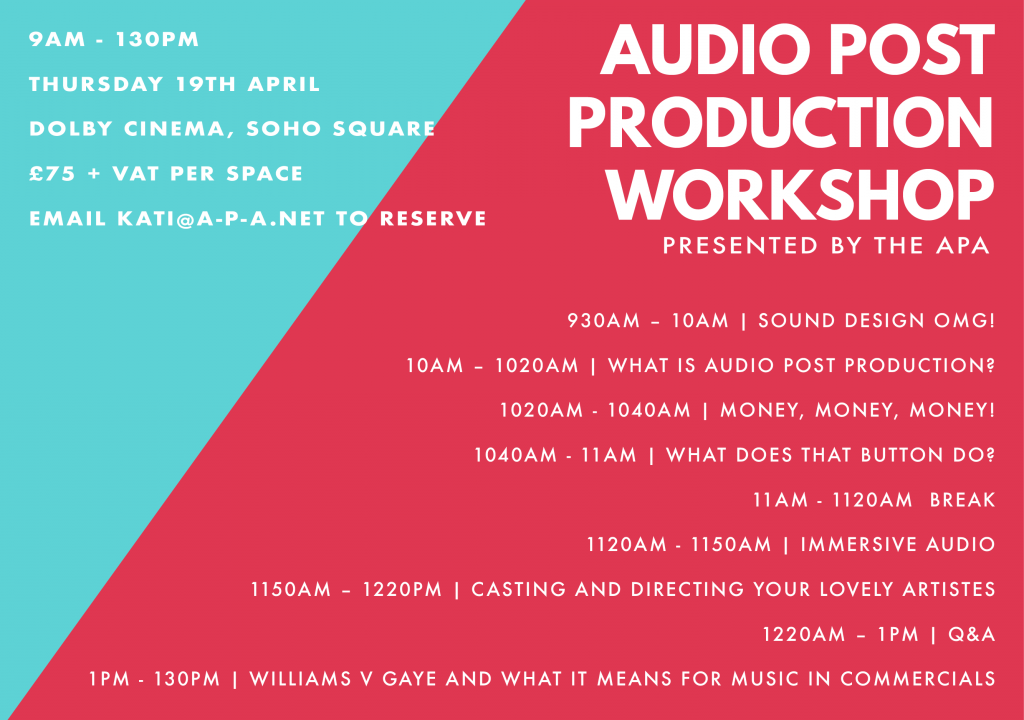 In light of the recent US Court of Appeals judgement on the William v Gaye lawsuit, we have added an additional session to our
Audio Post workshop
. In this session, we will be joined by a panel of music industry experts to discuss how and why this will affect you when commisioning music for commercials in the future.