CraftWorks Returns | 28th March
Posted in Events, News, tagged with Events, on March 27, 2018
The next CraftWorks event will take place tomorrow Wednesday, 28th March at the usual LSE Student Union building in Lincolns Inn Fields between 4.30 pm and 6.30 pm.
Tickets for the event are £50.00 (plus VAT) each.
These tickets cost less if you are a subscriber so LOG IN when purchasing via the link below or phone Jason Stone on 0141 776 7766 to set up a subscription and gain a discount of at least 50%.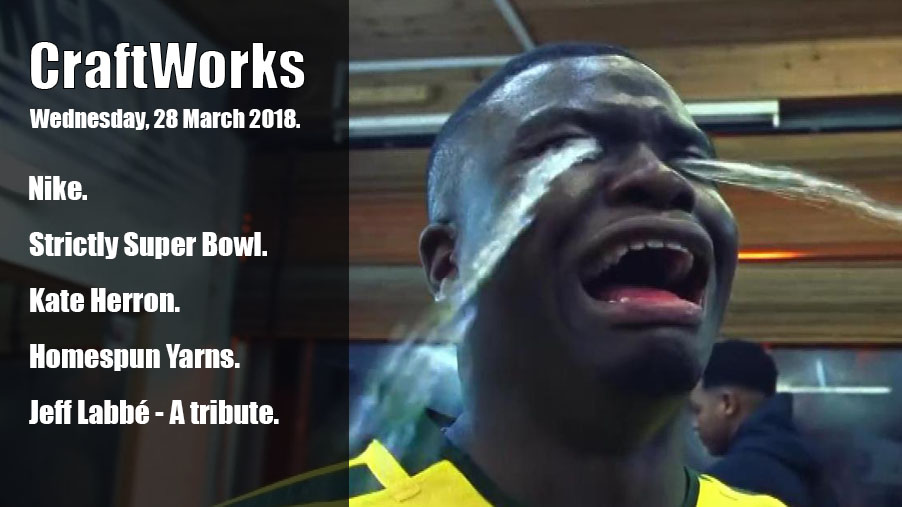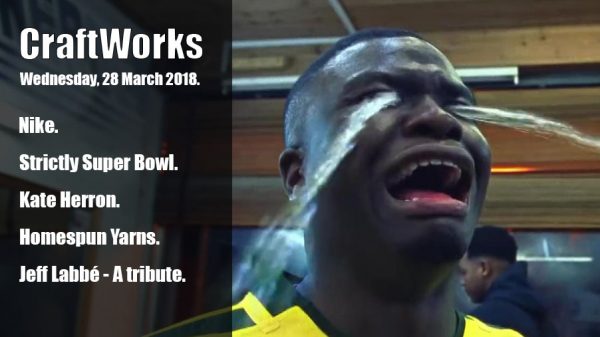 The event will be compered by David Reviews editor Jason Stone:
THE CRAFT PANEL – NIKE
The W+K team who created the commercial which lit up London will be joined by riffraff's Megaforce and Matthew Fone to discuss how it was put together.
STRICTLY… SUPER BOWL (PART ONE)
Our panel will offer their views on some of this year's Super Bowl ads… and give their marks out of ten.
KATE HERRON
MindsEye's new signing Kate Herron will present her short film 'Smear' and tell us all about it.
HOMESPUN YARNS
Stitch will be joined by two of last year's winners as they announce the theme for 2018's competition.
JEFF LABBÉ – A TRIBUTE
The death of our friend Jeff Labbé has shaken the whole industry and we are going to pay tribute to him by celebrating his work and talking to some of those who knew him.