British Arrows and APA promoting APA members in the USA and Amsterdam
Posted in Events, News, tagged with International Markets, on December 7, 2017
One of our objectives at the APA is promoting our members and their work to markets around the world. We have a good starting point – the great commercials you make and the interest that generates.
Two events last week showed that: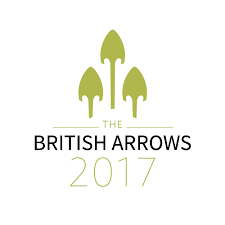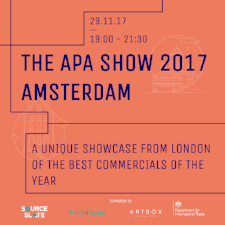 ---
The British Arrows took their 75-minute program of the winning commercials from the 2017 show to the Walker Art Center in Minneapolis, with the premiere taking place on Friday 1st December. Chairman of the Arrows Board Charlie Crompton, and MD Janey de Nordwall, were there to present your work.
The program is screening 78 times throughout December and over 27,000 Minnesotans will enjoy every second of watching commercials for products they cannot buy! The program is also running at Yerba Buena Center for the Arts in San Francisco and Museum of Fine Arts in Houston this weekend. Charlie also appeared on CBS talking about how and why the UK produces brilliant commercials.
---
Last week also saw the second showcase of the APA Show 2017 screening in Amsterdam. The event began with a short presentation from iris Amsterdam's ECD Kenn MacRae, talking about why he valued the work of APA members. We asked Jessica Reynolds, Head of Production at iris Amsterdam and former London resident, on why she thinks the Amsterdam-London relationship is so important:
"The APA screening showcases the London-based production talent at the vanguard of commercial creativity. Having just moved from London to Amsterdam, I love that it's the perfect opportunity for Dutch agencies to be reminded of the wealth of innovative production companies we can tap into. Amsterdam is culturally and geographically perfectly located to take advantage of the best of Europe's production talent, making it an exciting base for agencies and clients to produce work from"
– Jessica Reynolds, Head of Production at iris Amsterdam
The evening saw creatives and producers from Amsterdam's most successful agencies, including 180/Kingsway, Achtung!, Anomaly, Ogilvy, TBWA/Neboko, WeArePi and Weiden+Kennedy come together to watch the best British created ads of 2017.
After the success of this year's event and the positive feedback received from APA members and our Dutch guests, we look forward to returning to Amsterdam and putting the UK's best talent in the same room as the city's top creatives and agency producers again for 2018.