APA in Amsterdam
Posted in Events, tagged with Amsterdam, APA Collection, APA Show, overseas events, on November 1, 2017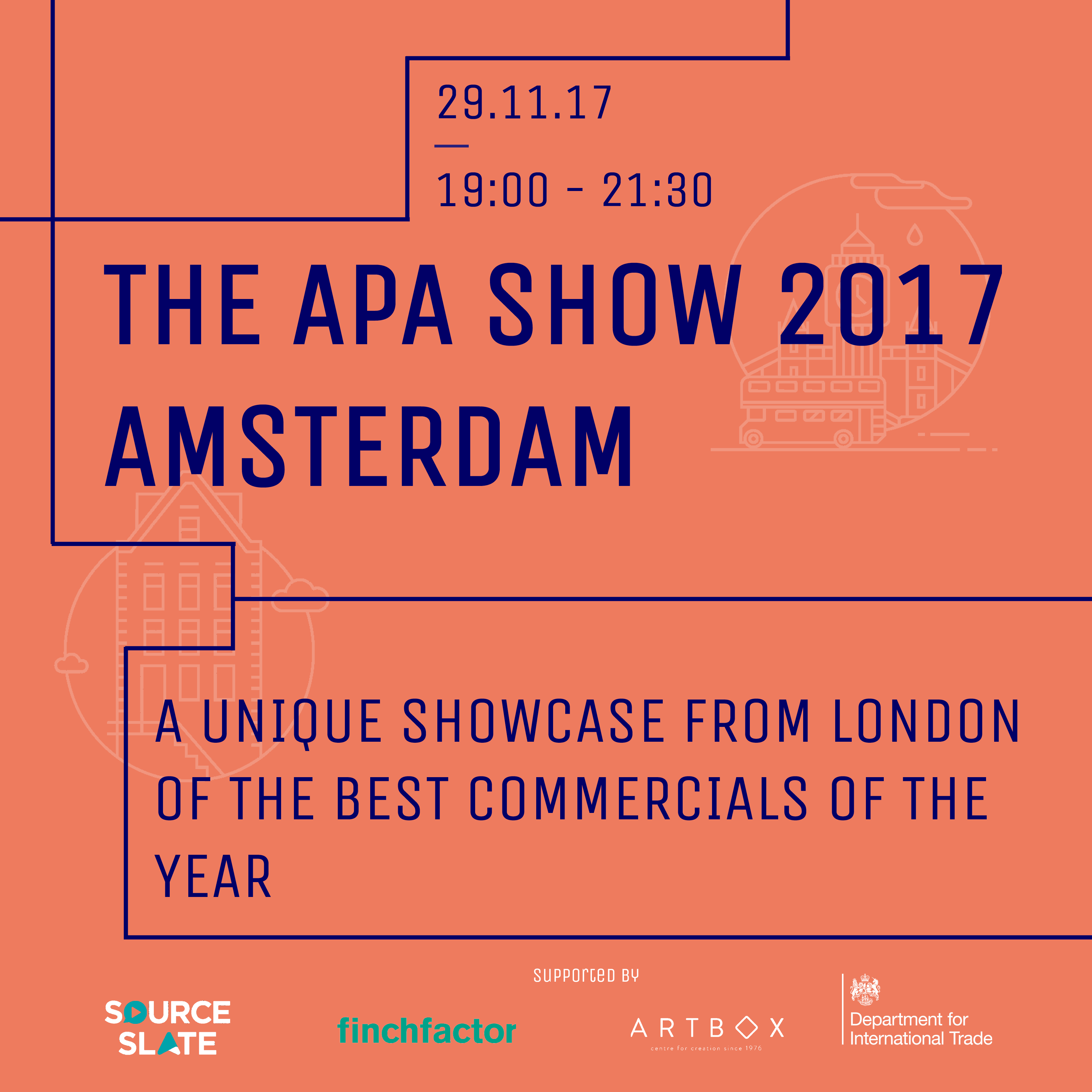 After the success of last year's premier screening of the APA Show in Amsterdam, we're excited to announce that we will be returning to the city on  Wednesday 29th November 2017 to screen this year's winners – showcasing the best British commercials and promoting the talents of our members to Dutch agencies. 
 

The APA Collection is also seen in Russia, China, Japan and South Korea via our partners in those countries. Amsterdam is an important market for our members closer to home.
 

We invite Amsterdam agencies to the screening, which is followed by drinks and the opportunity for Dutch advertising and APA members to talk.


Along with the support of the Department for International Trade, we welcome members to join us for the evening of the screening, and use the trip as an opportunity to connect with Amsterdam agency's and forge new relationships.

To reserve your place email [email protected].