The Report | The Future of Advertising…In One Afternoon
Posted in Events, News, tagged with Events, Future of Advertising, on May 11, 2017
This year's Future of Advertising…In One Afternoon provided a more introspective and thoughtful approach than other years have seen.
The afternoon kicked off with the Advertising Association's Chief Executive Stephen Woodford talking on Brexit and what this means for the British advertising industry. With 90% of the ad industry voting remain, Stephen understands that our industry might find it hard to fully grasp the implications that will accompany our exit from the EU, but understanding them will be imperative as the implications continue to permeate through Adland for years to come.
Contagious Communications's Arif Haq spoke on why clients so often don't buy into the most out-there and thus sometimes best ideas that are brought to them, citing that clients are unprepared to deal with true creativity and innovative thought. Funding for training focuses minutely on execution in comparison to strategy, and it is the right execution which is vital to the success of a campaign.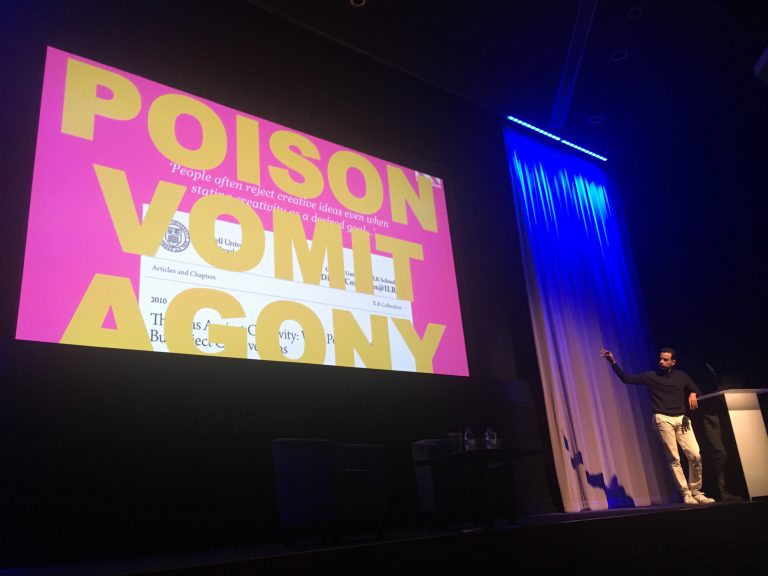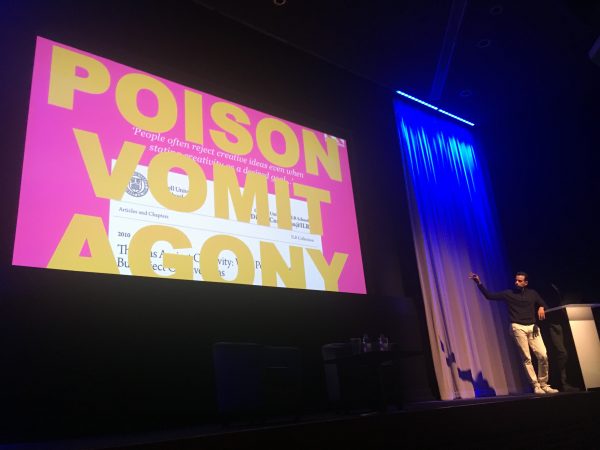 Party-streaming platform Boiler Room sent their New Business Director Tom Wiltshire to explain the void they filled when MTV stopped defining youth culture to become a reality TV channel. They have access to today's underground youth culture and they're willing to give brands access to that audience but on their terms, which means that the only brand content being put in front of their audience is stuff that they will genuinely want to engage with. Sticking to your identity and being willing to say no in the long run can provide far more worthwhile opportunities for yourself and your partners.
Toby Gunton from Edelman focused on the Edelman Trust Barometer, which they've been conducting research for annually since 2000. Unsurprisingly their research showed that we are in a crisis of trust, but this does give our industry the chance to step into the space being left vacant by businesses and the media, and to really understand our audiences and offer them more appropriate advertising.
Freeformers' Lucy Lyall Grant made the case for reverse mentorship, using her experience of working with Saatchi & Saatchi's Global CCO Kate Stanners to showcase that just because you are at the very top of the career ladder, doesn't mean that there isn't any room to learn from those coming up underneath you.
Google Creative Lab's Head of Production Andy Kinsella showed us the inner workings of his team, and how they achieve Google's aim to 'create' the future. The showcases he showed suggested that this approach is working well for them, with a range of projects shown, from how the simplest ideas can make a huge difference to how we use our phones every day to live saving app builds which offer info hubs to refugees and has so far helped over 100,000 people arriving on in boats to places like Lesbos.
What is the truth about Britain? It's a question Rodney Collins of McCann Truth aims to answer. Backed up by plenty of research, he took us through the country we live in today, and how we compare to other nations also going through a bit of an identity crisis, such as the US. He summarised the general British sentiment as currently being "I'm fine, but as a whole we are f*****" and explored the different ways different groups in the country view Britain and compared these to the brands people consider representative of the UK.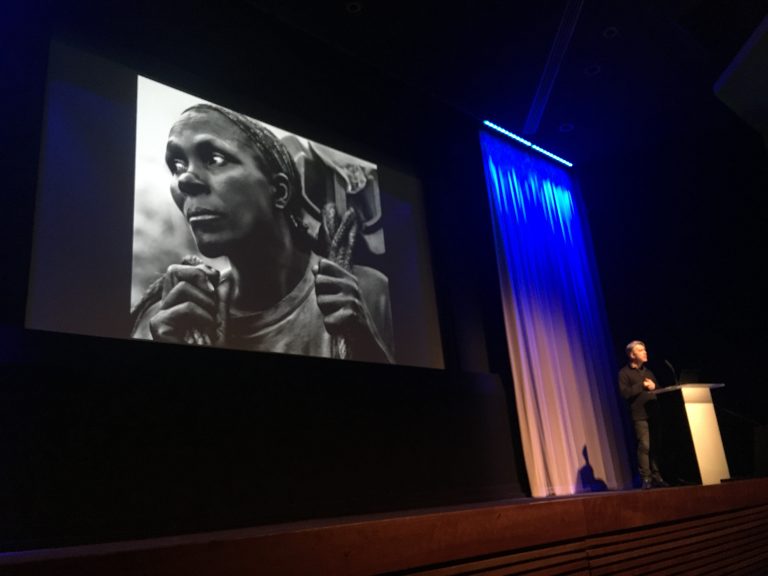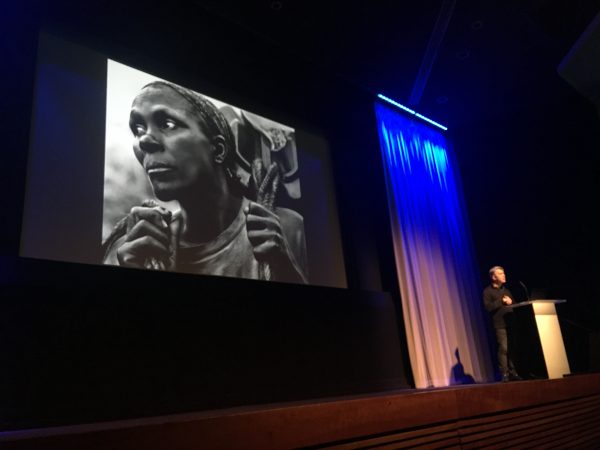 The afternoon finished with a personal talk from Director and Photographer Rodney Rascona, who talked us through his transition from commercial photographer whose glossy pictures of cars were nominated for awards, to working with NGOs throughout some of the world's most dangerous and deprived countries to tell their people's stories. He implored the world-leading image makers in the room and in our industry to do something more with their talents to help humanity. As plenty of today's talks explored; we live in troubling times, but we work in an industry that has the skills and resources to affect change for the better, and we shouldn't ignore that opportunity.
The day amounted to a necessary reset in perspective, with an industry that can easily lose sight of the wider world whilst focusing on the details of the PPM. It's useful to sometimes be reminded of who the work we make is being created for, and the knowledge and insight we need to make our work better is all around us.