Sadly, the much lauded and iconic director, Graham Rose died last Friday the 12th May
Posted in Events, News, on May 15, 2017
John Hackney says about Graham:
Graham burst onto the advertising production scene in 1980 with a previously unseen 'cartoon, yet live action' comedic style. He shot his first ad through RSA and was amused by the fact that, when showing it to none other than Sir Ridley Scott, Ridley asked incredulously, 'did you want it to look like that Graham?'! He knew immediately that he had something unique to say and Ridley, in not so many words had just told him so.
In 1981 Graham and I co-founded Rose Hackney Productions. Graham's first year's worth of work attracted more awards than any other, and Graham never looked back, winning literally hundreds of awards from all the important festivals, both domestic and international. His talent and voracious appetite for work meant that he worked non-stop and consistently from 1981 quite literally until he expired. Only two weeks before his death, when he was very ill indeed, he demanded from his doctors that he be released from hospital. Armed with inordinate courage, industrial amounts of prescription drugs, and his stalwart and loving rock of a wife Pauline by his side, he shot commercials in Prague and London in order to honour his commitments.
Graham crackled with electricity and wit, and to share the same space as him was as if to be plugged into the mains oneself. He was extremely charismatic and the funniest man alive, reducing roomfuls of people to sobbing, gasping wrecks. He was a human dynamo – a force of nature. When he asked that you go over the top of the trench into a hail of bullets, you did so willingly because, if you were with him, everything would not just be ok, it would instead be exhilarating rocket-fuelled madness, the product of which would inevitably be brilliant. And, as your dishevelled head hit the pillow that night, you would be completely unable to wipe the smile from your face.
To lose such a vital and inspirational soul is a very miserable thing indeed and our industry, and all who knew him, will certainly mourn his loss. However, such was Graham's energy that he lives on in all who he came into contact with. His inspirational legacy might just be our dishevelled heads hitting the pillow, completely unable to wipe the smile from our faces but this time, without him. It would certainly make him smile……..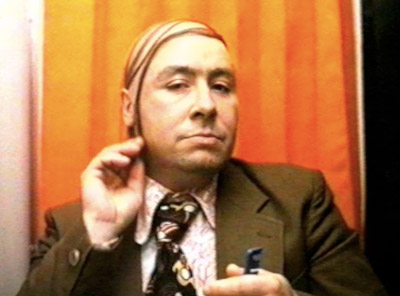 Dave Trott says about Graham:
ROSEY
What everyone forgets is that Graham won nearly every award there is as an art director, then again as a copywriter.
Then he became a director and won them all over again.
And he did it all while laughing.
So with Gray you got an award-winning art director, an award-winning writer, and an award-winning director all in one package.
He was a witty, funny, sharp, thinker and talker, and his work was just the same.
Plus his commercials just looked better than most directors'.
When he began directing I asked him how he decided what his style would be.
He said "Well. I thought: should I do intimate interiors like Al Parker, or should I do big exteriors like Ridley, or go surreal like Hugh Hudson? Then I thought – well nobody doesn't like a laugh, do they?"
And, for me, that could have been the title of Rosie's autobiography: Nobody Doesn't Like A Laugh.