Let's Talk About Sex! An APA and David Reviews Event
Posted in Events, News, tagged with Diversity & Inclusion, Events, Good Karma, Seminars, on October 28, 2016
Director Alma Har'el launched the 'Free the Bid' initiative in the UK only a month ago, and already high profile agencies and a number of multi-national clients have joined the call to include one woman on every three-director shortlist for pitches.
The root of the issue is of course, the small percentage of directors who are women. Why is this? Is there discrimination? And if there is an issue, is this the best way of addressing it?
Views on these questions differ dramatically within our industry, so we decided to create this event with David Reviews, to give our members and advertising agencies the chance to express their opinions and hear the other side's arguments too. Will you leave with the same point of view you held when you started?
Come along to our event next week and hear what founder Alma Har'el has to say. She will be joined by other key supporters of 'Free the Bid' in a special event chaired by David Review's editor Jason Stone.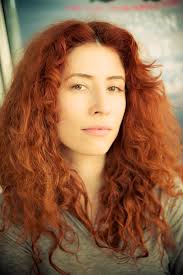 Date | Monday 31st October 2016
Time | 14:00-16:00
Place | LSE's Saw Swee Hock Student Unoin Building
1 Sheffield St, London, WC2A 2EY
Tickets are £10.00 +VAT with all proceeds going to charity
Click here to get your tickets.