NEW DATES COMING IN 2021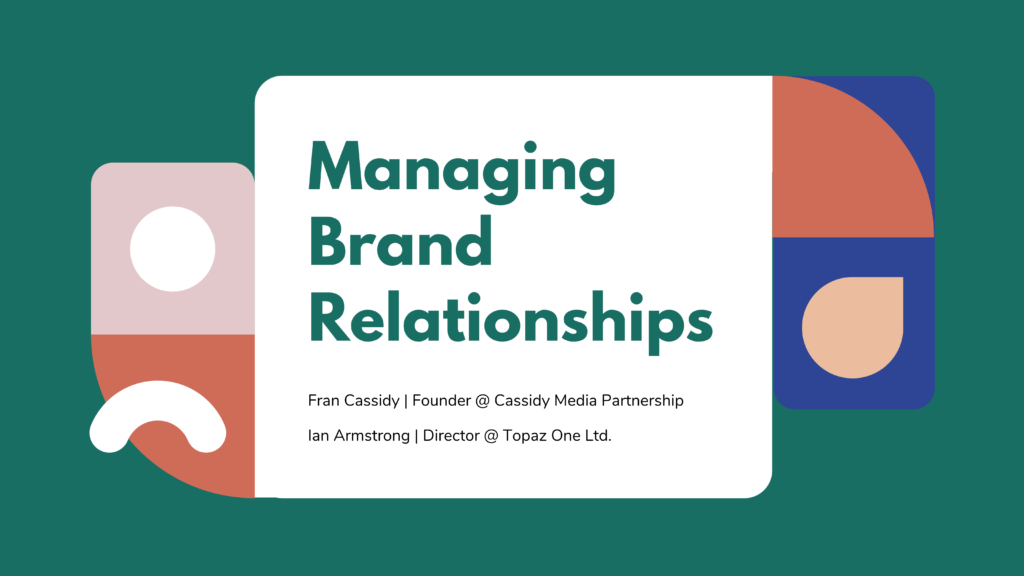 COURSE DATE: TBC
COURSE TIME: TBC
COURSE PRICE: £175+VAT per delegate

Course Description:
The increase in branded content across all channels has led to extensive reviews on its creation and implementation, with many brands now looking for a new set of relationships to fulfil their communication requirements.
For APA members – creating the right set of account management systems is integral if you're to meet those varying brand needs (from high-end capabilities, to hybrid models or fast turnarounds at scale).
What new systems and processes are now needed? And what can we take from our existing reporting and management practices? This two hour online course will interrogate some of the cornerstones of how to manage an effective and profitable brand partnership.
You will cover:
Insight into how brands are having to manage their own businesses in the current climate
A framework in which to operate
Processes to maximize brand engagement
Templates on skills often required by brand teams
Strategy development to facilitate brand needs
Ideas on managing potential cultural shifts needed to understand different mindsets in which brands operate
There will be an opportunity to submit questions during and after the session and the course presentation will be made available afterwards.

Course price is £175+VAT per delegate.

N:B If members would like to register their entire company (min. 10 people) then a discount will apply along with exclusivity for the entire session.