NEW DATES COMING IN 2021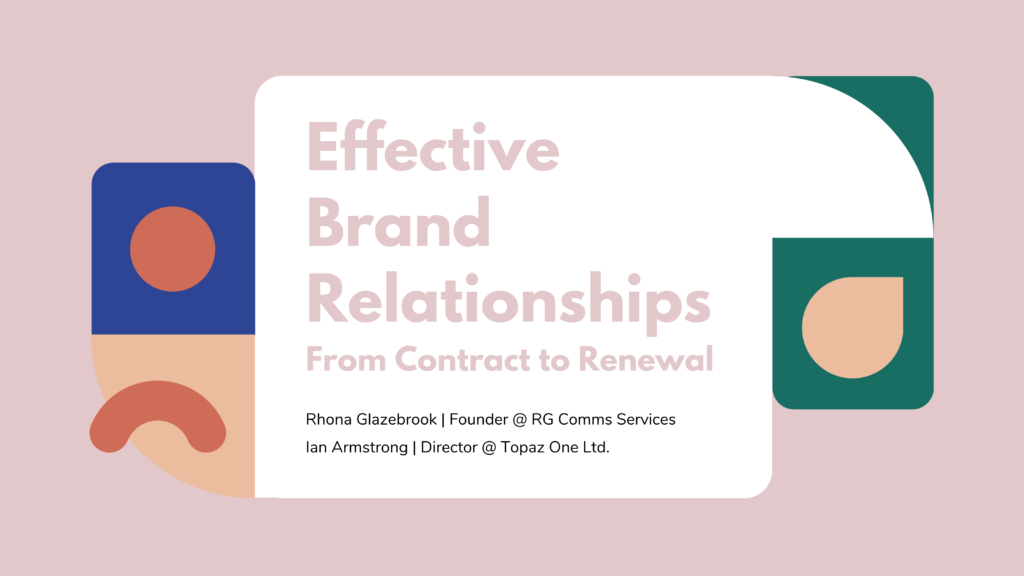 COURSE DATE: Tuesday 1st December 2020
COURSE TIME: 10:00 – 12:00
COURSE PRICE: £175+VAT per delegate
Registration Deadline: Wednesday 25th November 2020

Course Description:
What does an effective relationship mean to you?
If you regard success as delivering a quality product in a way that keeps your customers happy, whilst also creating a healthy profit margin for your own business, then this course is for you.
This module will help you to identify a brand's commercial levers and set up the right commercial relationship to succeed.
It covers the processes and tools for managing project scope and clarifying roles and responsibilities on both sides.
It also looks at how to avoid the common commercial pitfalls that can damage relationships and affect profitability.
Finally, it explores how to evaluate the relationship internally and externally (with your brand/procurement) and how to plan for future growth from that brand business.
The course has been created by trainers with years of commercial experience in managing the brand/agency relationship from both perspectives. It is accessible for all levels of commercial experience and includes practical tools that you can start using immediately.
There will be an opportunity to submit questions either during or after the session and the course presentation will be made available afterwards.


Course price is £175+VAT per delegate.

N:B If members would like to register their entire company (min. 10 people) then a discount will apply along with exclusivity for the entire session.