Founder @ RG Comms Services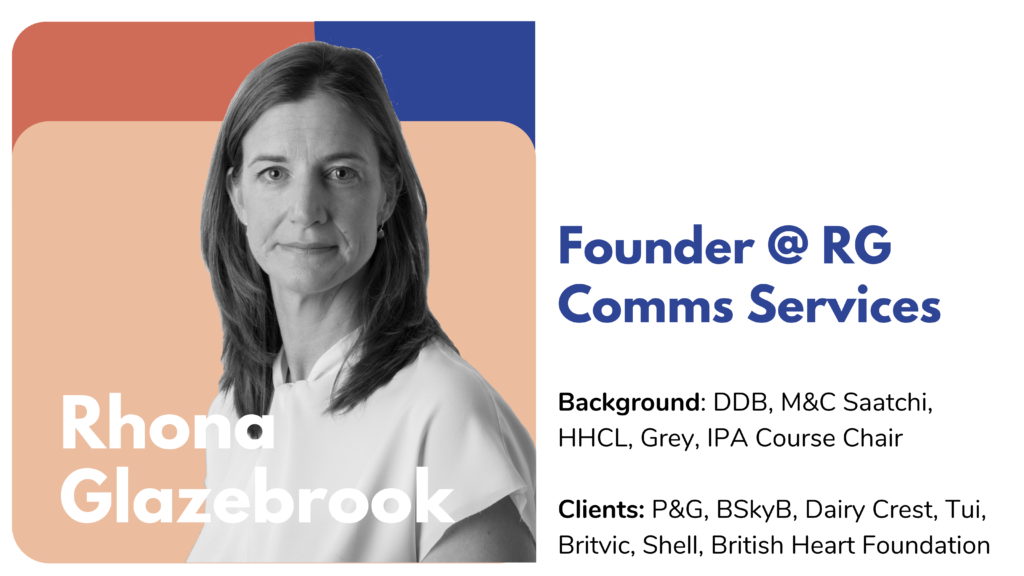 Rhona's 20+ years of experience in advertising have taken her from some of the most established agencies (DDB, Saatchi) to some of the most revolutionary (HHCL). Along her agency travels, Rhona has worked with every type of brand, from dotcom start-ups to big brand behemoths, absorbing brand, product and campaign development skills along the way.
Whilst working as part of the Grey European HQ team, Rhona began to focus more on commercial skills and operations. She ran Grey's European internal comms team, launched the region's first client satisfaction survey and was part of a C-suite training squad that introduced a whole new operating system.
Her most recent agency role was Business Development Director for Grey Europe, where she was responsible for developing their growth strategy and credentials, forging WPP partner prospecting programmes and designing a business development training programme for the region.