APA Masterclass 2020 applications are now OPEN
Posted in Events, News, tagged with Masterclass, on October 8, 2019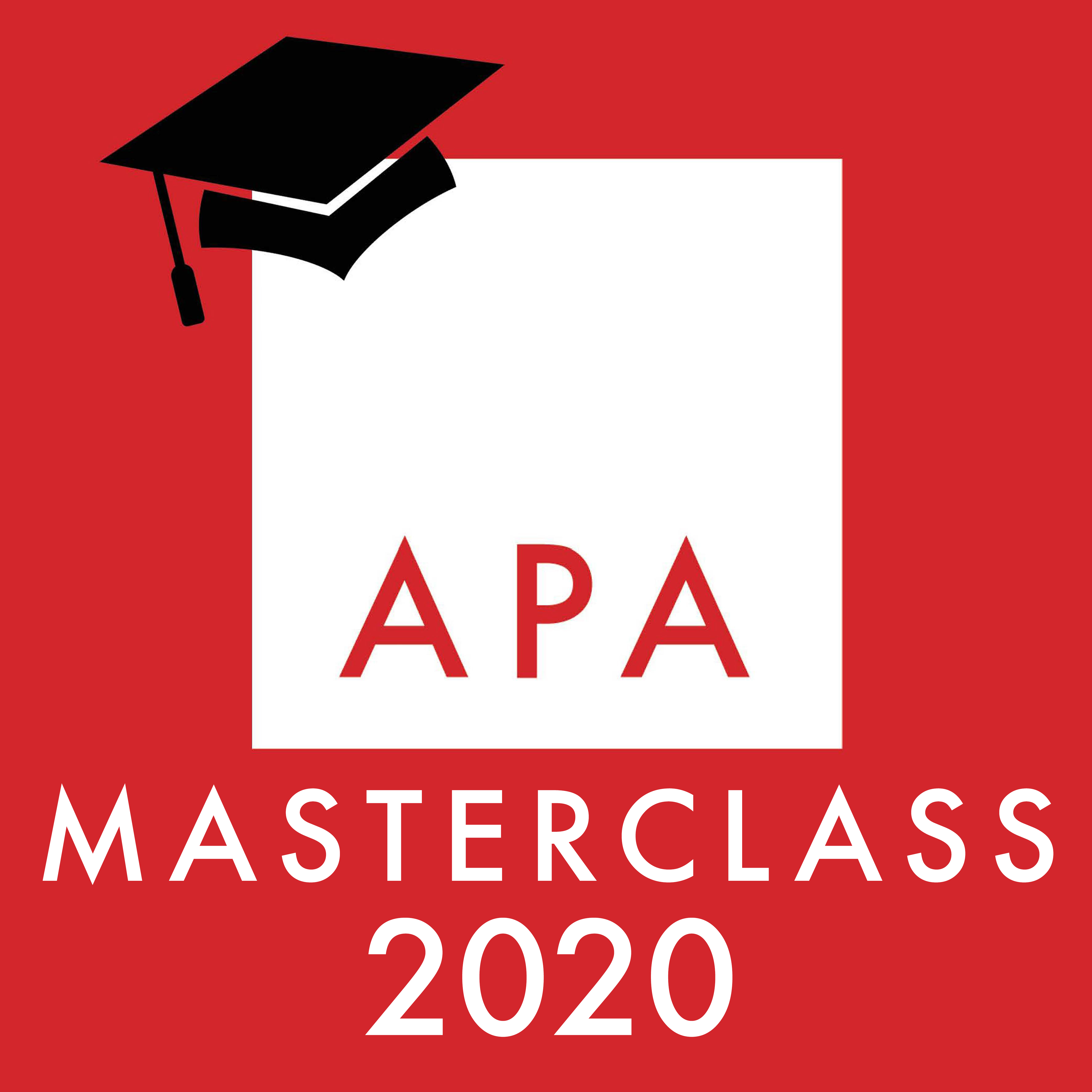 Now in its 19th year, the APA Masterclass is established as the industry standard training course for the next generation of producers. Hugely popular, it is always oversubscribed.
The course runs for one week, Mon 10th- Fri 14th February 2020, from 9am until 6pm each day. On the final day, we hold a budgeting workshop with over 25 top producers guiding the students in an interactive, all-day session. The students will then complete the Masterclass 2020 exam in the following two weeks.
Applications are open 8th October until closing Tuesday 5th Nov 2019. Successful applicants will be informed of their place w/c 11th Nov 2019.
The course is £200+VAT per student for APA member companies.
The applicant is a Production Assistant, Production Manager or Junior Producer who the production, editing or post company engaging them believes has the potential to produce commercials within twelve months. Applicants must have a minimum of 2 years experience within the industry to be eligible for the Masterclass.
To apply, please click here before the 5th November to complete our simple application form.
If you have any questions, please email [email protected]